Vice President of Product Engineering
Skills
Amazon Web Services (AWS)
About SKIDOS Vision, Mission & Culture
We want to build the world's leading brand for developing 21st Century skills among families with kids. Our mission is to help kids become lifelong, confident and happy learners. We believe it is more important NOW than ever before for kids to be equipped with both fundamental academic skills (Literacy & Numeracy) & non-academic skills (e.g. Critical thinking, Creativity, Collaboration, Communication, Information, Media & Tech literacy, Leadership & social skills, Initiative & Productivity). These skills are important for them to be well prepared for their adult life to achieve confidence, happiness & contentment while helping to advance the human race.
Our core product is a SDK which helps us embed learning content in great games. We offer parents a subscription service which allows them to access all the games and learning content. Currently we have 70+ games available across on Apple and Google Play Store.
We are a rapidly growing scale-up with a very ambitious and impactful mission, backed by leading VC's, Angel investors and the Danish Growth fund.
At SKIDOS, we believe in a positive work environment where you feel happy & content while working on something which is truly meaningful and impactful. We respect work-life balance and have flexible working hours. We do not believe in micro-management but instead believe in creating an environment to help you learn and shine. We love people who have something to say, and we listen. With us, you will get a chance to dive into our suite of learning products that are being used by millions of users around the world.
Roles and Responsibilities- VP- Product Engineering
The VP of Product Engineering will manage the 30+ software engineers and managers in the Product department to create the most delightful playing & learning experiences for our young users through our products. This position will be responsible for product strategy and design, process engineering and product lifecycle.  This role will continue to transform and drive engineering, innovation, process optimization and operational excellence for the growth and success of the business.
The role will require high level of expertise in-
1. Technical Leadership:
Define and execute the company's technical strategy in alignment with business goals.
Provide guidance and mentorship to the engineering and product teams, fostering a culture of excellence and innovation.
Stay up-to-date with industry trends and emerging technologies, ensuring Skidos remains at the forefront of gaming & edtech innovation.
2. Product Vision and Strategy:
Collaborate closely with the product team to define and refine the company's product vision and roadmap.
Lead the development of new product concepts, features, and enhancements that cater to our market and vision.
Drive the execution of the product roadmap, ensuring timely and successful delivery of high-quality solutions.
Collaborate with the marketing team to help in the planning, communication and go to market strategies for new and existing products to meet business objectives.
3. Team Leadership:
Lead and manage cross-functional teams, including engineering, data, and product.
Provide strategic direction, set performance expectations, and inspire team members to achieve their best.
Foster a collaborative and inclusive work environment that encourages creativity and innovation.
4. Architecture, Engineering & Data Analytics:
Leverage the combined expertise of our engineering team in AWS, Golang, Python, MongoDB, MySQL, Redis, ReactJS, Unity, and REST APIs/gRPC to guide architectural decisions.
Drive data-driven decision-making processes, enabling the company to make informed business choices.
Implement best practices for testing, code reviews, and continuous integration/continuous deployment (CI/CD).
Lead the data team in designing and maintaining a robust data lake and analysis infrastructure.
Ensure scalability, performance, and security of Skidos' technical solutions while ensuring cost of solutions are in control.
5. Stakeholder Engagement:
Collaborate with internal stakeholders, including marketing, sales, and customer support, to ensure alignment of product and engineering efforts.
Engage with external partners, vendors, and industry experts to explore collaborative opportunities.
Qualifications:
Proven experience as a technology leader in the gaming or B2C software industry.
Strong expertise in execution, must have worked in a role of product developer, product manager in leadership positions.
Must have led a team of 10+ in the past.
Demonstrated success in leading and managing cross-functional teams.
Exceptional architectural and design skills, with a focus on scalability and security.
Prior experience with data analysis, data lakes, and utilizing insights for strategic decision-making.
Excellent communication and interpersonal skills.
Passion for education, gaming, and creating impactful experiences for children.
What we are looking for in you as a colleague
Ability to collaborate and meet deadlines
Self-driven, responsible, and curious to learn
Passionate
Attention to detail
What SKIDOS can offer you as a professional?
– Work with great people
We are an international team of highly skilled and motivated people with a deep passion and ambitious drive for what we are building. You will learn from the best in various functions.
 – Disrupt
We disrupt learning and how children will learn in the future by using the latest technology. With our global ambitions, we aim to make a big positive impact on the way children learn now and in the future. 
 –Perks and Benefits
These are optional and can be tweaked on an individual basis depending on what makes you most productive. Here are things we offer:
MacBook or Top windows laptop
Headphones and similar accessories required for work
Devices (IOS or Android) if it's a requirement for work
Users love Cutshort
Read about what our users have to say about finding their next opportunity on Cutshort.
Subodh Popalwar
Software Engineer, Memorres
For 2 years, I had trouble finding a company with good work culture and a role that will help me grow in my career. Soon after I started using Cutshort, I had access to information about the work culture, compensation and what each company was clearly offering.
Companies hiring on Cutshort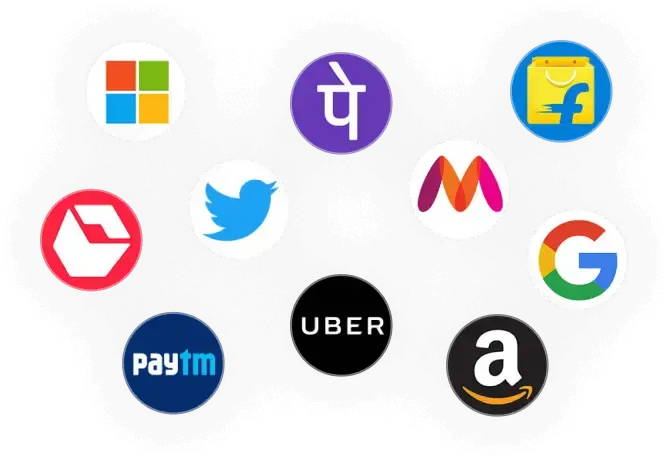 Award-winning mobile learning apps, games for kids for fun learning. 30+ educational games to improve math, coding & reading skills for ages 2-11 years.
Tech Stack
Amazon Web Services (AWS)
Neha Tyagi
Why apply to jobs via Cutshort
Personalized job matches
Stop wasting time. Get matched with jobs that meet your skills, aspirations and preferences.
Verified hiring teams
See actual hiring teams, find common social connections or connect with them directly. No 3rd party agencies here.
Move faster with AI
We use AI to get you faster responses, recommendations and unmatched user experience.
21,01,133
Matches delivered
Similar jobs

Who you are:
We are looking for experienced / energetic Demo Jockey (s) who can represent the 500apps brand well and engage our prospective customers in partnership with the sales team in meaningful ways for customers as well as 500apps.. Ideal candidates will share our passion to learn and master the apps to make customers appreciate 500apps in their situation / context. The successful candidate will be business savvy, detail oriented and be able to build effective demo's to suit a prospective customer's use case. She / he would have had relevant experience in a SaaS / Product based company.
What you will be doing (responsibilities):
1. Work as part of the Sales POD in a matrixed environment to close deals.
2. Pull together effective demo's using necessary apps for desired outcomes.
3. Keep an eye on the Sales pipeline and build / customize demo's as needed prior to client meetings in partnership with the sales team.
4. Gather feedback from Customers post demonstration and provide the same to the Product team for potential enhancements / tweaks to fit into the customer's environment.
5. Be available / flex for demo's as per shift / region assigned.
6. Build and maintain a repository of ready to use Demo's for most frequent use cases.
7. Create and submit necessary reports.
8. Be the product champion / evangelist for 500apps.com
9. Stay on top of updates in current apps and new apps being launched - explore new app combinations for enhanced results.
Skills, Qualifications, Requirements:
Clear and articulate communicator in English language to be able to effectively engage International customers.
Ability to learn and apply apps in a stand alone fashion as well as in combination with other apps to deliver enhanced results for Customer use cases.
Ideal candidate has a broad understanding of industries, domains, functions and disciplines to be able to effectively and quickly apply the apps in appropriate scenarios.
You will ideally have a combination of both Product (Computer Sciences) and Business education and experience.
At least 3 years of relevant experience as Demo Specialist or Onboarding Specialist in a B2B setting.
Should be able to work effectively in a Matrixed environment - working closely with Sales and Customer Success Teams.
Ability to learn and adapt fast.
Did not find a job you were looking for?

Search for relevant jobs from 10000+ companies such as Google, Amazon & Uber actively hiring on Cutshort.
Users love Cutshort
Read about what our users have to say about finding their next opportunity on Cutshort.
Subodh Popalwar
Software Engineer, Memorres
For 2 years, I had trouble finding a company with good work culture and a role that will help me grow in my career. Soon after I started using Cutshort, I had access to information about the work culture, compensation and what each company was clearly offering.
Companies hiring on Cutshort