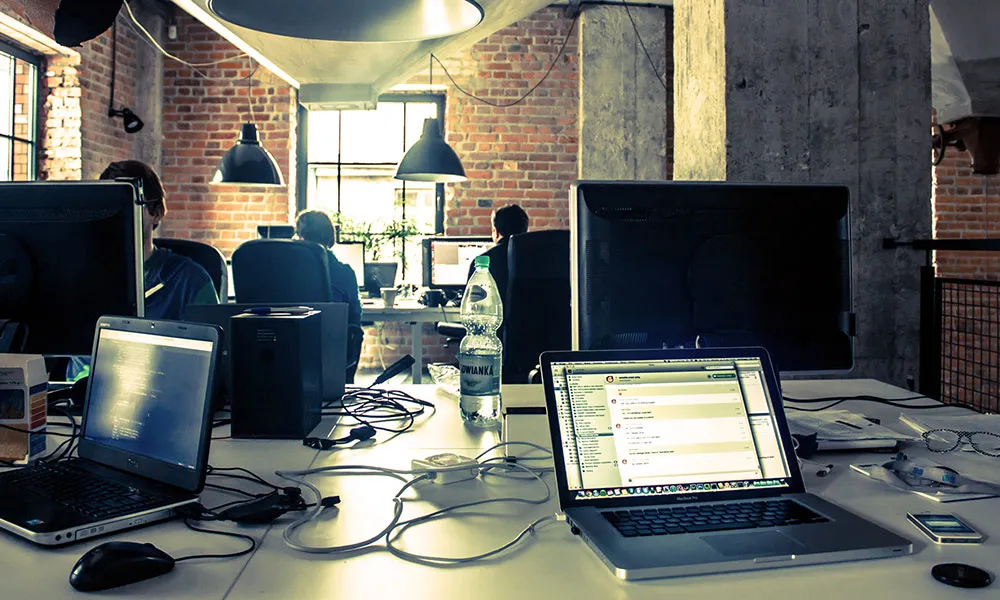 TalentXo
Jobs at TalentXo at

A well known Fintech company
via
TalentXo
by Chaitra talentxo

The recruiter has not been active on this job recently. You may apply but please expect a delayed response.
User Experience (UX) Design
User Interface (UI) Design
+1 more
Role & Responsibilities
You Are:
An experienced UX designer, who is able to understand our business requirements and any technical limitations, as well as be responsible for planning and conducting user research, interviews and surveys, and translating them into sitemaps, user flows, journey maps, wireframes, mockups, and prototypes, validate the proposed solutions with users and is expert in usability best practices.
You will be part of the product team, working closely with users, engineers, and UI designers, to build and refine our product.
In this role, you should be both analytical and creative, able to grasp user needs and solve problems. A strong portfolio of successful projects is essential. Ultimately, you will make our product more user-friendly and intuitive, in order to attract and retain customers.
Simply put, you will be passionately and constantly solving challenging problems!
What you will do:
Work closely with Product Owners to understand business requirements
Ask smart questions, take risks and champion new ideas
Make design decisions that imbibe empathy related to core, as well as new functions and features
Use user-centered design process and rapidly test and iterate your designs
Work directly with our engineers, delivering product specs and assets to them
Work directly with other designers to envision and iterate the concept
Compile research and create user flows
Design mockups and high-fidelity user interfaces
Conduct concept and usability testing as well as gather feedback
Define the right interaction model and evaluate its success
Find creative ways to solve UX problems (e.g. usability, findability). Identify design problems and devise elegant solutions.
Ideal Candidate
What you have:
4 - 6 years of UX design experience.
Solid grasp of information architecture, interaction design, information design, and usability testing
A solid grasp of user-centered design (UCD), planning and conducting user research, user testing, rapid prototyping, heuristic analysis, usability and accessibility concerns
Expertise in UX software and strong understanding of development technologies
Ability to work with users to understand detailed requirements and design complete user experiences that meet client needs and vision
Solid design background with an keen eye for quality and details
Background in project management and research
A plus if you have fintech knowledge and experience.
What you will bring:
Approach problems holistically. Work with product owners/engineers to help define experience. This includes gathering requirements, creating design options and presenting those options to stakeholders at various stages in the process.
Be nimble. You will be working to model problems with customer journey maps, while simultaneously designing and iterating against those needs and behaviors. Velocity and iteration are core to your being.
Be flexible. Be ready to work on multiple projects, help your team members when they reach out and grow the team's UX knowledge.
Be a storyteller. Have a strong point of view, able to articulate and communicate ideas clearly to stakeholders. Bring in your style of presenting with awesome story telling.
Build empathy as a culture. Enable organization to think and feel from a user's perspective. Uncover opportunities to decrease friction and enable new pathways by talking to and listening to users about their frustrations and goals.
Be committed to results. As a designer with experience, you will work closely with product leadership, cross-functional leads, to go beyond expectations.
Collaborate like mad. Identify synergies and opportunities for optimized end-to-end experiences across workflows, channels, devices, and segments. Partner with the teams across geos to drive product experiences.
Be accountable. In addition to design skills, you also have some development know-how to help you implement your designs. You are confident steering a project from the earliest ideation phases all the way through final delivery.
Perks, Benefits and Work Culture
Everyone is empowered to make decisions
Transparency in communication keep us aware of where we are heading, and honest feedback helps everyone to grow quickly & in all directions
You also have flexible timings and a great office space to work in
Meal coupons and Uber Credits via
TalentXo
by Chaitra talentxo

The recruiter has not been active on this job recently. You may apply but please expect a delayed response.
Role & Responsibilities
Develop and lead the product vision and strategy for Dotpe's products
Understand the jobs to be done for the platform, synthesize those needs to shape the product roadmap for a suite of platform products, and define key metrics
Strategically assess new opportunities and develop alignment around these
Collaborate and build executive alignment for your vision
Foster a community of data-informed decision making
Strong track record of execution
Ideal Candidate
Technical and analytical background.
Education from Tier 1 Institute.
5 - 9 yrs of experience in Product and have exposure of working in a startup environment.
Customer-oriented: you are driven by our purpose of economic employment and serving our sellers and developers.
The ability to think strategically and craft a high-level narrative is critical.
Excellent written and verbal communication skills.
Optimist and Ownership drove: the ability to stand up for your work when you believe in it.
Strong track record of execution.
Perks, Benefits, and Work Culture
Opportunity to work in a fast-growing Start-Up with lucrative compensation benefits.
Working directly with the leaders; having a high level of work independence, autonomy and empowerment to lead company-wide changes.
Work with a market-dominating technology.
Being part of a start-up from an early stage, lead your area of expertise and be a part of this exciting growth journey.
Excellent platform for learning how to build teams, achieve goals and handle high-growth situations. Ideal for people with entrepreneurial ambitions via
TalentXo
by Malini Guria

The recruiter has not been active on this job recently. You may apply but please expect a delayed response.
User Interface (UI) Design
Role & Responsibilities
Understand the requirements and design briefs and deliver high-quality graphics
Work on website, emailers, social media (LinkedIn, Facebook, Instagram) posts
Design White papers, Case studies, event banners, exhibition stands, brochures
Work with marketing and customer service teams to plan and deliver the weekly tasks
Work closely with the product team on design artifacts (illustrations, animations, icons, logos etc) for various products
Come up with creative ways to showcase the message given by content writers
Be the single point of contact for all the graphic design needs in the product
If you have motion design skills then that's a cherry on the top
Ideal Candidate
The candidate should be a quick learner and should be up to date with current technology trends. We solve complex, completely new problems in the financial domain which requires someone who is not intimidated by challenges, thrives under pressure and hyper focused on delivering exceptional results.
Familiarity with design software and technologies (such as Adobe Illustrator, Photoshop)
A keen eye for aesthetics and details
Excellent communication skills
Ability to work methodically and meet deadlines The recruiter has not been active on this job recently. You may apply but please expect a delayed response.
Role & Responsibilities


Building customer products that operate at a scale
Working on a back-end system using Python and Java
Working on MySQL, NoSQL, Solr, Thrift, Flask, RabbitMQ, Redis, etc.
Working on analytics and data science
Working on server management (Google Cloud)
Explore different functions of building a tech product/company early in your career.
Learn to Prioritize Work and learn the ability to decide some technical decisions vs others ata very early stage of your career
Be instilled with the value of hard work, ownership, and self-sustainability.
Be more actively involved in the decision-making and functioning of the company.
Understand the great importance of personal ownership and the liberty needed to pursue that ownership
Ideal Candidate


Hungry for Growth & Learning
Willing to go all out for an accelerated career in software engineering
Ready to experiment things never done before – Conquer uncharted waters
Think Out-of-the-Box – Innovative and effective solutions
Top Gun command over technologies (Mentioned above)
You'll learn how to target efficiency rather than perfection.
This empowerment will help you become a better leader at a very early stage of your career.
Perks, Benefits and Work Culture


Join the Core team – Get real insights into building a Product and Business ground up
Enjoy the freedom, that comes with a lot of ownership
Challenging and fun work environment
Flexible Work Culture – We are a target driven organization. We like hard-workers, but we adore smart-workers more!
Unlimited Vacation policy - Work hard, and take a break when you need The recruiter has not been active on this job recently. You may apply but please expect a delayed response.
Work with development teams and product managers to ideate software solutions
Design client-side and server-side architecture
Build the front-end of applications through appealing visual design
Develop and manage well-functioning databases and applications
Write effective APIs
Test software to ensure responsiveness and efficiency
Troubleshoot, debug and upgrade software
Create security and data protection settings
Build features and applications with a mobile responsive design
Write technical documentation
Work with data scientists and analysts to improve software
Proven experience as a Full Stack Developer or similar role
Experience developing desktop and mobile applications
Familiarity with common stacks
Knowledge of multiple front-end languages and libraries (e.g. HTML/ CSS, JavaScript, XML, jQuery)
Knowledge of multiple back-end languages (e.g. C#, Java, Python) and JavaScript frameworks (e.g. Angular, React, Node.js)
Familiarity with databases (e.g. MySQL, MongoDB), web servers (e.g. Apache) and UI/UX design
Excellent communication and teamwork skills
Great attention to detail
Organizational skills
An analytical mind
Degree in Computer Science, Statistics or relevant field The recruiter has not been active on this job recently. You may apply but please expect a delayed response.
 Development experience in Magento and a minimum of 2 plus years of development experience especially in Magento 2.

Competent with PHP object-oriented programming & MVC applications.

Ability to develop custom extensions.

Working knowledge shopping cart development with shipping, and Payment Gateway Integration for E-commerce websites.

Should have excellent database design and implementation skills.

Ability to do customization in Magento 2.

Strong understanding of Magento back-end and Magento Framework.

Strong in responsive and adaptive web development procedures.

Good understanding of front-end technologies, including HTML5, CSS3, JavaScript, jQuery, MYSQL.

Immediate joiners preferred The recruiter has not been active on this job recently. You may apply but please expect a delayed response.
Hyderabad, Bengaluru (Bangalore)
Exp 3 to 15 Years
Location – Bangalore/Hyderabad

Job Roles & Responsibilities:
Full Stack Sr. Java Developer with competencies focused on :
• Experience in the Java 8 , Spring boot , Struct etc.
• Good Experience with AWS Cloud Platform and its related services.
• CI/CD deployments using GitLab and Docker Containers etc.
Here are few responsibilities on the job:
• Gather & analyse requirements , design, develop , test and perform root cause analysis.
• Actively participate in technical brainstorming session for solution building
• Provide technical guidance to team members if needed.
• Develop and Support Application Integration requirements etc.
• Participate in code reviews and design sessions etc.

Must Haves skillset : Java 8, Spring Boot , Microservices and AWS ; Should have worked with Offshore , mentor and coach them to deliver.
Secondary / Nice To Have : Java Structs Framework , Angular JS, Aurora Postgres. via
TalentXo
by Abhinav Sharma

The recruiter has not been active on this job recently. You may apply but please expect a delayed response.
Remote, Thiruvananthapuram
Amazon Web Services (AWS)
Job Description :
3 or more years of experience of server side web systems engineering and middleware in a project services or product engineering organisation
Hands-on development experience using JavaScript on the Server Side with Node.js and associated frameworks
Published sites/systems that are now online
Self motivation and ability to manage your own time to get the job done at the high international quality levels we expect
An engineering Degree in computer science or equivalent practical experience
A solid understanding of networking, storage, operating/browser systems engineering as well as application/software systems performance optimisation and third party systems integration
Hands on experience with Amazon Web Services
Prior experience working within the Media, E-commerce, Telecommunications or similar large scale consumer facing industry
Did not find a job you were looking for?

Search for relevant jobs from 10000+ companies such as Google, Amazon & Uber actively hiring on Cutshort.
Want to work at TalentXo?
Why apply via Cutshort?
Connect with actual hiring teams and get their fast response. No spam.
Find more jobs