Instantpay is a digital payments platform which is aggregating a host of services and distributing them to consumers through a network of local stores and vendors present across India.
Jobs at Instantpay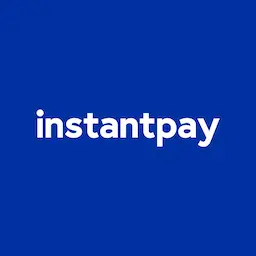 Founded in 2013, Instantpay is a trailblazer in the digital financial domain, dedicated to equipping businesses of all scales with advanced banking and financial solutions. This dynamic platform integrates banking, payments, collections, expenses, and developer APIs, offering a one-stop solution for modern financial needs.
We are seeking an experienced Senior Graphic Designer and Animator to join our creative team. The successful candidate will be responsible for creating and designing high-quality visual content for a range of media platforms, including social media, website, and print media. This role will require advanced skills in graphic design, animation, and video editing.
Responsibilities:- 
Develop and execute creative concepts for various media platforms, including social media, website, and print media
Create and design visual content, including but not limited to graphics, illustrations, infographics, and animations
Produce video content, including storyboard creation, video editing, and motion graphics design
Collaborate with cross-functional teams, including marketing and content teams, to ensure visual content aligns with brand standards and messaging
Stay up-to-date with the latest design and animation trends and technologies
Manage and prioritize multiple projects with tight deadlines and deliver high-quality work.
Knowledge of Colour Layout, Palette, and Graphic Designing
Handling a team
Requirements & Skills:-
Bachelor's degree in Graphic Design, Animation, or related field
At least 5 years of professional experience in graphic design, animation, and video editing
Proven track record of successfully leading and managing a team of 2-3 individuals.
Proficiency in Adobe Creative Suite, including Photoshop, Illustrator, After Effects, and Premiere Pro
Strong portfolio showcasing a range of graphic design and animation skills
Excellent communication and collaboration skills
Ability to manage and prioritize multiple projects with tight deadlines
Strong attention to detail and a commitment to producing high-quality work
If you are a talented Senior Graphic Designer and Animator looking to join a dynamic creative team, we encourage you to apply for this exciting opportunity.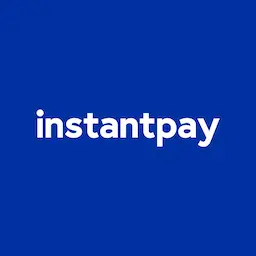 The recruiter has not been active on this job recently. You may apply but please expect a delayed response.
We are looking for an experienced Backend Engineer to join our Technology team. You will be responsible for the server-side of our web applications. You'll be working closely with our engineers to ensure system consistency and improve user experience.
You'll be part of a cross-functional team that's responsible for the full software development life cycle, from conception to deployment.
Skills and Expertise
Strong experience with backend technologies (PHP / Laravel framework)
Deep understanding of REST API design and WebSockets
Confident handling of Git, IntelliJ/Eclipse, Docker and/or Kubernetes, Maven, Jenkins or comparable tools
You have knowledge in the development of a micro service architecture with modern technologies
Apply software best practices such as CI/CD, TDD and clean code principles
Eager to learn new technologies and concepts and aspiration to constantly improve yourself
Experience in working with APIs, both third-party and custom written
Good understanding of applications building and debugging with reusability and modularity in mind
A structured, creative, and solution-oriented way of working
Responsibilities
Work with development teams and product managers to ideate solutions
Design client-side and server-side architecture
Build the front-end of applications through appealing visual design
Develop and manage well-functioning databases and applications
Write effective APIs
Test software to ensure responsiveness and efficiency
Troubleshoot, debug and upgrade software
Create security and data protection settings
Build features and applications with a mobile responsive design
Write technical documentation
Work with data scientists and analysts to improve the product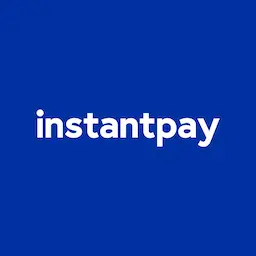 Posted by Gargee Bhadauria

The recruiter has not been active on this job recently. You may apply but please expect a delayed response.
NCR (Delhi | Gurgaon | Noida), NCR (Delhi | Gurgaon | Noida)
We are looking for Telesales/Inside Sales/ CCE-Outbound candidates for our Delhi Office (Nehru Place) having experience of 0-3 years. Fresher candidates having good communication can also apply. We are looking candidates for various languages , all will be based out of Delhi Location. (Tamil/Telugu/Kannad/Bengali/Marathi/Punjabi/Hindi/English) Co Name : InstantPay About instantPay is a business unit of SMSdaak India Limited. Incorporated in 2010, SMSdaak is a fast growing provider of electronic payment and transaction processing systems to service providers, financial institutions, distributors, retailers and individuals. SMSdaak has deployed highly scalable, automated and secure transaction processing systems that enable Service Providers to bill consumers for their services in a clutter-free and convenient way. Financial Institutions and Merchants are now able to leverage this system to provide a host of supplementary services to their consumers, thus up-selling and cross-selling their existing portfolios. At present, our network comprises of 50,000+ outlets across districts in India, accepting collections for the leading telcos and direct to home service providers. Services from various other service / content providers are also being dispensed.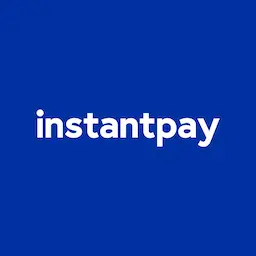 Posted by Gargee Bhadauria

The recruiter has not been active on this job recently. You may apply but please expect a delayed response.
NCR (Delhi | Gurgaon | Noida)
Customer Relationship Management (CRM)
+2 more
Job brief We are looking for Asst. Manager - Customer Relations who is experienced enough to provide excellent customer service and to promote this idea throughout the organisation. The goal is to keep the helpdesk running in an efficient and profitable manner, to increase customer satisfaction, loyalty and retention and to meet their expectations. The Asst. Manager - Customer Relations sets the vision, direction, and culture of his team by managing individual and team performance expectations and goals, maintaining singular focus on ensuring and improving customer satisfaction, by identifying broader customer impacting issues and implementing solutions to drive quality and productivity, while achieving real time desired service levels. Responsibilities Develop service procedures, policies and standards Identifying customer impacting issues, working out and implementing solutions and process improvements to increase customer satisfaction rate Take ownership as a Nodal Officer of the escalated issues and ensure speedy resolution Organize, prioritize and schedule issues based on the severity of the issue Focus on SLA management, quality and customer experience Keep accurate records and documents of customer service actions and discussions Analyse statistics and compile accurate reports Assist in developing and implementing training programs to improve the quality and productivity of the team Expected to be 2nd in line to the Operations managers and at times might be required to perform delegated duties of Operations Manager Carrying out supervisory responsibilities in line with the organization's policies Requirements Proven working experience in providing customer service support and team management Direct experience in support operations Demonstrated ability to direct and manage a group of people Strong client-facing, interpersonal and communication skills Advanced troubleshooting and multi-tasking skills Ability to handle complex and ambiguous scenarios Can adapt well to changing circumstances, direction, and strategy Ability to support business and provide solutions to customer pain points Proven ability to manage reporting and analysis Ability to effectively and efficiently complete difficult goals or assignments Confident in using Microsoft Office especially Excel and Powerpoint Advanced computer skills using a variety of programs highly desired Round the clock availability, including willingness to work on weekends, and outside of the "standard" work day Bachelor's degree, preferred Project Management & knowledge of Six Sigma/Lean Processes, MBA is a plus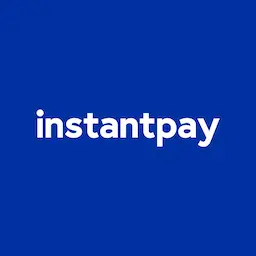 Posted by Gargee Bhadauria

The recruiter has not been active on this job recently. You may apply but please expect a delayed response.
NCR (Delhi | Gurgaon | Noida)
Job brief We are looking for a Software Engineer (PHP) who is dedicated to his craft, writes code that is proud of and can hit the ground running. We need you to write beautiful, fast PHP to a high standard, in a timely and scalable way that improves the code-base of our product in meaningful ways. If you have excellent programming skills and a passion for developing applications or improving existing ones, we would like to meet you. You'll work closely with our engineers to ensure system consistency and improve user experience. You will be a part of a team that is responsible for all aspects of the ongoing software development from the initial specification, through to developing, testing and launching. Ultimately, you should be able to develop and maintain functional and stable web applications to meet our company's needs. Responsibilities * Write "clean", well designed code, following industry best practices * Produce detailed specifications * Troubleshoot, test and maintain the core product software and databases to ensure strong optimization and functionality * Contribute in all phases of the development lifecycle * Develop and deploy new features to facilitate related procedures and tools if necessary * Strong knowledge of PHP web frameworks (such as CodeIgniter, Laravel) * Understanding the fully synchronous behavior of PHP * Understanding of MVC design patterns * Basic understanding of front-end technologies, such as JavaScript, HTML5, and CSS3 * Knowledge of object oriented PHP programming * Understanding accessibility and security compliance * Strong knowledge of the common PHP or web server exploits and their solutions * Understanding fundamental design principles behind a scalable application * User authentication and authorization between multiple systems, servers, and environments * Integration of multiple data sources and databases into one system * Familiarity with limitations of PHP as a platform and its workarounds * Creating database schemas that represent and support business processes * Familiarity with SQL/NoSQL databases and their declarative query languages * Proficient understanding of code versioning tools, such as Git * Strong Logical and Analytical Reasoning. * Open to learn new technologies. * Should be enthusiastic to work in a startup environment Requirements * Proven software development experience in PHP * Demonstrable knowledge of web technologies including HTML, CSS, Javascript, AJAX etc * Good knowledge of relational databases, version control tools and of developing web services * Experience in common third-party APIs * Passion for best design and coding practices and a desire to develop new bold ideas * Professional degree in Computer Science, Engineering or a related subject
Did not find a job you were looking for?

Search for relevant jobs from 10000+ companies such as Google, Amazon & Uber actively hiring on Cutshort.
Want to work at Instantpay?
Why apply via Cutshort?
Connect with actual hiring teams and get their fast response. No spam.
Find more jobs