Vendor Acquisition Jobs in Pune
2+ Vendor Acquisition Jobs in Pune | Vendor Acquisition Job openings in Pune
Apply to 2+ Vendor Acquisition Jobs in Pune on CutShort.io. Explore the latest Vendor Acquisition Job opportunities across top companies like Google, Amazon & Adobe.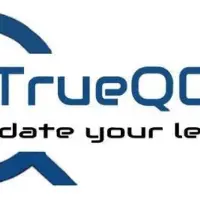 Hello All, Hope you are doing well! We are hiring for :Finance Executive ; Fixed off (Saturday & Sunday) Location-Kharadi,Pune, Shifts starting from 6:30PM. Preferable Candidate's who have past experience in B2B domain . In case due to current project you are unable to work with us, I would highly appreciate if you can refer any of your colleagues who might be interested for this position

Voolsy Networks Pvt. Ltd. is aiming to bring a Revolution in Dining Experience of People! We plan to execute this by combining the unique features of our mobile app with the talent and passion of professionals like you who can contribute their expertise in making the dining experience of people nothing lesser than AWESOME! The profile that we are looking for is in Sales for Bengaluru location. The responsibilities would be as follows : -Effectively search prospective clients and generate sales leads. -Visit potential customers for new business and provide customers with quotations. Manage end-to-end client relationship including pitching, negotiation, contracting, billing / invoicing, payment collection, campaign activations, result tracking and troubleshooting. -Retain existing customers and bring more business to the Company. -Negotiate the terms of agreement and close deals. -Maintain client relationship. -Co-ordinate in planning the daily tasks. -Effectively communicate functional details and client requirements to the support team. -Regularly update about any change in the operational processes and also ensure to get update about any process change from client end. -Maintain accurate records of all contacts with clients. -Able to efficiently respond to any online or telephone queries in a calm and friendly manner. -Visit the client's location as and when required. Kindly mention the following details in your revert : -Current Designation -Current Company -Current Location -Preferred Location -Current CTC -Expected CTC -Notice Period
Why apply via Cutshort?
Connect with actual hiring teams and get their fast response. No spam.
Find more jobs