Microsoft Visio Jobs in Mumbai
2+ Microsoft Visio Jobs in Mumbai | Microsoft Visio Job openings in Mumbai
Apply to 2+ Microsoft Visio Jobs in Mumbai on CutShort.io. Explore the latest Microsoft Visio Job opportunities across top companies like Google, Amazon & Adobe.


Bengaluru (Bangalore), Mumbai, Pune, Hyderabad
Business process management
Process Engineer II - MX
Defines and develops the most efficient operational process methods, parameters, and procedures. Analyzes current operational processes to ensure they are consistent, compatible, and effective across functions and groups. Recommends and implements improvements. Owns and drives documentation functionality across working groups, not responsible for providing content however. Responsible for tracking and frequently auditing processes, procedures, and SLAs/OLAs to ensure operational success. Works closely with Business Analysts and Project Managers to drive process improvement. May also own and catalog tools used in operations by the various functional teams.
Key Responsibilities
Defines and develops the most efficient business process methods, parameters, and procedures. 
Assists with the development of process requirements, parameters, control plans, flow charts, and instructions. 
Evaluates existing processes, and recommends and implements improvements. 
Prepares extensive written documents, process workflow diagrams and business requirements. 
Researches new solutions through leading industry standards for processes, software applications and systems. 
Monitors the general technological environment and anticipates trends. 
Knowledge
General knowledge of business processes and procedures. 
Intermediate time management, communications, and organization skills. 
Strong attention to detail. 
General knowledge pertaining to the implementation, analysis and execution of corporate process improvement initiatives. 
PCs and various software applications, including MS Word, PowerPoint, Excel, and Visio. 
Ability to communicate technical info and ideas so others will understand. 
Ability to successfully work and promote inclusiveness in small groups. 
Qualifications
Bachelor's degree in Bachelor in Engineering, Information Technology, or business
Requires two to four years of experience documenting processes, process design, process management, procedures, flowcharts
Knowledge of agile methodologies
BPMN methodology is a big plus
Visio, Bizagi or equivalent tool experience
Strong consultative experience.
Plus certification in improvement process (Six Sigma or equivalent)
Background in technical field is a big plus 
Business Process Management BPM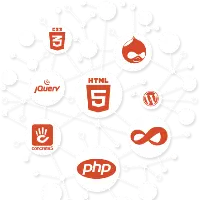 Software Requirements Specification (SRS)
+6 more
Role: Business Analyst.
Job type: Full time
Role type: Technical/Operations.
Location: Mumbai
Functional Area: Web and app development specializing in CRM and Sales Force Automation IT solutions.
About the role:
We are looking for a Business Analyst who will be responsible of complete development cycle of the project and
maintenance. He/ She will be involved in performing detailed requirements analysis, documenting processes,
knowledge transfer, and performing user acceptance testing.
You will be responsible for -
● Good experience in preparing different documents for the SDLC such as FRD, BRD, SRS, Flowchart, UML, Use
Cases, Test Cases, Prepare Presentation etc.
● Good experience in using various project management tools such as Visio, Jira, Mantis, MS Project etc.
● Basic knowledge of the technologies such as SQL, .Net, PHP, iOS and Android platforms.
● Excellent communication skills require.
● Analyze details to understand client requirements
● Plan and execute research to meet specific client objectives.
● Research-oriented with good Analytical skills
● Should think out of the box, always up to date with the current industry updates.
● Advanced skills in Word, PowerPoint, Outlook, and Excel.
● Communicating effectively with external clients and internal teams to deliver product's functional requirements
● Collecting and analyzing the project's business requirements and transferring the same knowledge to the
development team and the non-technical users
Qualification & Experience:
● Any Engineering Graduate or Post Graduate.
● BS degree in Information Technology, Computer Science or equivalent
● 3 Years of Professional Experience.
Great to have's: Must have skills or competencies.
● Strong written and verbal communication skills.
● Being able to work in a fast-paced multidisciplinary environment as in a competitive landscape new data keeps
flowing in rapidly and the world is constantly changing
What we offer you?
● An open minded, collaborative culture of enthusiastic technologists.
● Getting to work with our clients and be part of the next level evolution.
About Andesoft Consulting:
Andesoft is a boutique interactive services shop strategically combining business analytics and design. The primary
domain expertise covers, Web architecture, CMS and CRM technologies
Market and business analytics to achieve better market segmentation and campaign management
Custom off-line and on-line interactive applications
The 3 major business verticals we specialize in are Health Care, Financial Services, and Public and Non-profit
Sectors.
Company Profile:
http://www.andesoftconsulting.com
Why apply via Cutshort?
Connect with actual hiring teams and get their fast response. No spam.
Find more jobs