2+ Backbone.js Jobs in Pune | Backbone.js Job openings in Pune
Apply to 2+ Backbone.js Jobs in Pune on CutShort.io. Explore the latest Backbone.js Job opportunities across top companies like Google, Amazon & Adobe.

We are looking for a rockstar JavaScript developer who is proficient with either of Javascript Frameworks. Your primary focus will be on developing user interface components and implementing them following well-known React.js workflows (such as Flux or Redux). You will ensure that these components and the overall application are robust and easy to maintain. You will coordinate with the rest of the team working on different layers of the infrastructure. Therefore, a commitment to collaborative problem solving, sophisticated design, and quality product is important.
Advanced Javascript framework: ReactJS, AngularJS, BackboneJS.
Familiarity with common Javascript Libraries such as jQuery would be a plus.
NodeJS knowledge is a plus.
Fluent in responsive design and mobile / tablet UI / UX.
Knowledge about UI testing automation.
Web mobile (touch devices: mobiles and tablets) experience is expected.
UI Performance: should have hands on experience of optimising page load, rendering, caching
Good understanding of AJAX and its UI implications.
Sense for appeal & aesthetics from a usability perspective.
Obsessed with best practices and have an eye for detail.
Self starter with a high level of drive and commitment.
High energy and drive to work in a startup environment.
Conceptual thinking, flexibility and ability to juggle with multiple responsibilities.
Ability to work under pressure and confidence to deal with complex issues.
Strong communication skills.
Hands-on and detail oriented.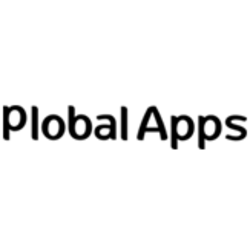 We are looking for a rockstar JavaScript developer who is proficient with either of Javascript Frameworks. Your primary focus will be on developing user interface components and implementing them following well-known React.js workflows (such as Flux or Redux). You will ensure that these components and the overall application are robust and easy to maintain. You will coordinate with the rest of the team working on different layers of the infrastructure. Therefore, a commitment to collaborative problem solving, sophisticated design, and quality product are important. Develop and lead desktop and mobile web front-end development. Work on ReactJS platform. Qualifications Summary: -At least an undergraduate degree in Computer Science, Engineering or Mathematics, Preferably from Tier 1 College -3-6 years of Javascript/HTML development Technology Skills: -Advanced Javascript framework: ReactJS, AngularJS, BackboneJS, -Familiarity with common Javascript Libraries such as jQuery would be a plus -NodeJS knowledge is a plus -Fluent in responsive design and mobile/tablet UI / UX -Knowledge about UI testing automation -Web mobile (touch devices: mobiles and tablets) experience is expected -UI Performance: should have hands-on experience of optimizing page load, rendering, caching. -Good understanding of AJAX and its UI implications -Sense for appeal & aesthetics from a usability perspective Soft Skills: -Obsessed with best practices and have an eye for detail -Self-starter with a high level of drive and commitment -High energy and drive to work in a startup environment. -Conceptual thinking, flexibility, ​and ability to juggle with multiple responsibilities. -Ability to work under pressure and confidence to deal with complex issues -Strong communication skills. -Hands-on and detail oriented
Why apply via Cutshort?
Connect with actual hiring teams and get their fast response. No spam.
Find more jobs