Catalyst IQ is an exclusive community of CXOs from leading companies across industries. We are designed to empower our member community by creating opportunities & strategic partnerships to scale their businesses.

Our deep bench of CXOs would not only help cover the entire value chain of your core business but also help you grow professionally in your caree
Jobs at Catalyst IQ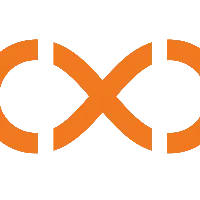 Posted by Indulekha Sharma

The recruiter has not been active on this job recently. You may apply but please expect a delayed response.
User Experience (UX) Design
User Interface (UI) Design
User Interface (UI) Development
Catalyst IQ is hiring for one of the leading Fintech companies in India.
About company: We are India's leading financial services company that offers full-stack payments & financial solutions to consumers, offline merchants and online platforms. The company is on a mission to bring half a billion Indians into the mainstream economy through payments,commerce, banking, investments, and financial services. Its investors include Softbank, AntFinancial, AGH Holdings, Elevation Capital, Berkshire Hathaway, T Rowe Price, and Discovery Capital.
About the team: Central Design Team
Our Central Design team is responsible for all the Product Design and Research work related to various products. The team mainly looks at the design of the our consumer app and the products in the Merchant Ecosystem comprising of the EDC and POS Devices, the Golden Gate app (the FSE ecosystem), the Unified Merchants Portal (UMP), Net Banking Panel, different deltas and various products are aligned with each of the Deltas.
About the role:
As a product designer, you will be in a fast paced environment, and your day-to-day tasks will consist of engaging with product managers and other stakeholders, to understand the requirements and creating well designed flows, high and low fidelity prototypes,and visual interfaces for a good user experience. You will use your knowledge of design, expertise and skills to design products for these specific responsibilities assigned to you.
Expectations/Requirements:
· Work closely with cross-functional teams to gather and understand business and feature requirements.
· Translate requirements from the PRDs into concepts into wireframes and mock-ups that lead to intuitive user experiences.
· Design and deliver wireframes, user stories, user journeys, and mock-ups optimised for a wide range of devices and interfaces.
· Request and drive user research/usability tests as needed. Collaborate with all stakeholders on high fidelity interactive prototypes, design validation and improvement.
· Work with development team to ensure high quality designs are fully actualised.
· Participate as a contributor to an interdisciplinary team that includes other designers, project management, business and software developers.
· Staying up to date with the latest trends in product design.
· Work collaboratively with other designers to ensure a consistent, integrated brand perception and user-experience.
Superpowers/ Skills that will help you succeed in this role
· A degree in design, or equivalent experience in Design. Minimum 8+Yrs of Industry experince.
· Professional experience in User Experiences on web and mobile applications.
· Have worked in a product company ecosystem.
· Deep understanding of design processes and research methodologies.
· Well organized, responsible and dedicated, with the ability to work on multiple projects and deliver refined design in a short time.
· Proficient with the tools in Design and Prototyping (Figma / Sketch).
· Fast learner and extremely self-motivated to lead. Ability to handle multiple projects in an agile, fast and dynamic environment.
Why join us?
· A collaborative output driven program that brings cohesiveness across businesses through technology
· Improve the average revenue per use by increasing the cross-sell opportunities
· A solid 360 feedback from your peer teams on your support of their goals
· Respect, that is earned, not demanded from your peers and manager.
Compensation:
If you are the right fit, we believe in creating wealth for you. With enviable 500 mn+ registered users, 21 mn+ merchants and depth of data in our ecosystem, we are in a unique position to democratize credit for deserving consumers & merchants – and we are committed to it. India's largest digital lending story is brewing here. It's your opportunity to be a part of the story! via
Catalyst IQ
by Indulekha Sharma

The recruiter has not been active on this job recently. You may apply but please expect a delayed response.
Participate in the entire application lifecycle, focusing on coding and debugging
Write clean code to develop functional web applications
Troubleshoot and debug applications
Collaborate with Front-end developers to integrate user-facing elements with server-side logic
Gather and address technical and design requirements
Provide training and support to internal teams
Build reusable code and libraries for future use
Liaise with developers, designers to identify new features
Follow emerging technologies
Spent at least 3 yrs in a solid back end role
Experience taking a problem to a product solution (module/product)
Prior experience working with startups and understand the fast-paced, dynamic nature of work
Must have skillsets:
Javascript, NodeJS
Client-server architecture
OOP concepts, including design patterns
Understanding of RDBMS (MySQL, Postgresql)
Understanding of REST API
Familiarity with frameworks such as ExpressJs
Good to have:
Knowledge of TDD frameworks mocha, chai, jest, etc
Knowledge of AWS (Lambda, RDS, EC2, SQS, S3, ECS, etc)
Basic knowledge of Typescript, NextJs
Prior experience in fin-tech via
Catalyst IQ
by Indulekha Sharma

The recruiter has not been active on this job recently. You may apply but please expect a delayed response.
Role
We are looking for a seasoned front-end developer to join our product team. This role requires you to be a tech-savvy contributor in translating the customer needs and user expectations into interactive web apps. You'll be an exceptional problem solver and take responsible actions in ensuring the application is optimised both in technology and in delivering the best user experience.
Work closely with design, product management, and development teams to create elegant, usable, responsive, and interactive interfaces across multiple devices.
Turning UI/UX designs into prototypes, creating awesome interactions from designs, writing reusable content modules, and maintainability of the code.
Implement UI development principles to ensure that the product client-side serves at scale.
Review and optimize usage by monitoring key metrics and rectifying the issues proactively.
An ability to perform well in a fast-paced environment and bring in optimal flow for rapidly changing design/ technology.
2 to 5 years of relevant work experience as a web developer, UI developer, JavaScript expert, or frontend engineer
Sound knowledge in JavaScript, ReactJS, HTML, CSS
Familiar with UI layouts, SASS, bootstrap, and Material UI
Experience debugging using popular JavaScript-based tools like Chrome Developer Console
Good to have
Knowledge of TDD frameworks mocha, chai, jest etc.
Understanding of Typescript
Understanding of ReactJS based frameworks like NextJS, Gatsby, etc.
Understanding of REST API
Passionate to create good design and usability via
Catalyst IQ
by Indulekha Sharma

The recruiter has not been active on this job recently. You may apply but please expect a delayed response.
Engineering Manager:
What would I be doing?
Actively work with Product Managers to scope out and plan projects
Be actively involved in hiring and growing our engineering team
Plan and organize sprints with a highly ambitious group of engineers
Actively work with engineers helping them break roadblocks throughout the sprints
Involved in building and reviewing Project Architecture
Actively review Code, Product and API Specifications
Develop engineers on the team and help them advance in their careers
Care about agility as much you care about scalability and availability
Build and help us evolve our culture
Teams at Our Company is expected to be comfortable working across the stack, delivering new features and products from start to finish
Most products are Ruby on Rails applications with ReactJS frontends. We have PostgreSQL for most of our storage, and everything is hosted on AWS
What skills do I need?
Clear and influential in both, writing and person
Being a role model for the team
Bringing-in the experience of building and scaling system to 100x
Programming expert - help team resolve programming related issues as quickly as possible and introduce the team to better ways of building products.
Why work with us?
Opportunity to work with "India's leading B2B" E-commerce venture. The company grew its revenue by more than 5.5x last year to reach to a 350 Cr annual revenue run rate scale. We invite you to be part of the upcoming growth story of B2B sector through Us.
Opportunity to work with most dynamic individuals in Asia recognized under Forbes 30 Under 30 and industry stalwarts from across companies like Microsoft, Paypal, Gravitas, Parksons, ITC, Snapdeal, Fedex, Deloitte and HUL
Our Company is featured in LinkedIn Top Startups 2019: The 25 hottest Indian companies to work for!
Working here translates into being a part of a dynamic start-up with some of the most enthusiastic, hardworking and intelligent people in a fast paced and electrifying environment
Our company has been awarded as the most Disruptive Procurement Startup of the year - 2017
Being a company that is expanding itself every day and working towards exploring newer avenues in the market, every employee grows with the company
The position provides a chance to build on existing talents, learn new skills and gain valuable experience in the field of Ecommerce at

New York based IT and Consulting company established in 1998
via
Catalyst IQ
by Soumya Sood

The recruiter has not been active on this job recently. You may apply but please expect a delayed response.
Remote, Bengaluru (Bangalore), Gurugram, Chennai, Hyderabad
Key Responsibilities:

● At least 5 years' experience that includes at least 3 years of experience as Salesforce
developer in translating business requirements into working solutions using Salesforce
● Architect, design, implement, test and deliver applications and systems in Salesforce.
● Design and implement solutions to automate development tasks, releases, and
maintenance of the Salesforce platform.
● Build internal solutions, with custom front ends (web, mobile) and backend services that
automate business processes.
● Integrate third party products into internal systems as well as support and upgrade
implemented systems. Author design documents and present design reviews
● Work in an agile development environment making regular incremental progress. Partner
with LAM developers, Business Analysts in NYC to define and implement solutions that
improve internal business processes
● Expertise in batch, queueable and scheduled jobs, future methods, Apex and triggers
● Build shareable components with HTML, CSS, JavaScript and lightning framework like –
Aura and / or Lightning Web Components
● In depth understanding of SFDC Profiles/Roles and Sharing Rules, Validation Rules,
Tasks, Workflow rules, and Triggers, etc.
● Experience with developer practices for code bulkification to adhere to Salesforce
governor limits on such items as SOQL queries
● Ability to communicate effectively with the team
● Ability to identify gaps in functional/business requirements and should be able to
effectively communicate this to both Business analysts, Project lead / manager
● Experience Salesforce CRM with Sales & Service Cloud

Desired Qualifications:
● 5+ years of experience in coding with minimum 3 years in Salesforce
● Must have in Java/Web Services development.
● Must have 1+ year of Lightning Web Component & 2+ years of Aura (Lightning)
Component experience.
● Must have Salesforce Platform Developer 1 and / or Salesforce Advanced Developer
certification.
● Masters / Bachelors in Computer Engineering, Information Technology or relevant
engineering field.
● 3+ years Java development experience including solid experience in HTML, JavaScript,
jQuery, JSON, XML, REST, SOAP, CSS, SOQL & SOSL.
● 1+ year of experience with integrations using REST, SOAP Webservices.

Please Note, Job Timings are from 12 PM - 9 PM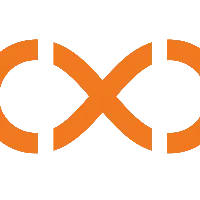 Posted by Sidharth Maholia

The recruiter has not been active on this job recently. You may apply but please expect a delayed response.
About Catalyst IQ
Catalyst IQ is an exclusive global community of CXOs from leading companies across industries. We help new-age company leaders develop economies of scale by catalyzing their respective organization's growth. Catalyst IQ helps start-ups and corporations solve their concurrent business challenges which include - Fund Raising, Leadership Hiring, and Business Development through Strategic Collaborations.

Job Description
Catalyst IQ is seeking a Key Account Manager to join our team. The ideal candidate would act as a bridge between the high-end clients that Catalyst IQ works with, which includes start-ups and unicorns, and the founders & the recruitment team.

Role Responsibilities
 Talking with the senior leadership of all the clients to thoroughly understand their
vision, their requirements & challenges in sourcing a particular role.
 Working with the co-founders to build up & execute sourcing strategies that the
recruitment team would work upon for each role.
 Managing the recruitment team, coordinating with the clients on a day-to-day level, and
handling the complete lifecycle of a candidate from the time when a candidate was sourced to when it accepts the offer.
 Helping the recruiters understand the role in-depth, the sourcing strategy, and the selling points of a company. This also involves talking to candidates at times as well to do a thorough hygiene check and to better sell the role.
 Managing all the tracking sheets & dashboards to have a more data-driven approach towards clients and the team.

Role Requirements
 1+ years of experience in the HR vertical.
 A hustler who is highly meticulous with a problem-solving mindset.
 A data-driven person with intermediate experience of using Google Sheets.
 Excellent in verbal communication & email writing.
 A good listener with a strong presence of mind.
 Prior experience in managing internal teams/clients would be a plus.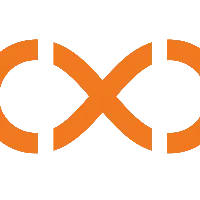 Posted by Sidharth Maholia

The recruiter has not been active on this job recently. You may apply but please expect a delayed response.
Mumbai, Bengaluru (Bangalore)
Responsibilities:
● Ability to do exploratory analysis: Fetch data from systems and analyze trends.
● Developing customer segmentation models to improve the efficiency of marketing and product
campaigns.
● Establishing mechanisms for cross functional teams to consume customer insights to improve
engagement along the customer life cycle.
● Gather requirements for dashboards from business, marketing and operations stakeholders.
● Preparing internal reports for executive leadership and supporting their decision making.
● Analyse data, derive insights and embed it into Business actions.
● Work with cross functional teams.
Skills Required
• Data Analytics Visionary.
• Strong in SQL & Excel and good to have experience in Tableau.
• Experience in the field of Data Analysis, Data Visualization.
• Strong in analysing the Data and creating dashboards.
• Strong in communication, presentation and business intelligence.
• Multi-Dimensional, "Growth Hacker" Skill Set with strong sense of ownership for work.
• Aggressive "Take no prisoners" approach.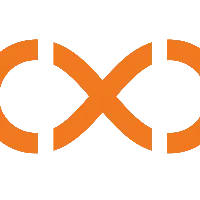 Posted by Sidharth Maholia

The recruiter has not been active on this job recently. You may apply but please expect a delayed response.
NCR (Delhi | Gurgaon | Noida)
₹10L - ₹15L / yr (ESOP available)
- excellent communication
- should be able to draft proposals/decks quickly
- mid-level BD/partnerships experience, would prefer if has Agri input/tractor/equipment companies background as a part of the past experience- overall 4-5 yrs of experience
- smart/hustler - should be able to pull out connections in the industry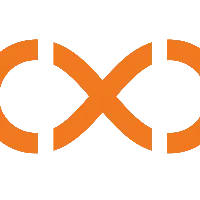 Posted by Sidharth Maholia

The recruiter has not been active on this job recently. You may apply but please expect a delayed response.
NCR (Delhi | Gurgaon | Noida)
**Backend Developer responsibilities:**

● Writing reusable, testable, and efficient code
● Design and implementation of low-latency, high-availability, and performance efficient
applications.
● Integration of user-facing elements developed by front-end developers with server-side
logic.
● Implementation of security and data protection
● Integration of data storage solutions

**Backend Developer Requirements:**
● Expert in Python, with knowledge of Django Web Framework.
● Familiarity with some ORM (Object Relational Mapper) libraries.
● Working knowledge of MySQL.
● Fair understanding of building RESTful APIs.
● Bonus points for Celery, RabbitMQ.
● Worked with Django application deployment on AWS.
● Basic understanding of front-end technologies, such as JavaScript, HTML5, and CSS3.
● Understanding of accessibility and security compliance.
● Knowledge of user authentication and authorization between multiple systems, servers,
and environments.
● Familiarity with event-driven programming in Python.
● Able to create database schemas that represent and support business processes.
● Strong unit test and debugging skills.
● Proficient understanding of Git.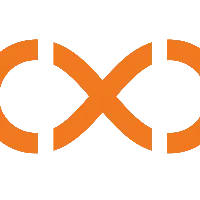 Posted by Sidharth Maholia

The recruiter has not been active on this job recently. You may apply but please expect a delayed response.
NCR (Delhi | Gurgaon | Noida)
What we're looking for 
AdPushup is an award-winning ad revenue optimization platform and Google Certified Publishing Partner (GCPP), helping hundreds of web publishers grow their revenue using cutting-edge technology, premium demand partnerships, and proven ad ops expertise. Our team is a mix of engineers, marketers, product evangelists, and customer success specialists, united by a common goal of helping publishers succeed. We have a work culture that values expertise, ownership, and a collaborative spirit. 
Your Day-to-Day Tasks Include: 
Ship product, independently and/or as part of a small team 
Collaborate with other engineers to build new features 
Debugging using dev consoles, firebug, firecookie, or any of your favorite tools. Help troubleshoot production issues and resolve critical customer facing issues Provide top-notch support to our customers 
You Should Have: 
3+ years of experience with React. 
A strong body of prior front end work, including significant projects written in React and Redux. Mastery of JavaScript; expertise in most of the following technologies, and proficiency in all of them: CSS3, HTML5, AJAX. 
Deep understanding of closures, prototypal inheritance, HTTP, web security, cross browser compatibility challenges. 
Experience with NodeJS and Express JS will be a plus 
Hands-on with a code management system like GIT, SVN. 
Experience with NoSQL databases, preferably CouchDB or CouchBase. 
Good to have: Experience with Typescript. 
Did not find a job you were looking for?

Search for relevant jobs from 10000+ companies such as Google, Amazon & Uber actively hiring on Cutshort.
Want to work at Catalyst IQ?
Why apply via Cutshort?
Connect with actual hiring teams and get their fast response. No spam.
Find more jobs