Device Driver Development Jobs in Mumbai
Device Driver Development Jobs in Mumbai
Explore top Device Driver Development Job opportunities in Mumbai from Top Companies & Startups. All jobs are added by verified employees who can be contacted directly below.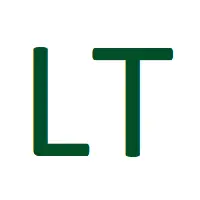 Lifespark Technologies is looking for individuals with a passion for impacting real lives through technology. Lifespark is one of the most promising startups in the Assistive Tech space in India, and has been honoured with several National and International awards. Our mission is to create seamless, persistent and affordable healthcare solutions. If you are someone who is driven to make a real impact in this world, we are your people.
Lifespark is currently building solutions for Parkinson's Disease, and we are looking for an embedded software lead to join our growing team. You will be working directly with the founders on high impact problems in the Neurological Healthcare domain. You will be solving some of the most fundamental and exciting challenges in the industry and will have the ability to see your insights turned into real products every day
Responsibilities :
1. RTOS based multithreaded software development
2. Building future ready, scalable software architectures
3. Liasing with hardware team to decide project requirements
4. Realtime IoT functionality development on ESP32 platform
5. Integration of third party services for cloud based communications and computation
6. Maintaining and documenting software via git (GitLab)
7. Coordinating releases, setup and maintenance of CI/CD pipelines
8. Managing AWS based backend services, integration with AWS services such as S3,
Sagemaker
9. Firmware security, Flash encryption, Bootloader encryption, secure communications
10. Deep integration with hardware team - stress testing hardware
11. Development of device drivers
12. Software testing and maintenance
Recommended experience :
1. Good command over Linux
2. Familiarity with real time tasks and timing sensitive system design
3. Familiarity with BLE/Wifi/etc IoT communication protocols
4. Familiarity with major third party platforms for cloud and ML/AI integration
5. Testing actual physical outcomes of programmed solutions
6. Deep familiarity with ESP-IDF
Location : IIT Bombay, Mumbai
Working mechanism : In-person
Compensation range : 4-12 lpa + ESOPs

Posted by Swetha Puttarajappa
Bengaluru (Bangalore), NCR (Delhi | Gurgaon | Noida), Pune, Mumbai, Chennai
Requirements : 1-7+ years of hands-on experience in Designing, architecting & developing enterprise grade high quality products. • BS/MS/PhD in Computer Science or EE degree • Strong programming and scripting skills. Hands-on programming experience required  as this is a development position. • Strong experience with linux networking or storage stack, bonding driver, system calls and configuration. • Hands-on experience with high scale enterprise data center networking (TCP/IP, VLANs). Virtualized networking (VMWare HyperV, VxLAN). Experience with network load balancing technologies, Networking security technologies Familiarity with networking operations (Reliability, Availability, SLAs, Monitoring).  OR • Experience with storage stack (HBA driver, SCSI, SATA/SAS, NVMe storage protocol)   • Open source technologies for messaging, eventing, database, distributed services etc) networking and security. • Storage experience and working knowledge of public clouds (Google, AWS, Azure) is a plus. Responsibilities:   For Junior Engineers 3-8 years: • Design and develop platform and cluster management solutions and troubleshoot. • Drive the design and implementation of monitoring, alerting and hardware lifecycle management workflows for the cluster. • Implement backend changes and REST APIs for supporting UI features for cluster management and usability improvements.   For Senior Engineers 8+ years: • Drive a  team of world-class engineers to design and develop platform and cluster management solutions. • Drive the design and implementation of monitoring, alerting and hardware lifecycle management workflows for the cluster. • Design, mentor, implement, and, troubleshoot complex Distributed File System features. • Work with product management to drive the networking feature roadmap for Cohesity's infinitely scalable storage appliance. • Work with enterprise customers to address performance, security and isolation requirements and build product features for manageability. • Give technical feedback and drive quality via code reviews. • Work closely with various stakeholders within Cohesity like product management, sales, QA, support and executive team to deliver high quality features and drive the product roadmap. • Mentor junior members of the team
Why apply via Cutshort?
Connect with actual hiring teams and get their fast response. No spam.
Find more jobs