Ungrammary is a globally reputed award-winning UX/UI design agency in Mumbai, India. We have impacted 70+ brands, across 10+ countries around the globe. If you are someone who wants to bring an impact to the life of millions of people through design then Ungrammary is the place. We design integrated product suites for large scale organizations and your place is vacant :)
Jobs at Ungrammary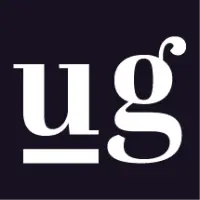 Posted by Ungrammary Creatives
Search Engine Optimization (SEO)
Search Engine Marketing (SEM)
+2 more
Job Description
Develop and execute comprehensive digital marketing strategies to increase brand awareness, drive traffic, and generate high-quality leads.
Create engaging and persuasive content for various digital platforms, maintaining consistency in brand voice and messaging.
Utilize excellent writing skills to craft compelling blog posts, social media content, email campaigns, and other marketing materials.
Manage and optimize email marketing campaigns, segmenting audiences and delivering targeted content to nurture leads and customers.
Perform keyword research, on-page and off-page SEO optimization to improve organic search rankings and drive relevant traffic.
Plan and execute effective SEM (Search Engine Marketing) campaigns, including Google Ads, LinkedIn Ads to maximize visibility and conversions.
Manage social media channels, creating and curating content that resonates with the target audience, and fostering community engagement.
Monitor and analyze digital marketing performance metrics, generating reports, and providing insights to enhance strategies.
Stay up-to-date with industry trends and emerging digital marketing technologies, suggesting innovative tactics to improve campaign effectiveness.
Qualifications:
Exceptional written and verbal communication skills; ability to convey complex ideas clearly and concisely.
Strong copywriting and content creation abilities, with a portfolio showcasing various writing styles and tones.
Proficiency in crafting and executing successful email marketing campaigns.
In-depth knowledge of SEO principles and best practices; experience with SEO tools.
Hands-on experience with Google Ads and other PPC platforms; Google Ads certification is a plus.
Proficiency in managing social media platforms and utilizing social media management tools.
Analytical mindset with the ability to interpret data and generate actionable insights.
Creative thinker with the ability to develop innovative digital marketing strategies.
Team player with excellent interpersonal skills and the ability to collaborate effectively with cross-functional teams.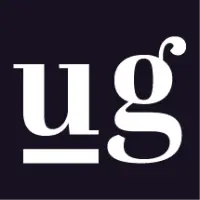 Posted by Ungrammary Creatives
Job Summary:
We are looking for an experienced and results-driven Growth Manager to join Ungrammary. The Growth Manager will be responsible for developing and implementing strategies that drive growth for Ungrammary, a leading UX UI design agency. This position requires a strong understanding of marketing, business channels and grwoth. The ideal candidate should be passionate about driving growth, have excellent communication, presentation and leadership skills, and be able to work effectively in a fast-paced and dynamic environment.
The candidate's job responsibilities will include the following:
For Business growth:
Develop and execute the overall business strategy and growth plan for the organization in collaboration with the founding team.
Develop and execute growth strategies to increase customer acquisition, retention, and revenue.
Manage relationships with key stakeholders including customers, partners, vendors.
Serve as a liaison between the founders and other departments within the company, ensuring that communication is clear and that the founders' needs are met
Build/Discover new business channels to expand sales funnel and drive more leads
For Marketing growth:
Develop and implement marketing growth strategies, to drive business growth.
Find ways to market Ungrammary as leading UX UI design agency
Manage and optimize marketing campaigns across multiple channels, including email, social media, and paid advertising.
Analyze and interpret data to measure the effectiveness of marketing strategies.
Identify and track key performance metrics and report on progress to senior management.
Additional Information
In reality, this role doesn't come with a definition or a checklist of job responsibilities
As growth manager, you will be expected to have a whatever-it-takes approach to help the founders in some of the key business areas.
Qualifications:
Bachelor's degree in business, marketing, or a related field. MBA degree preferred.
Minimum of 2 years of experience in business, sales, and marketing management.
Strong leadership, management, and communication skills.
Proven track record of developing and executing successful sales and marketing strategies.
Excellent analytical and problem-solving skills.
Ability to work independently and collaboratively with in-house teams.
Knowledge of digital marketing, social media, and analytics tools.
Skills:
Digital Marketing, Content Writing, English Proficiency (Spoken), English Proficiency (Written), MS-Excel (Must), MS-Office, Power point presentation, Email writing, Sales (business development).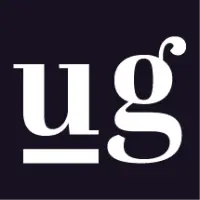 Posted by Ungrammary Creatives
Remote, Mumbai, Hyderabad, Bengaluru (Bangalore), Delhi, Gurugram, Noida
- You'll be the first point of contact for the leads that we get on our website. You should have excellent communication skills to gain the lead's trust and move them down in the funnel.
- You should be able to promote and place the company's services by mapping with the clients' objectives
- Managing both our existing sales pipeline and developing new business opportunities
- Take a lead role in the development of proposals and presentations to provide the right details to the prospects about us
- Manage proposal response process, timely follow-ups, keep a close track on the prospect conversion funnel
- Negotiating and closing business deals
- Exploring new avenues to drive business
- Build long-term relationships with new and existing clients
Excellent oral and written communication skills

1+ years of experience in business development / Client Servicing or recent certification in Project Management

You should have a strong aptitude in order to understand all our services.

Education qualification: any graduate with people skills
Ungrammary is a prominent name in the user experience design (UI/UX) field. We are well known for designing scalable ecosystems of digital products. Headquartered in Mumbai, we have worked with over 70+ brands Globally. Our Clientele includes the likes of Fossil Group, VMware, Kotak Mahindra Bank, Bhabha Atomic research centre, Nerolac Paints, Milton, AU Small finance bank and many more.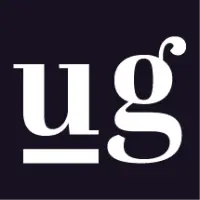 Posted by Ungrammary Creatives
User Experience (UX) Design
User Interface (UI) Design
A strong Portfolio in any consumer-facing App/SAAS/ B2B enterprise software is a must.

An outstanding portfolio showcasing a foundation in typography, interaction and visual design, and ideation.

you have technical expertise in wire-framing, interface design, and user flows

Sound understanding of design components and Their use cases.

Proficiency with design tools such as Sketch, Invision, XD, Figma, and Overflow. Knowledge of UI Animation will be a plus.

Strong English communication skills in person, on paper, and over video with our international clients and subordinates.

You are humble: humility, curiosity and eagerness to learn

You are a great listener: give feedback to others and are open to hearing feedback and learn
None the less a generous human being and curious individual who is extremely passionate about design
Did not find a job you were looking for?

Search for relevant jobs from 10000+ companies such as Google, Amazon & Uber actively hiring on Cutshort.
Want to work at Ungrammary?
Why apply via Cutshort?
Connect with actual hiring teams and get their fast response. No spam.
Find more jobs