Jobs at YourHRfolks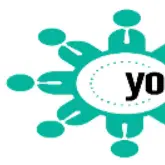 Posted by Pranit Visiyait

The recruiter has not been active on this job recently. You may apply but please expect a delayed response.
About Us
Punchh is the leader in customer loyalty, offer management, and AI solutions for offline and omni-channel merchants including restaurants, convenience stores, and retailers. Punchh brings the power of online to physical brands by delivering omni-channel experiences and personalization across the entire customer journey--from acquisition through loyalty and growth--to drive same store sales and customer lifetime value. Punchh uses best-in-class integrations to POS and other in-store systems such as WiFi, to deliver real-time SKU-level transaction visibility and offer provisioning for physical stores.

Punchh is growing exponentially, serves 200+ brands that encompass 91K+ stores globally.  Punchh's customers include the top convenience stores such as Casey's General Stores, 25+ of the top 100 restaurant brands such as Papa John's, Little Caesars, Denny's, Focus Brands (5 of 7 brands), and Yum! Brands (KFC, Pizza Hut, and Taco Bell), and retailers.  For a multi-billion $ brand with 6K+ stores, Punchh drove a 3% lift in same-store sales within the first year.  Punchh is powering loyalty programs for 135+ million consumers. 
Punchh has raised $70 million from premier Silicon Valley investors including Sapphire Ventures and Adam Street Partners, has a seasoned leadership team with extensive experience in digital, marketing, CRM, and AI technologies as well as deep restaurant and retail industry expertise.

About the Role: 
Punchh Tech India Pvt. is looking for a Senior Data Analyst – Business Insights to join our team. If you're excited to be part of a winning team, Punchh is a great place to grow your career.
This position is responsible for discovering the important trends among the complex data generated on Punchh platform, that have high business impact (influencing product features and roadmap). Creating hypotheses around these trends, validate them with statistical significance and make recommendations

Reporting to: Director, Analytics
Job Location: Jaipur
Experience Required: 4-6 years

What You'll Do
Take ownership of custom data analysis projects/requests and work closely with end users (both internal and external clients) to deliver the results
Identify successful implementation/utilization of product features and contribute to the best-practices playbook for client facing teams (Customer Success)
Strive towards building mini business intelligence products that add value to the client base
Represent the company's expertise in advanced analytics in a variety of media outlets such as client interactions, conferences, blogs, and interviews.
What You'll Need
Masters in business/behavioral economics/statistics with a strong interest in marketing technology
Proven track record of at least 5 years uncovering business insights, especially related to Behavioral Economics and adding value to businesses
Proficient in using the proper statistical and econometric approaches to establish the presence and strength of trends in data. Strong statistical knowledge is mandatory.
Extensive prior exposure in causal inference studies, based on both longitudinal and latitudinal data.
Excellent experience using Python (or R) to analyze data from extremely large or complex data sets
Exceptional data querying skills (Snowflake/Redshift, Spark, Presto/Athena, to name a few)
Ability to effectively articulate complex ideas in simple and effective presentations to diverse groups of stakeholders.
Experience working with a visualization tool (preferably, but not restricted to Tableau)
Domain expertise: extensive exposure to retail business, restaurant business or worked on loyalty programs and promotion/campaign effectiveness
Should be self-organized and be able to proactively identify problems and propose solutions
Gels well within and across teams, work with stakeholders from various functions such as Product, Customer Success, Implementations among others
As the stakeholders on business side are based out of US, should be flexible to schedule meetings convenient to the West Coast timings
Effective in working autonomously to get things done and taking the initiatives to anticipate needs of executive leadership
Able and willing to relocate to Jaipur post pandemic.
Benefits:
Medical Coverage, to keep you and your family healthy.
Compensation that stacks up with other tech companies in your area.
Paid vacation days and holidays to rest and relax.
Healthy lunch provided daily to fuel you through your work.
Opportunities for career growth and training support, including fun team building events.
Flexibility and a comfortable work environment for you to feel your best.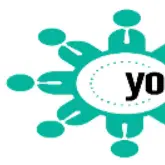 The recruiter has not been active on this job recently. You may apply but please expect a delayed response.
Remote, Jaipur, NCR (Delhi | Gurgaon | Noida), Chennai, Bangarmau
Amazon Web Services (AWS)
+2 more
Position: Big Data Engineer

What You'll Do
Punchh is seeking to hire Big Data Engineer at either a senior or tech lead level. Reporting to the Director of Big Data, he/she will play a critical role in leading Punchh's big data innovations. By leveraging prior industrial experience in big data, he/she will help create cutting-edge data and analytics products for Punchh's business partners.
This role requires close collaborations with data, engineering, and product organizations. His/her job functions include
Work with large data sets and implement sophisticated data pipelines with both structured and structured data.
Collaborate with stakeholders to design scalable solutions.
Manage and optimize our internal data pipeline that supports marketing, customer success and data science to name a few.
A technical leader of Punchh's big data platform that supports AI and BI products.
Work with infra and operations team to monitor and optimize existing infrastructure 
Occasional business travels are required.
What You'll Need
5+ years of experience as a Big Data engineering professional, developing scalable big data solutions.
Advanced degree in computer science, engineering or other related fields.
Demonstrated strength in data modeling, data warehousing and SQL.
Extensive knowledge with cloud technologies, e.g. AWS and Azure.
Excellent software engineering background. High familiarity with software development life cycle. Familiarity with GitHub/Airflow.
Advanced knowledge of big data technologies, such as programming language (Python, Java), relational (Postgres, mysql), NoSQL (Mongodb), Hadoop (EMR) and streaming (Kafka, Spark).
Strong problem solving skills with demonstrated rigor in building and maintaining a complex data pipeline.
Exceptional communication skills and ability to articulate a complex concept with thoughtful, actionable recommendations.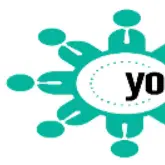 The recruiter has not been active on this job recently. You may apply but please expect a delayed response.
Title 
ML Product Manager
Reporting to 
Sr. Director of Product Management
About the role
We are looking for a Product Manager for our AI/ML Product team that is responsible for delivering ML powered products and applications such as Campaign recommendations and personalization.
As part of the team, the candidate will lead the full product lifecycle of the product, including market research, competitive analysis, gathering requirements, developing specifications, and getting the product developed and delivered to customers. 
You will help transform ideas into AI products for our customers and drive adoption working with cross functional teams.
What You'll Do
Own product feature from market research, execution, go-to-market and impact evaluation.
Review customer feedback, analyze impact and prioritize it, and convert into clearly defined product requirements to create a feature backlog
Write product specs, define product UI with the UX team, review test plans.
Collaborate with Engineering in product development, validating builds and driving releases to meet target dates.
Be the product champion. Document product functionality and train the organization on new features. Define the value proposition of your products and guide marketing / sales in selling your products. 
Facilitate in data-driven decision making and create the telemetry and metrics required to evaluate the success of the products you launch.
Define and drive internal and external pilots prior to releases to gather early feedback and ensure adoption of new features and functionality. 
What You'll Need
4+ years of Product Management experience in an enterprise B2B/B2B2C SaaS company building products in one or more of the following domains: marketing cloud products, such as Campaign Management, Segmentation, Marketing Automation
Experience working on AI/ML projects and applications, Data & Analytics
Experience working in Agile development environment  
Strong analytical and problem-solving skills
Strong communication skills 
Self-starter, detail-oriented
Technical background required. MBA is a strong plus.
Bonus Points if You Have
Familiarity with multi-cloud environments
Familiarity with Enterprise Data Platforms, CDP and Enterprise Integrations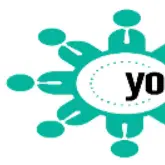 The recruiter has not been active on this job recently. You may apply but please expect a delayed response.
Remote, Jaipur, NCR (Delhi | Gurgaon | Noida)
Relational Database (RDBMS)
Amazon Web Services (AWS)
+2 more
About this role
We are seeking a seasoned DBA to join our team. You will have extensive experience in a mission-critical environment as a database administrator over a successful career.  You will primarily work on the Supporting our Databases, AWS RDS (MySQL), and  MongoDB/ Cassandra.
What You'll Do
Provide leadership in database scaling & monitoring. Maintain runbooks for our 24x7 SRE team. 
Assist in troubleshooting and resolution of database issues. Perform database upgrades and patches.
Define and develop data pipelines between platforms in a mission-critical environment using DMS, Fivetran, Kafka, etc.
Work with our developers to optimize and tune their SQL queries.
Assist in application development, debugging, and optimization with respect to data concerns.
Provide input in the design and implementation of backup, recovery, and DR strategy
Review application and database design for compliance.
What You'll Need
Ability to script in a high-level language like Python, Ruby, etc for Automation. 
8+ years of experience in AWS database services like RDS (Mysql), MongoDB/ Cassandra.
4+ years of experience in database design and DevOps on AWS.
Must demonstrate a clear understanding of logical and physical database design and standards. 
Experience in columnar data warehouse solutions like Redshift or Snowflake. 
Must have extensive hands-on experience with MySQL in a large scale 24x7 production environment with millions of records.
Bachelor of Science in Computer Science, Mathematics, or Engineering; or equivalent work experience
Bonus Points If You Have
Experience with NoSQL solutions such as Cassandra/MongoDB etc.
Experience with software development life cycle (SDLC) in an agile environment
Hands-on production experience with Big Data applications such as Spark.
Knowledge of development best practices (source control with Git, continuous integration, automated testing).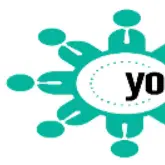 Posted by Pranit Visiyait

The recruiter has not been active on this job recently. You may apply but please expect a delayed response.
About the Role:
We are looking for a Senior Software Engineer with experience in ROR/GoLang , having 3+ yrs of experience on how best to leverage and exploit the language's unique paradigms, idioms, and syntax. Your primary focus will be on developing Enterprise Grade Systems and programs that are scalable and maintainable. You will ensure that these packages and programs are well documented and has a reasonable test coverage. You will coordinate with the rest of the team working on different layers of the infrastructure. A commitment to collaborative problem solving, sophisticated design, and quality product is essential.
What You'll Do
Writing scalable, robust, testable, efficient, and easily maintainable code
Translating software requirements into stable, working, high performance software
Playing a key role in architectural and design decisions, building toward an efficient micro services distributed architecture
What You'll Need
Working experience on Ruby-on-Rails(ROR)/Golang.

Worked on enterprise grade systems
Have designed web services
Know how to scale systems that have database bottlenecks etc. 
Having good exposure to Microservices architecture added value.

Familiarity with OAuth, JWT, SSO, Authentication, and Identity Federation is an added advantage.

Familiar with AWS, Docker, and Kubernetes, Pods and Meshes are added advantage.

Experience in MySQL, Snowflake, and MongoDB is an added advantage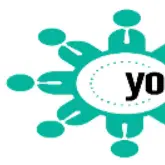 Posted by Pranit Visiyait

The recruiter has not been active on this job recently. You may apply but please expect a delayed response.
Job Location: Jaipur
Experience Required: Minimum 3 years
About the role:
As a DevOps Engineer for Punchh, you will be working with our developers, SRE, and DevOps teams implementing our next generation infrastructure. We are looking for a self-motivated, responsible, team player who love designing systems that scale. Punchh provides a rich engineering environment where you can be creative, learn new technologies, solve engineering problems, all while delivering business objectives. The DevOps culture here is one with immense trust and responsibility. You will be given the opportunity to make an impact as there are no silos here. 
Responsibilities:
Deliver SLA and business objectives through whole lifecycle design of services through inception to implementation.
Ensuring availability, performance, security, and scalability of AWS production systems
Scale our systems and services through continuous integration, infrastructure as code, and gradual refactoring in an agile environment. 
Maintain services once a project is live by monitoring and measuring availability, latency, and overall system and application health.
Write and maintain software that runs the infrastructure that powers the Loyalty and Data platform for some of the world's largest brands.
24x7 in shifts on call for Level 2 and higher escalations
Respond to incidents and write blameless RCA's/postmortems
Implement and practice proper security controls and processes
Providing recommendations for architecture and process improvements.
Definition and deployment of systems for metrics, logging, and monitoring on platform.
Must have:  
Minimum 3 Years of Experience in DevOps.  
BS degree in Computer Science, Mathematics, Engineering, or equivalent practical experience.
Strong inter-personal skills.
Must have experience in CI/CD tooling such as Jenkins, CircleCI, TravisCI
Must have experience in Docker, Kubernetes, Amazon ECS or  Mesos
Experience in code development in at least one high-level programming language fromthis list: python, ruby, golang, groovy
Proficient in shell scripting, and most importantly, know when to stop scripting and start developing.
Experience in creation of highly automated infrastructures with any Configuration Management tools like: Terraform, Cloudformation or Ansible.  
In-depth knowledge of the Linux operating system and administration. 
Production experience with a major cloud provider such Amazon AWS.
Knowledge of web server technologies such as Nginx or Apache. 
Knowledge of Redis, Memcache, or one of the many in-memory data stores.
Experience with various load balancing technologies such as Amazon ALB/ELB, HA Proxy, F5. 
Comfortable with large-scale, highly-available distributed systems.
Good to have:  
Understanding of Web Standards (REST, SOAP APIs, OWASP, HTTP, TLS)
Production experience with Hashicorp products such as Vault or Consul
Expertise in designing, analyzing troubleshooting large-scale distributed systems.
Experience in an PCI environment
Experience with Big Data distributions from Cloudera, MapR, or Hortonworks
Experience maintaining and scaling database applications
Knowledge of fundamental systems engineering principles such as CAP Theorem, Concurrency Control, etc. 
Understanding of the network fundamentals: OSI, TCI/IP, topologies, etc.
Understanding of Auditing of Infrastructure and help org. to control Infrastructure costs. 
Experience in Kafka, RabbitMQ or any messaging bus.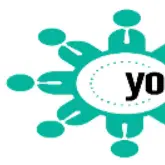 The recruiter has not been active on this job recently. You may apply but please expect a delayed response.
Jaipur, NCR (Delhi | Gurgaon | Noida)
Punchh creates the consistent, modern experiences consumers expect by bringing the power of identity resolution into physical retail. Punchh is the leader in delivering one-to-one customer engagement and loyalty beyond mobile devices for a consistent brand experience through every channel. The Punchh Loyalty and Engagement Platform, powered through artificial intelligence, guides consumers through their lifecycle from first-time customer to superfan, building meaningful relationships and dramatically increasing lifetime customer value. Nearly 200 global enterprise brands rely on Punchh to grow revenue by building customer relationships. The company is based in Silicon Valley, California with a second US office in Austin, TX and global offices across Canada, India, the United Kingdom, and Singapore.
About the role:
Punchh Tech India (Fully Owned Subsidiary of Punchh Inc., USA) is looking for creative React Native developers who think outside the box and can push the limits at times! These positions are about someone who is really passionate about creating world-class mobile apps in Android and/or iOS and has a serious app store portfolio to prove it. You will be in deep at every step of the development process and must be hands-on. Involvement from brainstorming to pushing ideas to the team and getting the apps out of the door in as little time as possible. You will also be a devil's advocate and look for flaws, suggest the remedy and motivate team members.
Job Location: Jaipur / Delhi NCR
Experience Required: Relevant 2+ years in React Native.
Skillset Required:-
Good knowledge of JavaScript, OOPS, React- Native, mobile app lifecycle, GIT/SVN.
Good understanding of UI/UX, app preformation, memory optimisation, delivery feasibilities, coding best practices, design principles.
Ability to integrate existing components and make custom react - native components
Ability to think laterally and contribute to problem-solving.
Must be skilled and enthusiastic to explore new technologies and techniques to achieve project requirements.
Understanding requirements and functional specifications and well versed with design programming principles.
Knowledge of react native(RN) as a primary and knowledge of Android or iOS development as secondary skills required.
Benefits:
Medical Coverage, to keep you and your family healthy.
Compensation that stacks up with other tech companies in your area.
Paid vacation days and holidays to rest and relax.
Healthy lunch provided daily to fuel you through your work.
Opportunities for career growth and training support, including fun team building events.
Flexibility and a comfortable work environment for you to feel your best.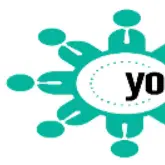 The recruiter has not been active on this job recently. You may apply but please expect a delayed response.
Jaipur, NCR (Delhi | Gurgaon | Noida)
User Experience (UX) Design
At Punchh, we are building the next generation AI-enabled marketing loyalty platform. We are looking for a talented UX professional to create best-in-class experiences that drive customer and business value. 

Our ideal candidate excels at leading the design of simple and impactful B2B SAAS products while closely collaborating with design, research, product management, and engineering in a fast-paced, collaborative and customer-focused environment. You will work with various stakeholders to understand user needs, identify use cases, design UX concepts, wireframes, prototypes, and final mock-ups, ensuring pixel-perfect implementation of your designs. 

What You'll Do
Work closely with other designers, researchers, product managers, engineering, and customers to design simple and elegant products and features
Develop user personas, use cases, workflows, scenarios, concepts, wireframes, prototypes and final mock-ups to communicate designs to stakeholders
Conduct competitive analysis to ensure our product is best-in-breed
Drive the design review cycle with key stakeholders and customers to ensure the designs achieve the set goals
Lead and support multiple projects simultaneously while meeting deadlines
Work with engineering to ensure pixel-perfect implementation of your designs
What You'll Need
4+ years of experience as a User Experience Designer for complex web applications
A fundamental understanding of the UX design process from discovery, through definition, design, and implementation
Bachelor's or Master's Degree in Design (B.Des/M.Des/Any other equivalent degree)
A passion for creating simple and elegant solutions that drive user and business value
Proficiency in standard UX software (we use Figma)
A portfolio of design work with case studies demonstrating your process and the impact of your efforts
Excellent written and verbal communication skills
A desire to work collaboratively with cross-functional teammates to deliver the best possible solution for our users
Bonus Points If You
Possess working knowledge of loyalty programs, CRM, and/or email marketing campaigns
Understanding of B2B Space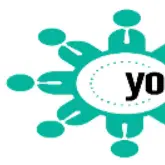 The recruiter has not been active on this job recently. You may apply but please expect a delayed response.
Jaipur, NCR (Delhi | Gurgaon | Noida)
technical project manager
+2 more
This position is responsible for leading teams to deliver project(s) that span across one or more business units. Manage resources, schedules, financials and adhere to stage gate quality and SDLC control guidelines throughout the full systems development life cycle. This also includes management of issues, risks and project change requests to ensure successful and on-time project delivery. Contribute to process improvement initiatives as it relates to improving project delivery.
The Project Manager has the authority to run the project on a day-to-day basis. Verify that the project produces the required deliverables of quality, within the specified constraints of time and cost and to achieve the potential benefits defined in the business case. 

Reporting to: PMO Lead

Job Location: Delhi NCR / Jaipur / Chennai

Experience Required: 10+ years

What You'll Do
Strong experience in successfully leading projects and programs to on time, on-schedule and within budget close
Experience leading, motivating and managing various project and program team sizes, including internal and external resources, while holding team accountable for performance
Strong experience in SDLC Methodologies, Agile, SCRUM, SDLC / Waterfall
Strong experience on documentation – Confluence or similar tools.
Define and document project scope, goals and deliverables that support business goals in collaboration with senior management and stakeholders
Develop full-scale project plans and associated communication documents
Effectively communicate project expectations to project team members and stakeholders in a timely and clear fashion
Estimate the resources and participants needed to achieve project goals
Draft and submit budget proposals, and recommend subsequent budget changes where necessary
Addressing issues, flag risks and jointly determine mitigation approaches.
Experience in implementing complex applications with multiple work-streams across geographically distributed teams (Onshore/Offshore model).
Set and continually manage project expectations with team members and other stakeholders.
Identify and manage project dependencies and critical path
Plan and schedule project timelines and milestones using appropriate tools
Develop and deliver progress reports, proposals, requirements documentation, and presentations
Analyze, plan and develop requirements and standards in reference to scheduled projects
What You'll Need
Bachelors or Masters Degree (preferred) in Business / Computer Science / Engineering / MBA
Excellent leadership, communication (written, verbal and presentation) and interpersonal skills
Good listening skills.
Self-motivated, decisive, with the ability to adapt to change and competing demands
Proficiency in MS Excel / Google Sheets, Google Slides / MS PowerPoint
Demonstrated understanding of Project Management processes, strategies and methods
Excellent time management and organizational skills and experience establishing guidelines in these areas for others
Managerial experience applying analytical thinking and problem-solving skills
Ability to predict challenges and seek to proactively head-off obstacles 
Good to have:
PMP Certification / CSM Certification
A background in hands-on software development
A startup experience
Did not find a job you were looking for?

Search for relevant jobs from 10000+ companies such as Google, Amazon & Uber actively hiring on Cutshort.
Want to work at YourHRfolks?
Why apply via Cutshort?
Connect with actual hiring teams and get their fast response. No spam.
Find more jobs