Experts in CLOUD NATIVE TECHNOLOGY CONSULTING & SOLUTIONS. We build, maintain & monitor highly scalable, modular applications that leverage elastic compute, storage and network of leading cloud platforms. Backed by Digital Leadership of the Big3 in strategy consulting in the US, we partner with fortune businesses across the globe and lead their business technology transformation.
Jobs at Statusneo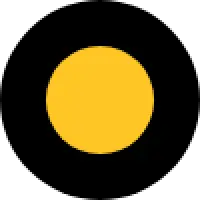 The recruiter has not been active on this job recently. You may apply but please expect a delayed response.
Hyderabad, Bengaluru (Bangalore)
Natural Language Processing (NLP)
+2 more
Responsibilities Description:
Responsible for the development and implementation of machine learning algorithms and techniques to solve business problems and optimize member experiences. Primary duties may include are but not limited to: Design machine learning projects to address specific business problems determined by consultation with business partners. Work with data-sets of varying degrees of size and complexity including both structured and unstructured data. Piping and processing massive data-streams in distributed computing environments such as Hadoop to facilitate analysis. Implements batch and real-time model scoring to drive actions. Develops machine learning algorithms to build customized solutions that go beyond standard industry tools and lead to innovative solutions. Develop sophisticated visualization of analysis output for business users.
Experience Requirements:
BS/MA/MS/PhD in Statistics, Computer Science, Mathematics, Machine Learning, Econometrics, Physics, Biostatistics or related Quantitative disciplines. 2-4 years of experience in predictive analytics and advanced expertise with software such as Python, or any combination of education and experience which would provide an equivalent background. Experience in the healthcare sector. Experience in Deep Learning strongly preferred.
Required Technical Skill Set:
Full cycle of building machine learning solutions,
o   Understanding of wide range of algorithms and their corresponding problems to solve
o   Data preparation and analysis
o   Model training and validation
o   Model application to the problem
Experience using the full open source programming tools and utilities
Experience in working in end-to-end data science project implementation.
2+ years of experience with development and deployment of Machine Learning applications
2+ years of experience with NLP approaches in a production setting
Experience in building models using bagging and boosting algorithms
Exposure/experience in building Deep Learning models for NLP/Computer Vision use cases preferred
Ability to write efficient code with good understanding of core Data Structures/algorithms is critical
Strong python skills following software engineering best practices
Experience in using code versioning tools like GIT, bit bucket
Experience in working in Agile projects
Comfort & familiarity with SQL and Hadoop ecosystem of tools including spark
Experience managing big data with efficient query program good to have
Good to have experience in training ML models in tools like Sage Maker, Kubeflow etc.
Good to have experience in frameworks to depict interpretability of models using libraries like Lime, Shap etc.
Experience with Health care sector is preferred
MS/M.Tech or PhD is a plus
Did not find a job you were looking for?

Search for relevant jobs from 10000+ companies such as Google, Amazon & Uber actively hiring on Cutshort.
Want to work at Statusneo?
Why apply via Cutshort?
Connect with actual hiring teams and get their fast response. No spam.
Find more jobs