The growth of https://www.simplifai.ai/en/artificial-intelligence/">artificial intelligence accelerated these thoughts. Machine learning made it possible for the projects to get smaller, the solutions smarter, and the automation more efficient. Bård and Erik wanted to bring AI to the people, and they wanted to do it simply.
Simplifai was founded in 2017 and has grown considerably since then. Today we work globally and have offices in Norway, India, and Ukraine. We have built a global, diverse organization that is well prepared for further growth.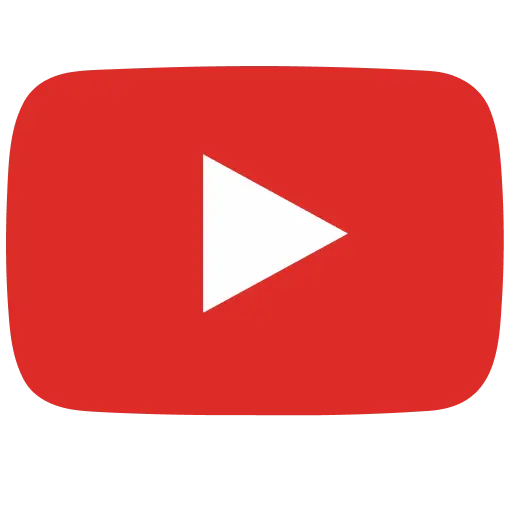 Jobs at Simplifai Cognitive Solutions Pvt Ltd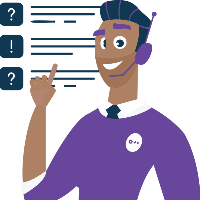 at

Simplifai Cognitive Solutions Pvt Ltd

The recruiter has not been active on this job recently. You may apply but please expect a delayed response.
₹9L - ₹13L / yr (ESOP available)
Responsibility
• Align product roadmap with delivery goals to ensure prioritizations of resources and tasks during
sprints
• Coordinate with product managers, business analyst and development teams for execution of projects
• Help in the definition of sprint goals and objectives, involving all relevant stakeholders and ensuring
technical feasibility
• Ensure relevant stake holders are up to date with necessary information
• Resource availability and allocation
• Develop a detailed project plan to monitor and track progress
• Manage changes to the project scope, project schedule using appropriate verification techniques
• Measure project performance using appropriate tools and techniques
• Perform risk management to minimize project risks
• Create and maintain comprehensive project documentation
• Track project performance, specifically to analyse the successful completion of short and long-term
goals

Skills
• Bachelor's or master's degree in IT
• 3+ years as Technical Project Manager
• Experience with Agile development (Scrum/Kanban) is must
• Experience with task tracking systems like Jira, VSTS is must
• Solid organizational skills including attention to detail and multitasking skills
• Experience with project management tools like MS Project is a plus
• Project Management Professional (PMP) / PRINCE II certification is a plus
• Good knowledge of software life cycle and processes and various methodologies
• Resource planning, performance management and team motivational skills are must.
Would be a plus
• Previous development experience as business analyst, development or data science is a plus.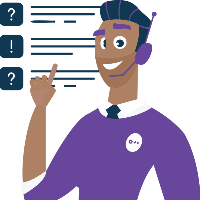 at

Simplifai Cognitive Solutions Pvt Ltd
Posted by Priyanka Malani

The recruiter has not been active on this job recently. You may apply but please expect a delayed response.
We are looking for a skilled Senior/Lead Bigdata Engineer to join our team. The role is part of the research and development team, where you with enthusiasm and knowledge are going to be our technical evangelist for the development of our inspection technology and products.
At Elop we are developing product lines for sustainable infrastructure management using our own patented technology for ultrasound scanners and combine this with other sources to see holistic overview of the concrete structure. At Elop we will provide you with world-class colleagues highly motivated to position the company as an international standard of structural health monitoring. With the right character you will be professionally challenged and developed.
This position requires travel to Norway.
Elop is sister company of Simplifai and co-located together in all geographic locations.

Roles and Responsibilities
Define technical scope and objectives through research and participation in requirements gathering and definition of processes
Ingest and Process data from data sources (Elop Scanner) in raw format into Big Data ecosystem
Realtime data feed processing using Big Data ecosystem
Design, review, implement and optimize data transformation processes in Big Data ecosystem
Test and prototype new data integration/processing tools, techniques and methodologies
Conversion of MATLAB code into Python/C/C++.
Participate in overall test planning for the application integrations, functional areas and projects.
Work with cross functional teams in an Agile/Scrum environment to ensure a quality product is delivered.
Desired Candidate Profile
Bachelor's degree in Statistics, Computer or equivalent
7+ years of experience in Big Data ecosystem, especially Spark, Kafka, Hadoop, HBase.
7+ years of hands-on experience in Python/Scala is a must.
Experience in architecting the big data application is needed.
Excellent analytical and problem solving skills
Strong understanding of data analytics and data visualization, and must be able to help development team with visualization of data.
Experience with signal processing is plus.
Experience in working on client server architecture is plus.
Knowledge about database technologies like RDBMS, Graph DB, Document DB, Apache Cassandra, OpenTSDB
Good communication skills, written and oral, in English
We can Offer
An everyday life with exciting and challenging tasks with the development of socially beneficial solutions
Be a part of companys research and Development team to create unique and innovative products
Colleagues with world-class expertise, and an organization that has ambitions and is highly motivated to position the company as an international player in maintenance support and monitoring of critical infrastructure!
Good working environment with skilled and committed colleagues an organization with short decision paths.
Professional challenges and development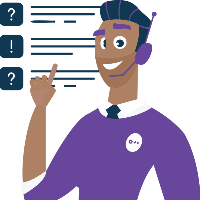 at

Simplifai Cognitive Solutions Pvt Ltd

The recruiter has not been active on this job recently. You may apply but please expect a delayed response.
₹16L - ₹22L / yr (ESOP available)
Job Profile for Sales Manager (6-10 Years' Experience)
Location: Pune, Mumbai
Acquire new logos in India in IT consulting services and SaaS solutions
Management of own pipeline of new opportunities to ensure consistent target and achievement
Consistent identification and capture profitable revenue opportunities for Simplifai
Improve sales penetration within chosen market sectors and key customers independently establish and grow new or existing client
Form long-term relationships with "C" level decision makers to maximize business opportunities
Identify, understand, and solve any obstacles or objections to the successful sale of Simplifai products and
Develop and implement plans to increase penetration within existing accounts in respect of cross selling opportunities, within sales and cross
Adhere to Simplifai best practice sales and internal qualification and approval
Participate actively in sales calls and bid reviews, demonstrating excellent sales, and closing skills to the team.
Accurate forecasting of monthly and quarterly
Provide weekly/monthly reports to the Sales Leader with a detailed insight into accounts, opportunities, and
Develop and manage internal relationships, earning the respect of colleagues at all levels across the business ensuring a cohesive internal
Amount of Travel – 75 to 80%
Minimum 8 years of sales experience covering IT consulting and Emerging Technologies, including: AI, IOT, RPA Sales
Strong background in enterprise sales (i.e., peer-to-peer selling, board level contact, new business orientated)
Existing senior level relationships within relevant enterprise customers
Experience of complex high-end selling in a long-term environment; especially in IT consulting in BFSI domain
Experience of selling into Banking, Financial Services, Insurance, Retail, Manufacturing and Pharma or in any verticals.
Demonstrated experience selling a combination of the following product offerings:

IT Solution Consulting
Managed IT services
RPA Sales

Proven experience working successfully lead Go-To-Market with key technology partner such as SAP, AWS, Microsoft, Google or Dell/VMWare
Experience of working in highly competitive environments and constantly improving and delivering order intake margin and
Evidence of creative commercial deals, which have demonstrated affinity to the tailored requirements of the customer, whilst ensuring that requirements can be fulfilled without breaking the
Experience of operating in an international environment and innate understanding how to operate in India
Proven and strong experience in direct sales
Strong prospecting skills and experience
Excellent communication skills (oral, written and presentation)
Postgraduate or Equivalent in Business or Marketing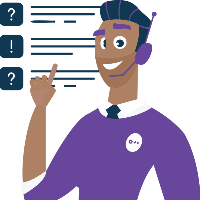 at

Simplifai Cognitive Solutions Pvt Ltd

The recruiter has not been active on this job recently. You may apply but please expect a delayed response.
₹5L - ₹30L / yr (ESOP available)
Job Description for Data Scientist/ NLP Engineer

Responsibilities for Data Scientist/ NLP Engineer

Work with customers to identify opportunities for leveraging their data to drive business
solutions.
• Develop custom data models and algorithms to apply to data sets.
• Basic data cleaning and annotation for any incoming raw data.
• Use predictive modeling to increase and optimize customer experiences, revenue
generation, ad targeting and other business outcomes.
• Develop company A/B testing framework and test model quality.
• Deployment of ML model in production.
Qualifications for Junior Data Scientist/ NLP Engineer

• BS, MS in Computer Science, Engineering, or related discipline.
• 3+ Years of experience in Data Science/Machine Learning.
• Experience with programming language Python.
• Familiar with at least one database query language, such as SQL
• Knowledge of Text Classification & Clustering, Question Answering & Query Understanding,
Search Indexing & Fuzzy Matching.
• Excellent written and verbal communication skills for coordinating acrossteams.
• Willing to learn and master new technologies and techniques.
• Knowledge and experience in statistical and data mining techniques:
GLM/Regression, Random Forest, Boosting, Trees, text mining, NLP, etc.
• Experience with chatbots would be bonus but not required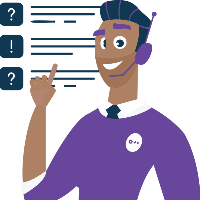 at

Simplifai Cognitive Solutions Pvt Ltd

The recruiter has not been active on this job recently. You may apply but please expect a delayed response.
₹7L - ₹10L / yr (ESOP available)
Artificial Intelligence (AI)
+7 more
Job Description

Inside/Virtual Sales Specialist
Position – Virtual Account Manager

We are looking for a stellar Account Executive to join our team in Pune who would be
focused on the South East Asian market.
Responsibilities:
Prospect within named enterprises in South East Asia to generate pipeline
Consistently achieve license and recurring service revenue targets
Build a trusted advisor relationship with your prospects and customers
Use Simplifai's prospecting and sales processes effectively
Ensure two-way flow of relevant and timely information
Anticipate challenges before the prospect does
Collaborate effectively with partnership, sales development, solutions consulting teams
The Candidate:

3-7 years of quantifiable, install base and new logo acquisition sales in B2B software with a strong
track record of success; experience with the full lifecycle of virtual sales from qualification, discovery
to closing
Strong willingness and ability to uncover opportunities by communicating a highly differentiated
value proposition to open doors at new accounts or expand deals at existing accounts; excellent
verbal and written communication skills with strong phone/video conference presence
Experience selling software platforms that belong to a nascent category in the Hype Cycle
Experience in account planning and opportunity management, and running a sales cycle
Experience framing value and ROI to business stakeholders
Ability to maintain an accurate CRM
Strong executive presence + interpersonal, written and presentation skills
Able to work independently and remotely from other members of your team
Outbound experience - Cold calls/emails/events etc. within prospect organizations.
Ability to identify prospect trigger/ pain with the right questions
Ability to learn to speak your prospect's business language
Cross-cultural – you like working with many types of people across multiple geographies and
languages
Ability to learn what would make your prospect successful
The ability to teach your prospects using insights they didn't know before
The ability to independently run a product demo
The discipline to meet your sales productivity requirements
Experience using prospecting tools - ZoomInfo, Lusha, Outreach, LinkedIn

What you will get to do:

The opportunity to script your success and growth path in a fast-growth Series A startup
Be one of the early Sales employees in the SEA region for Simplifai, with the added responsibility of
setting the strategy and leading the execution for Simplifai's expansion in the SEA
Work with Sales and Product Marketing to develop new and leverage existing content
Work with some of the best talent from Norway and India
A deep knowledge of selling a SaaS B2B product in a category-defining company
Exposure to C-suite professionals from some of the top SaaS companies in the industry
The ability to prospect, demo, and close in a high paced environment
Full-stack learning of Sales tools
Achieve success that is directly proportional to the responsibilities you hold.
Did not find a job you were looking for?

Search for relevant jobs from 10000+ companies such as Google, Amazon & Uber actively hiring on Cutshort.
Want to work at Simplifai Cognitive Solutions Pvt Ltd?
Why apply via Cutshort?
Connect with actual hiring teams and get their fast response. No spam.
Find more jobs