Jobs at RevBoosters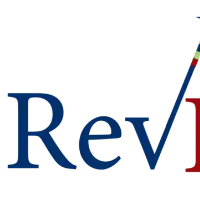 The recruiter has not been active on this job recently. You may apply but please expect a delayed response.
RevBoosters is a data-centric, service-based company that helps businesses to harness the power of marketplaces like Amazon, Flipkart to grow their businesses using the concepts of Digital Marketing.
Services to clients are done by using techniques of performance marketing -  PPC.
RevBoosters has a lot of success stories with helping businesses grow in the Indian market and markets in the United States of America.

About the role:
RevBoosters is looking to hire interested and driven candidates with excellent research skills to focus on growing the business by supporting the business development team in increasing the reach of the company to more sellers/business owners/brand owners, partner agencies and CMOs in the Indian and international markets.

Candidate requirements:
A graduate degree with 0 - 1 years of experience.
Excellent written and verbal communication skills.
Curiosity to learn more about digital marketing, e-commerce, marketplaces, retail and other concepts that are closely related to the domain of business operations.
Highly proficient in researching solutions and business development.
Excellent problem-solving capabilities.
Basic knowledge of tools like MS Office, G Suite.
Candidates aspiring to have a career in business consulting are the best fit for this role.

Job responsibilities:
Get a thorough understanding of the company, its services, target market and domain of operation.
Research, research, research and more research of the business opportunities, viable income streams, target market and domain of operation.
Identify new business opportunities by connecting with potential clients over social media or by the process of cold calling.
Fill up the sales pipeline by generating a fixed number of leads on a monthly basis.
Complete targets of setting up calls with the senior business development team and the clients.
Assist the senior members of the business development team to organize and closing deals with potential clients.
Develop and improve marketing and sales collaterals that will help the business development team close more deals.
Prepare sales contracts ensuring adherence to law-established rules and guidelines.

What's in it for the candidates:
A chance to work with a determined, enthusiastic, fun-loving and creative team that comprises the best minds in the country.
Exposure to various concepts of digital marketing and in-depth understanding of each concept and its career growth potential.
A chance to interact with industry leaders, business owners and achievers only to be inspired by each and every story that comes with them.
A clear shot to prove yourself to be worthy of handling additional responsibilities with accelerated growth promotions.
A chance to explore international markets that can help set up additional business opportunities.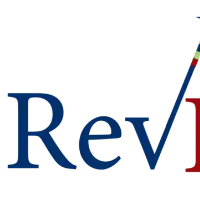 The recruiter has not been active on this job recently. You may apply but please expect a delayed response.
Responsibilities :
Manage the day-to-day operations including product content, site maintenance, Listing hygiene inventory availability, pricing and promotional activities, on-site content improvements, ensuring a perfect store online and the best consumer experience.
Develop campaign strategies and audience targeting recommendations per brand and product line. Continually optimize product listings, brand store, and enhanced content
Work cross-functionally with the sales team, PPC Managers  and other Amazon partners to drive incremental revenue and increase advertiser satisfaction
Ability to deliver the highest level of customer service to our clients. See to it that the reports are sent to clients on time and according to the format that is set
Make sure that the media plan is set after discussion with the analyst and PPC manager
Manage Communication with the clients weekly as well as account wise, Keeping a track of all the ad campaigns &  deliverables list etc. 
Develop strong relationships with Amazon vendor managers, partners and external agencies
Maintain KPIs and report on performance to key stakeholders identifying risks and opportunities, making recommendations, and implementing the action plan.
Qualifications:
MBA in marketing 
Excellent oral and written communication skills, and an ability to influence internal and external partners
A practical and creative approach to problem-solving
Must be able to understand complex environments and projects, pay attention to details and maintain an organized workflow
Excellent planning, project and time management, and decision-making skills with the ability to self-manage numerous projects simultaneously
Prioritize and deliver timely, high-quality work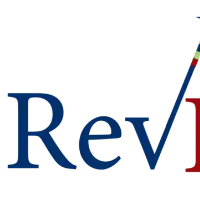 The recruiter has not been active on this job recently. You may apply but please expect a delayed response.
About RevBoosters: 
RevBoosters is a consulting agency based out of Baner, Pune. We help brands with online sales channels and thus help them achieve more revenues and profits. 
With more than 50 businesses having successful online models spread across their websites and marketplaces like Amazon, Flipkart and others, we have been consistently delivering success stories. 
We are looking to working with self-driven graduates who are looking for an opportunity to grow in the fields of search engine marketing, paid sales, PPC bidding and other performance-driven channels that make up a crucial chunk in digital marketing setup for business. 
Roles and Responsibilities
Gain a thorough understanding of online marketing channels, everyday operations and processes of marketplaces like Amazon and Flipkart. 
Complete the analysis check list of the accounts to understand the market and its trends. 
Understand business requirements, perform and generate reports for PPC, daily account management of pay per click accounts on Amazon. 
Assist in the monitoring and maintenance of bids, quality score, account daily and monthly budget caps and other important metrics. 
Proactively make strategic PPC campaign recommendations.
Understand client's Amazon account performance in the management of Sponsored Product placements on all Amazon marketplace platforms.
Support the generation of new PPC campaigns, ad, ad groups and accounts and in the aid of creating new paid search advertising initiatives.
Provide recommendations and execute strategies for display network, campaign structuring, targeting, keyword opportunities, and other facets of paid search in accordance with client goals
Keep pace with PPC industry, client domain market, search engine trends and developments.
Work closely with the other team members on advertising to meet client goals.
Communication to team and management on account performance, timelines, and results.
Generate daily, weekly and monthly client reporting for all those major metrics such as revenue tracking, goals tracking, and other paid search initiatives
Did not find a job you were looking for?

Search for relevant jobs from 10000+ companies such as Google, Amazon & Uber actively hiring on Cutshort.
Want to work at RevBoosters?
Why apply via Cutshort?
Connect with actual hiring teams and get their fast response. No spam.
Find more jobs