Type :
Products & Services
Kali Rath
Jobs at ezTruck Logistics Pvt Ltd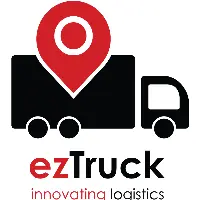 at

ezTruck Logistics Pvt Ltd

The recruiter has not been active on this job recently. You may apply but please expect a delayed response.
Roles and Responsibilities:
Reach out to target number of clients in the assigned sectors on a daily basis
Detail out the Porter's offerings to the clients and understand their requirements
Actively track conversion to make sales process improvements
Follow up calls to leads/prospects to assist in conversion
Build short term relationships with prospects to improve chances of setting up meetings
Highlight any trends and concerns to senior management
Skills Required:
Good Communication
Tele sales/outbound calls experience
Basic computer skills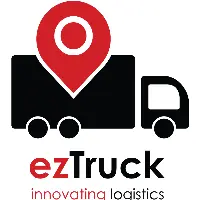 at

ezTruck Logistics Pvt Ltd

The recruiter has not been active on this job recently. You may apply but please expect a delayed response.
Sales and operations planning
Management Information System (MIS)
Experience: 1+ Yrs 
Required Qualification: Bachelor's degree or Equivalent   
Core Competencies: 
1. Operation coordination
2. Vehicle placement
3. Loading, unloading coordination
4. Vendor handling
5. MIS preparation
6. Client coordination 
Roles & Responsibilities:
1. Vendor Management - Improve the performance & SLA commitments to clients. POD Management & Tech compliance by Partners.
2. Supply Cost Optimization - Managing supply Cost to the most optimal level.
3. Issue Resolution - Communicating as a bridge between Client and Vendor for various issue resolutions.
4. Advantageous if the Candidate have prior experience of Managing big fleets in Ahmedabad.
5. Soft Skills required - Organized Candidate, Decision Making, Sincere & Disciplined.
6. Operations experience
Hiring and managing driver-partners for transportation of goods
Execution of Pickup and Last-Mile Deliveries with defined SLAs
Execution of Hub Operations (Receiving of material, Sorting of Goods, Dispatch of material)
Documentation management & Required system updations. 
Vendor management.
Preparing and circulating relevant reports. 
Managing 2-3 staff to handle various sub-tasks related to documentation/operations
Assisting the Manager - Operations in relevant Sales related activities.
Assisting the Manager -Operations in all improvement related projects through data collection client/partner interviews etc.
Someone who has prior experience of Managing huge fleets in the city.
Overall:
Supply interaction - 20%
Process-oriented  - 50% ( Drive tech adaptation, maintain data, support MIS team )
Manage client escalation - 30% ( He will be client-side POC from our side )
Mandatory Skills:  local language proficiency with Hindi & English 
Did not find a job you were looking for?

Search for relevant jobs from 10000+ companies such as Google, Amazon & Uber actively hiring on Cutshort.
Want to work at ezTruck Logistics Pvt Ltd?
Why apply via Cutshort?
Connect with actual hiring teams and get their fast response. No spam.
Find more jobs