Airprobe is a Drone and IOT based analytics System used to improve the efficiency and reliability of large scale solar plants.

At Airprobe, we build technologies to make Renewable energy plants reliable and efficient. Through our drone-based solution that leverages Computer vision and AI, we have inspected 4.5 GW of Solar plants across India, Australia, Europe and the US in a short span of 18 months and aspire to deploy the solution in each and every solar plant.
Airprobe has already helped save energy equivalent to powering 100k+ urban homes through its solution and were awarded the Top Innovator Worldwide 2017 in Dubai and the Nokia Innovation Award 2018.

Gourav Kumar Singh
Jobs at AirProbe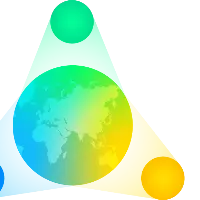 Posted by Gourav Kumar Singh

The recruiter has not been active on this job recently. You may apply but please expect a delayed response.
Remote, Bengaluru (Bangalore)
**Must Haves:**
Passionate about getting things done mindfully, rationally.
Good understanding of OOPS and Data structures
Proficiency in Python with at least 3-4 years of relevant experience
Solid understanding and deep knowledge of Flask, Docker, REST API's.
Knowledge of Databases - PostgreSQL
Working experience with Test Driven development

**Good to Have:**
Knowledge of Redis, Celery
Knowledge of Microsoft Azure.
End to End application Design, Development and Deployment

**Responsibilities:**
Interact and identify the gaps that exist between various products used in Airprobe and their needs.
Architect and build applications to address those gaps.
Create and improve the design, analytics, coding and testing for high-quality software and new products.
Write clean, maintainable code following best practices (unit testing, source control, continuous integration, automation, design patterns, etc.)
Debug code and troubleshoot problems
Build automation scripts/DevOps/CI-CD pipeline for the application over Azure.

**Expectation:**
Start up Culture, Push the Boundaries, Leadership Qualities, Problem Solving
Responsibility Driven: We'll ask you to take end to end ownership of whatever you are doing. We believe that the best comes out of you when you ship something end to end.
You know how to maintain balance between perfectionism and pragmatism.
You are research oriented, and love to explore ways to find things that you don't already know
Did not find a job you were looking for?

Search for relevant jobs from 10000+ companies such as Google, Amazon & Uber actively hiring on Cutshort.
Want to work at AirProbe?
Why apply via Cutshort?
Connect with actual hiring teams and get their fast response. No spam.
Find more jobs