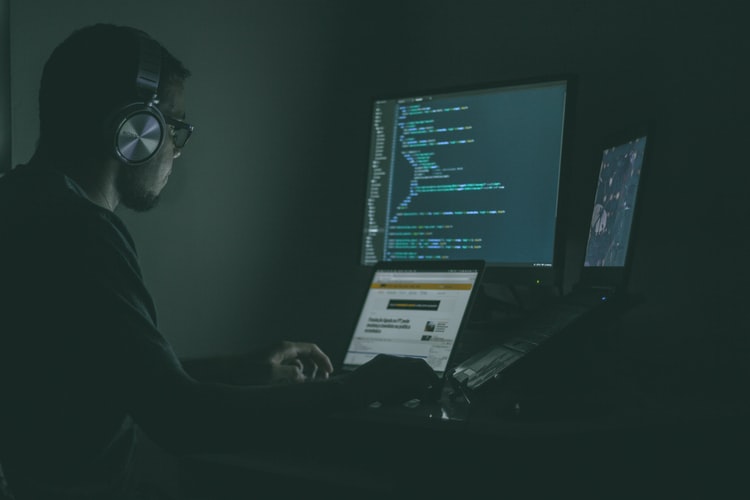 Remote work is on the rise, more so, after the COVID-19 pandemic forced companies across the world to go remote. Over the last five years, remote work has grown 44% and over the last 10 years, it has grown 91%. Between 2005 to 2017, there was a 159% increase in remote work. This trend is now starting to replicate in lesser developed but talent-rich countries like India.

Now that we're slowly emerging out of the Covid-19 situation there's a clear shift towards remote work for a far greater number of companies than ever. This is because almost every company got a taste of remote work due to Covid-19 and it turned out surprisingly better than expected. The overall employee productivity has gone up even when we're far from normal and the company costs have significantly gone down.
With such widespread and fast adoption of remote work, it is obvious that more and more companies will flock to hire talented remote developers wherever they are. India, in particular, is emerging as one of the most popular choices for these companies.
In this post we'll cover:
Why hire remote developers from India?

How to hire good remote developers from India?

Where to find top remote developers in India?

Conclusion
Why hire remote developers from India? 
Big pool of qualified developers 
While it is no secret that India has millions of engineers, it has been a common perception that India offers more quantity than quality.
While this was true around 10 or 15 years ago, this is no longer true. India is in the top 3 startup ecosystems in the world now and has developed a pool of good product talent. On top of it, global product majors such as Facebook, Google, Amazon have built large engineering teams out of India, thus boosting the quality further.
Cost effectiveness
While the Indian tech talent is not as cheap as it once was (thanks to employment opportunities offered by local and global startups and big MNCs), it still costs 60% less than the similar talent in global hotspots such as San Francisco or London.
Growing pool of talent in India with global exposure
We all know that CEOs of top tech companies- Google, Microsoft and Adobe are all Indians. Not to mention the countless Indians who moved abroad to hold leadership positions within these and other fortune 500 organisations.
Many of these talented folks are now starting their startups in India and also relocating back. More Indians are now being part of global product companies and learning the cultural and work processes that they use. 
How to hire good remote developers from India?
Now that we know that India is a good place to make our remote hires, let's discuss what all we need to keep in mind before we jump in.
Understand the kind of developers can you find in India
Since late 1990's, India has been an IT Services hub with most engineers working in big IT Services companies such as TCS, Infosys, Accenture, Wipro, Cognizant and so on.
However, since 2010, India has become a major startup hub. In fact, as of 2020, it is the third largest startup hub in the world with many startups such as Flipkart & Postman getting international recognition. At the same time, almost all of global technology companies such as Facebook, Google, Amazon and have setup their major presence in India.
Thanks to this, there are today millions of developers who have got exposure to the global best practices in building innovative technology products.
Almost every kind. Given the large workforce engaged in different kind of companies, you can find good talent for almost all languages and frameworks.
The skill landscape of Indian developers
A lot of good talent is available in:
Frontend technologies such as React, Angular, Vue.js, Javascript etc.

Backend technologies such as Java, C++, Node.js, Ruby on rails etc.

Data Science and other data roles

Microsoft technologies such as .NET, Azure 

System programming stack such as C/C++, Linux etc.

Cloud and DevOps technologies
On the flip side, there is comparatively more demand and less supply for really good talent in UI/UX, Blockchain & open source technologies 
What kind of salary to pay?
This depends on many factors but here is a good thumb rule- A good developer employed locally normally makes anywhere 4x to 6x of their number of years of experience (in lakhs/year).
So, to illustrate, if someone has 4 year of experience, their salary would be INR 16 to 24 Lakhs/year or around USD 24,000 to USD 36,000/year. You could start from this number and might need to increase it if you're looking for talent quality that typical global startups look for.
Employ directly or via an Indian payroll partner?
If you foresee employing a large number of remote developers in India, then it might make sense to start a local legal entity for payroll etc or tie up with a local partner that can help you transition over time.
On the other hand, if you are hiring across many countries across the globe and plan on hiring only a few remote developers in India, then you can directly enter into a consulting agreement with them.
You can always go with the latter option and switch to the former option when you start having a larger presence in India.
Where to find top remote developers in India?
There isn't one clear answer to this question. Before COVID-19, remote work wasn't a popular option among Indian developers.
But that is changing fast and many companies are trying to address this need. One good option is our own platform, CutShort, which in the last 5 years has become India's most popular platform to hire good software developers that have product building experience. 
What makes CutShort a good option to hire remote developers from India:
The best remote friendly talent pool that has work experience in India's best product startups and other global companies that have centers in India.

Remote friendly – no need to call candidates on their phone. It's integrated with WhatsApp so that your messages get delivered in India's most popular Instant Messaging app with 400M users. Minimizes candidate drop offs due to timezone issues.

Request audio recordings to screen candidates based on how well they can communicate or answer a question.

Avoid irrelevant applications with AI-driven profile matching and screening questions.

Settings to specify timezone requirements, currency denominations, etc.
Sound good? You can start your free trial here: https://cutshort.io/hiring
Conclusion
One thing is clear – this is a great time to hire remote developers from India.
Companies globally are now hiring remote developers but many of them are based in the US or Canada and have timezone constraints that makes Indian developers less attractive to them. This has reduced the competition for good remote developers in India who now prefer remote work after experiencing its benefits from COVID-19 situation but don't have many good options available to them, just yet.