India is the second-fastest growing economy in the world, where thousands of new enterprises emerge from brilliant minds every day. This adds millions of jobs to the Indian market every year. Last year itself, 8.8 million people joined the country's workforce.
However, even though the Indian job market is being flooded with new openings every day, finding a job is still a nightmare. The variables involved in job hunts are challenging to narrow down and all the more dynamic. Qualifying job leads according to your credentials and experience in itself feels like a mammoth task.
Best Way to Search for a Job in India
Fortunately, the days of finding a job through fully manual endeavors are gone. Today, we have platforms that combine automation and artificial intelligence with your preferences to find the right pool for you. 
However, there are too many job sites available in the market, and choosing the right fit is tedious. But worry not! We are here to help. Let's look at the most relevant features of the best job sites in India.
1. Cutshort

Cutshort is an AI-powered job site that believes in its mission statement- making professionals more successful. Specializing in tech talent, Cutshort helps awesome companies discover you. It also enables you to get referrals to exclusive job openings that only selective people know about. 
Cutshort isn't just a job board but also a network of accomplished individuals using gamification and AI to fulfill their organization's talent needs and their own professional needs. 
Over 1.8 million professionals are already using this intelligent tool to further their professional endeavors. About 70% of tech professionals who join Cutshort find opportunities within ten days of searching. 
2. Indeed

One of the most popular job boards in the world, Indeed is also ranked #1 among all job sites in India. And why shouldn't it? It has helped put the world to work. Job seekers come to Indeed not just to scour through the openings and see who is hiring but also to learn more about the organization through the company review function. 
Indeed is not a niche platform and is effective for job searches across all industries. It supports all kinds of professional work, including full-time, part-time, freelancing, and internships. 
3. Naukri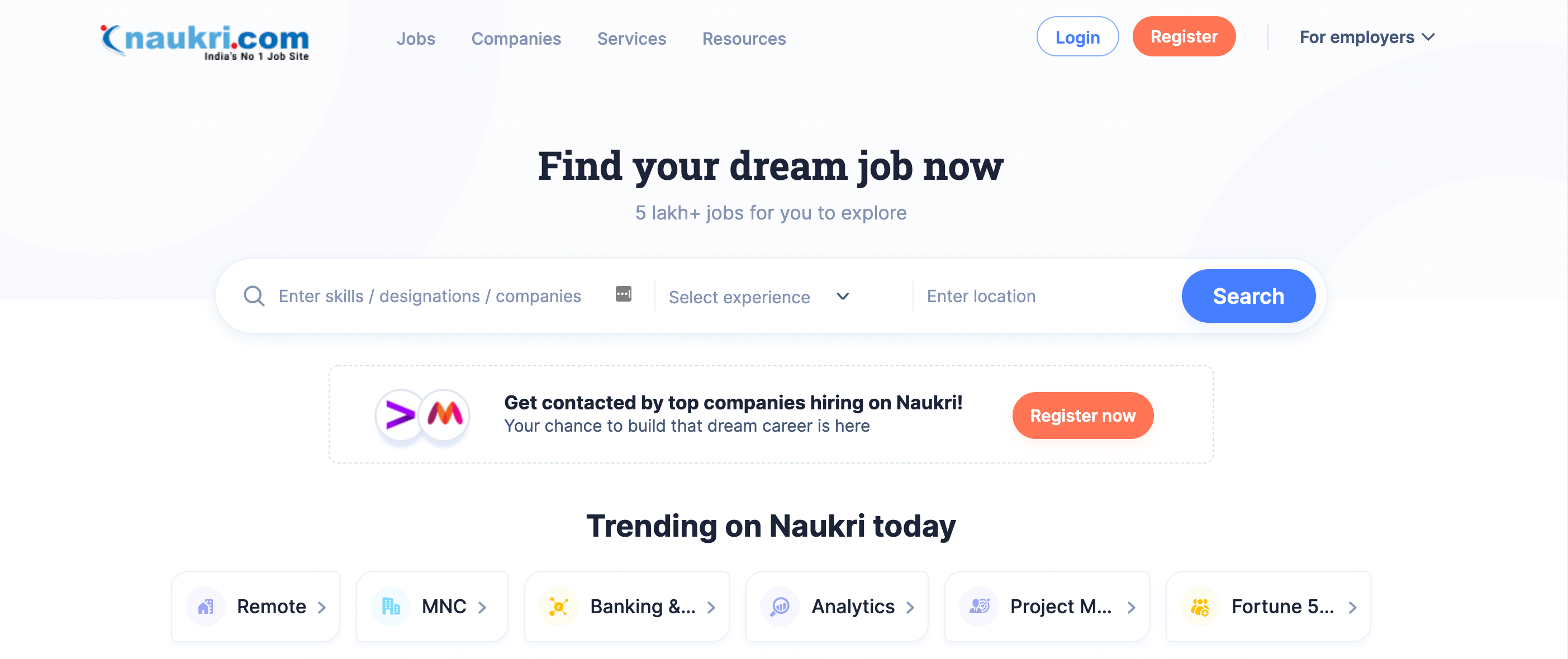 Naukri is another popular job search site in India. It has unique features that attract the best recruiters from around the country, like resume database access and response management tools.
Naukri allows you to apply to multiple jobs with a single click, gives you access to unadvertised opportunities, and delivers the best jobs that suit your criteria directly to your inbox.
4. Glassdoor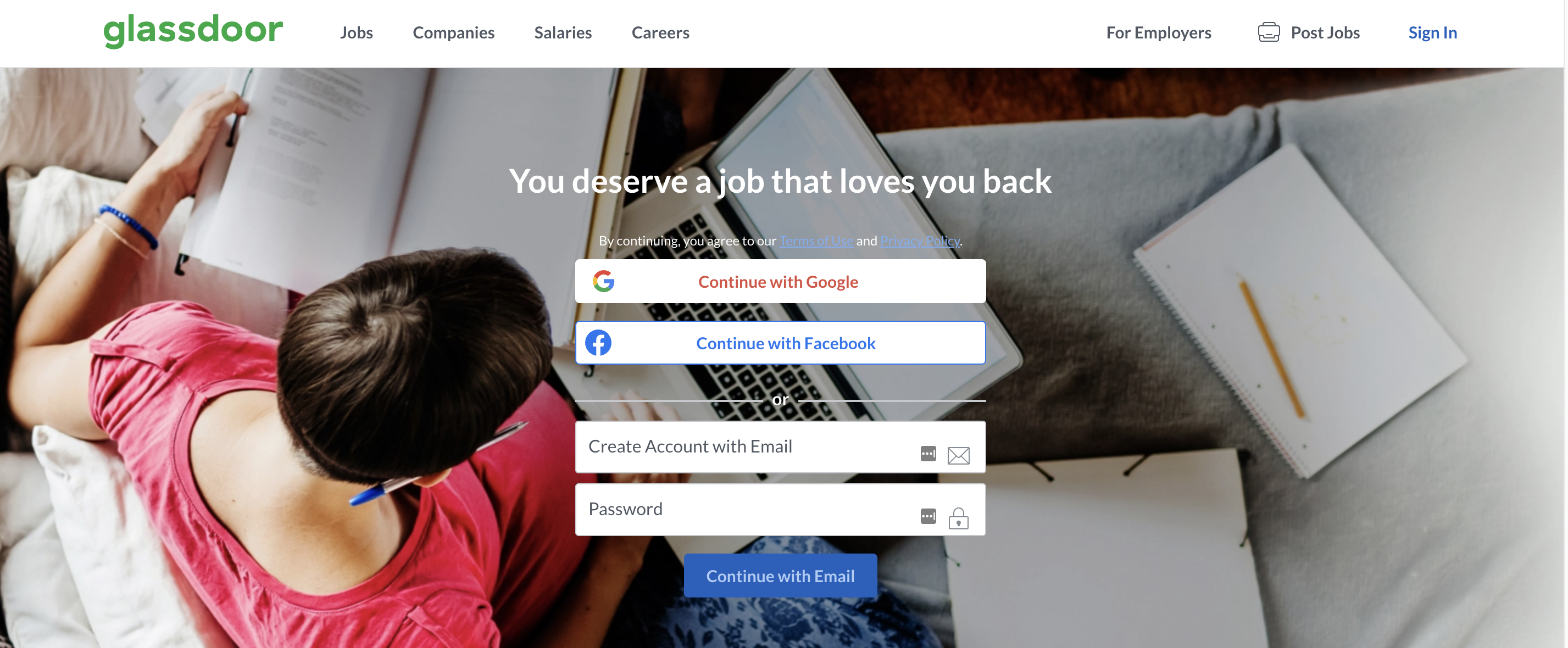 Glassdoor started building its reputation by allowing professionals to write reviews for their former and current employers. It gradually made its way into the job portal domain by adding the feature of job listings on the website. Currently, Glassdoor is most popular amongst the young job seeker crowd, i.e. newly graduated freshers seeking entry-level roles and college students looking for internships.
5. Hirist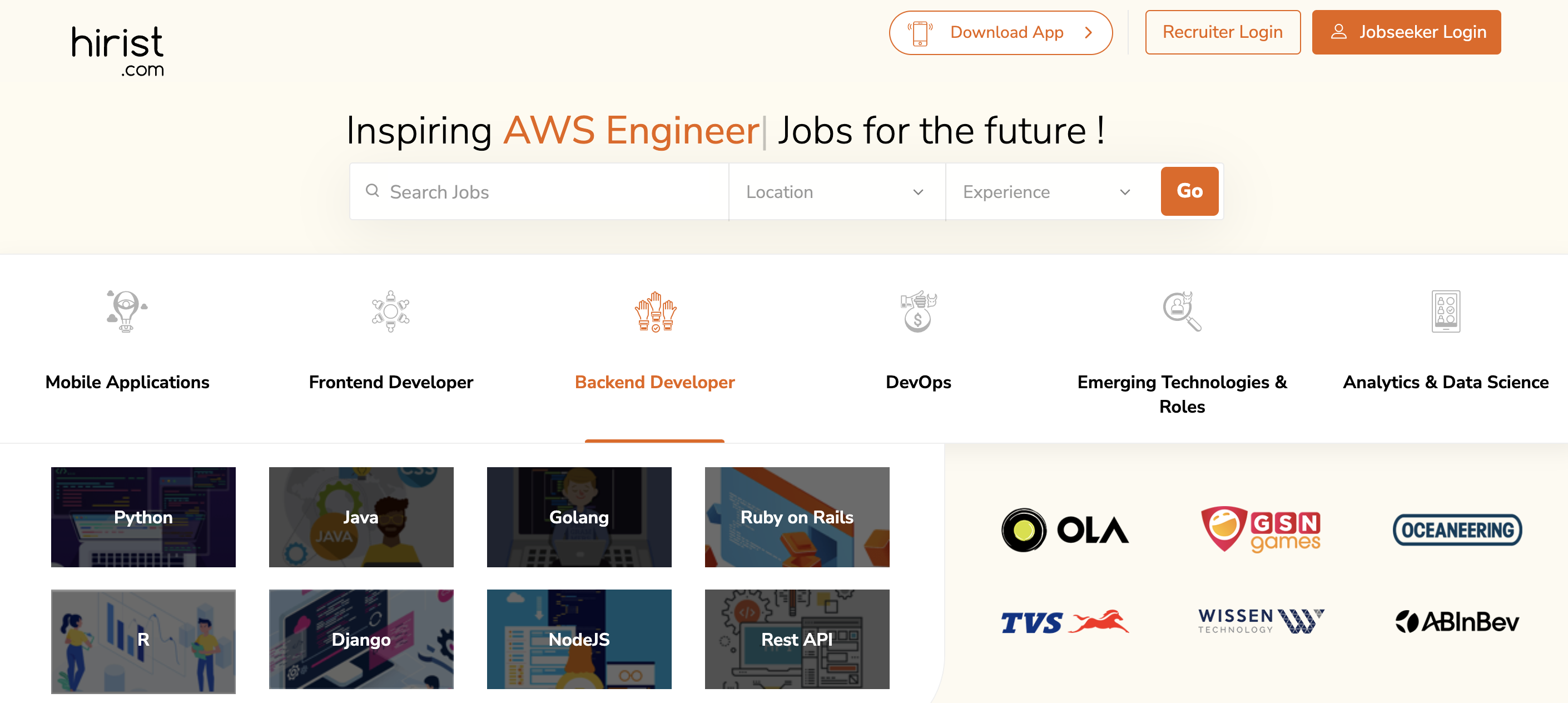 With a simple interface and efficient processes, Hirist is another trusted job portal in India that focuses on tech niche hiring. It has dedicated job listings for various tech profiles like mobile application, backend development, frontend development, etc., making it easier for applicants to search and shortlist openings.
Bonus: Searching for Jobs Beyond Job Sites
Don't wanna rely on a single medium for your job search? That's alright! In fact, it is an intelligent move to explore all the means available. Here are a few ways to look for jobs beyond job sites.
1. Company Career Pages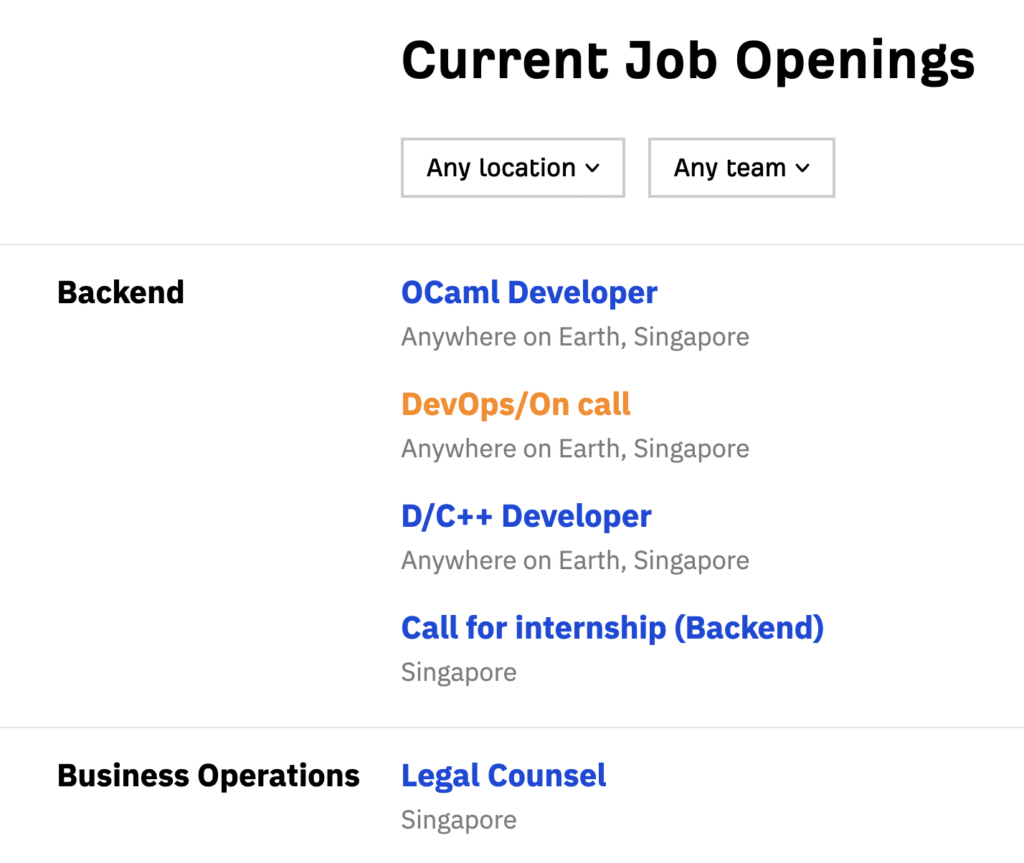 List down your main requirements for the job: the industry, sector, niche, pay, benefits, etc. Based on this list, shortlist companies you would like to work in. Most businesses now have their own career pages. Visit the websites of your shortlisted companies and apply directly through the listed openings.
2. Cold Emails and Messages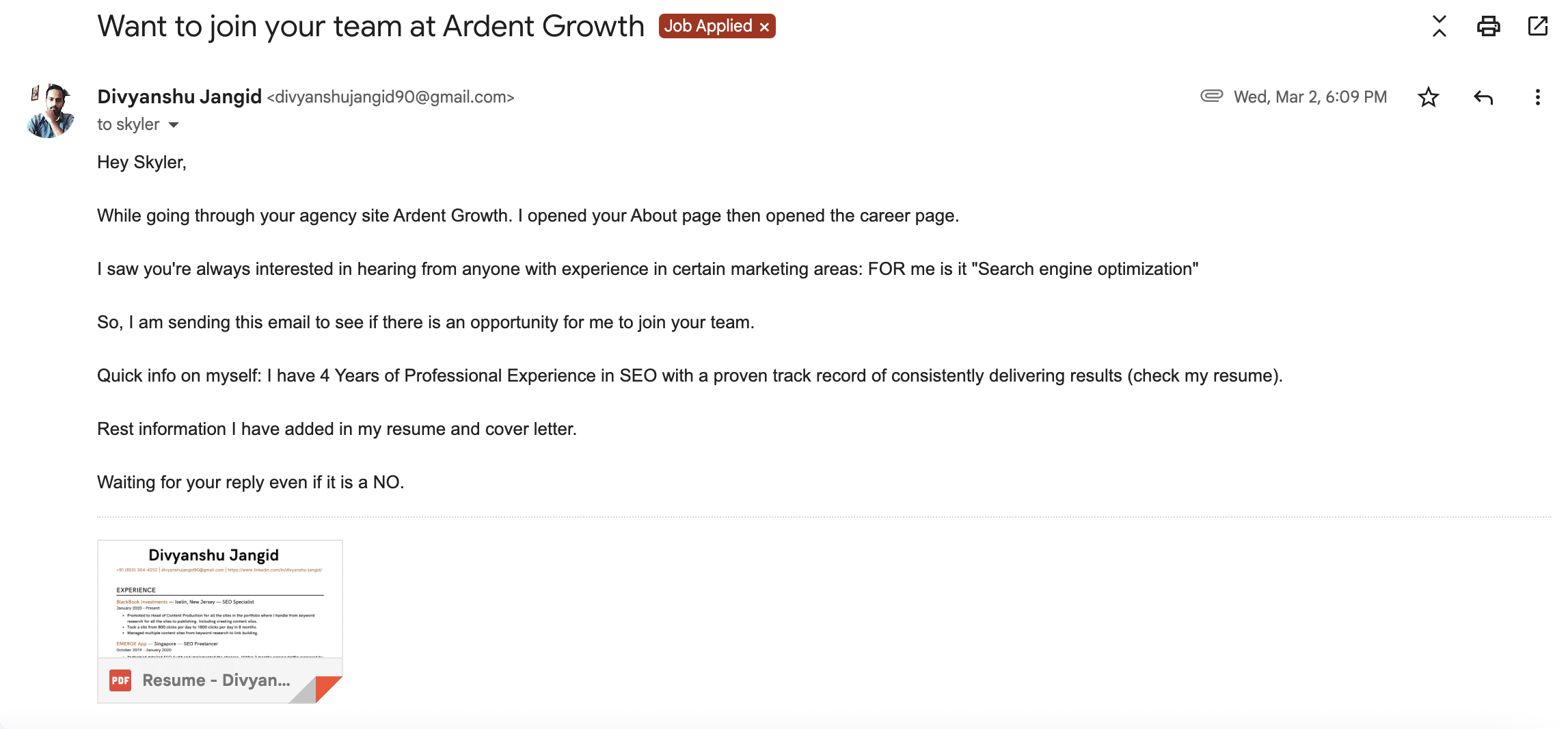 Even if some companies do not have a career page or don't have job openings that match your requirements, you can reach out to the organization's recruiters and talent acquisition specialists to put yourself up for consideration. You can send them your resume and ask them to reach out to you when there are openings in the future. 
3. Social Media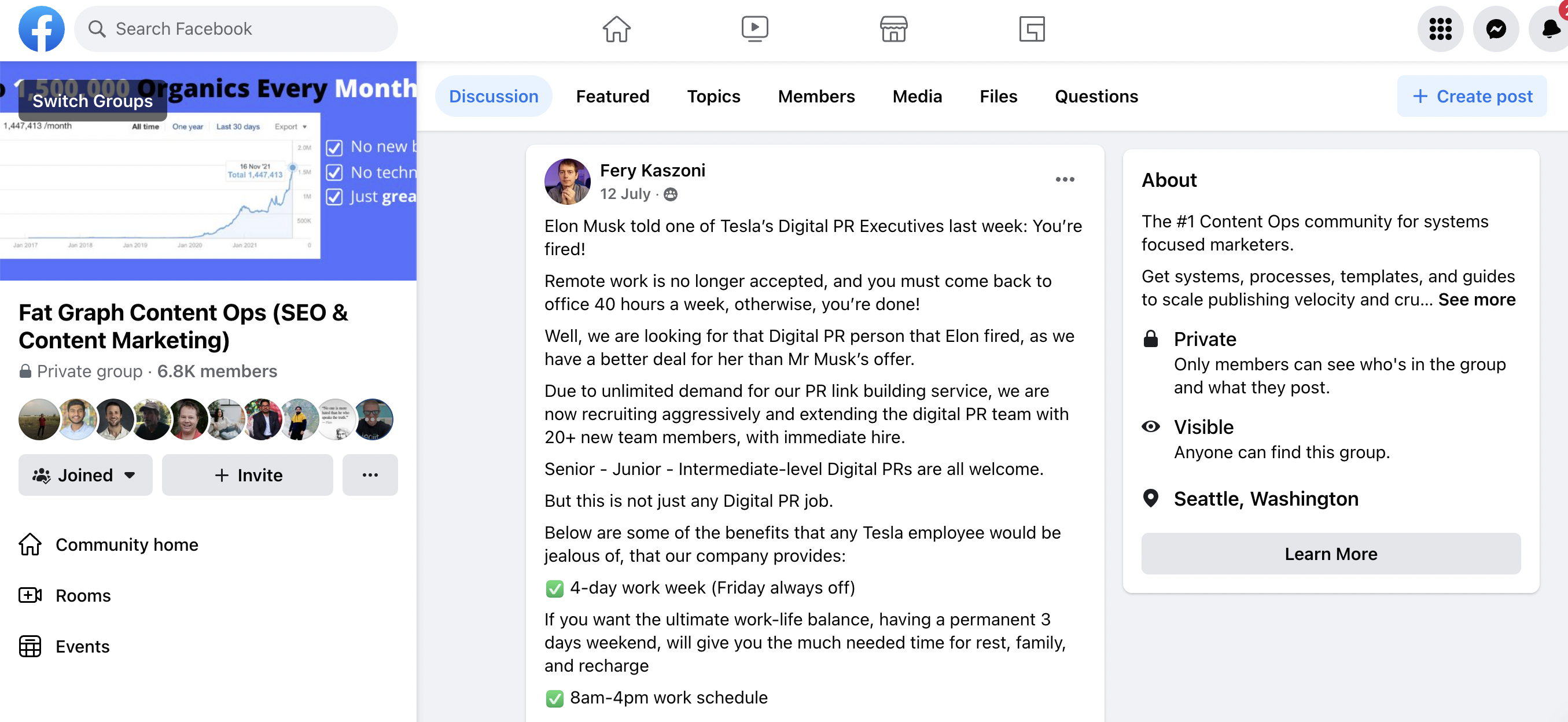 Just like every other discussion in the world, job discussions also happen on social media. Popular social media platforms for professionals like LinkedIn, Meetup, and even Facebook can help you get the word out about your current employment status and availability. 
LinkedIn allows you to have a professional profile that recruiters can find, analyze and then use to reach out to you. It also allows you to search for jobs and apply directly through the platform. 
4. Placement Agencies
When things don't work out even after you put in all you've got, it might be time to ring up the professionals. Placement agencies charge a certain amount and organize interviews for you based on your profile and preferences.
5. Referrals
It is not uncommon for companies to have referral incentives. Many companies give their employees certain benefits if they successfully refer capable candidates for job positions. If you ask your friends in similar fields for referrals, you might end up helping them get those extra benefits. So do not hesitate to ask your peers for a bit of help with the job search.
Top Your Exhaustive Job Search with a Pinch of Confidence and Honesty
Now that you know the necessary steps in the job hunt journey, it is time to garnish your efforts with confidence and honesty. Remember to be honest in all your communications with future employers. Focus on your major strengths, discuss the impact you can make, and ace the screening and selection processes with confidence and style.
All the best! We believe in you.