Bot by bot, we're reimagining the world's best conversations💬 We envision a world of no boring forms. Where conversation and tech bring people together, instead of apart. We see future conversational-driven and it starts with you...👩‍💻 👨‍💻
We ensure a diverse and inclusive workplace where we learn from each other is core to TARS' values. We welcome people of different backgrounds, experiences, abilities and perspectives. We are an equal opportunity employer and an awesome and supportive place to work.
Jobs at Tars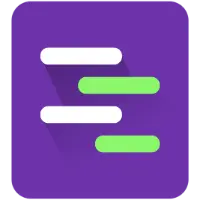 The recruiter has not been active on this job recently. You may apply but please expect a delayed response.
Remote, Bengaluru (Bangalore)
₹9L - ₹16L / yr (ESOP available)
About Tars:

Tars is a Conversational Marketing Platform which enables businesses to increase their conversion rate, generate more qualified leads by using chatbot landing pages and automated customer support. Some of our customers include American Express, Daimler, Vodacom, University of California and they have been using our chatbots for requirements in marketing, customer service, customer onboarding, engagement as well as internal operational aspects.


Till date, our product has enabled over 20,000 creators to build over 35,000 chatbots that have together completed over 50 million conversations.


What's more, we are poised for scale and growth, which is why we need more talent like yourself.


We believe in:

- Building a large profitable business: We envision building a capital-efficient, large, profitable business to achieve our mission. This means less dependence on investors & more ownership with the team. We are one of the few profitable Indian SaaS startups building Value SaaS.
- Employee Wellness <> Customer Success: We give as much importance to each team member's personal & professional success as much as we care about our customer's success. We believe it's all about balance.

The Opportunity:

Tars is looking to hire an Account Executive to close new sales. In this role, your goal is to help:

- Marketers get better ROI in their campaigns
- Help customer support teams deliver a better experience with automation

You will be handed sales qualified leads that are generated through various inbound & outbound channels, and you will be responsible for handling that relationship until they sign a contract. Once they sign a contract, customer success will take over and help them succeed.


Our ideal candidate is confident, can communicate clearly, and has a passion for sales.


Please be aware that the market you will be selling into in this position currently will be the US. So you are expected to work during US EST hours.


Responsibilities:

- KPIs - Number of new deals closed, $ revenue added, opportunity to closed-won conversion rate.
- Follow a solution selling approach to understand the challenges customer is looking to solve and helping them realise why our product is the solution for them.
- Handle product demos for sales qualified leads - Show them how Tars can solve their challenges and achieve their goals. You'll also present pricing, according to their requirements.
- Handle all further conversations from product questions to contract negotiations after an opportunity is created to eventually close the deal and handover to customer success team.
- Prioritize and consistently nurture all the leads in your pipeline with high quality followups.
- You will be supported by the rest of the team whenever you need assistance. Eg: if there are deep technical questions, an engineer can join the call with you. If there are questions about the product roadmap, a product manager will join the call. If you need help with negotiating a contract, the CEO will join the call with you.
- Identify insights and pain points from conversations with prospects, and contribute to the product roadmap by providing active feedback to the product team.

Requirements


Skills & Experience:


- Excellent written and verbal business communication skills.
- Experience in SaaS sales, to the US geography is a bonus.
Ability to learn quickly. Eg: learn the product, learn solution selling methodology, etc.

Personality traits:


- Fun & confident personality. Someone who loves to meet new people and build relationships.
- Pays great attention to detail, loves taking notes and maintains discipline with CRM.
- Highly motivated to work at a scaling startup.

What will a typical quarter look like?


- By the beginning of the quarter we'll come up with the targets for the quarter, in terms of number of new deals closed, and $ revenue added.
- Based on the targets, you will prioritize the right leads to maximize your pipeline and close more revenue.
- You will participate in weekly deal reviews to discuss and get tactical advice to drive closure.
- In the last two weeks of the quarter we'll start working on goals for the next quarter.

What will make you successful in this role?


- First and foremost, you need to be good at building rapport with prospects. Relationship building is very critical to be successful as a salesperson in this market. They need to first trust you before buying anything from you.
- You need to get really good at solution selling. Our product is not a commodity with simple features. You need to be able to connect the customer's needs, don the consultant's hat, and provide the right solution to them. That's half the sale. You need to develop a good enough understanding of the product and the market to be effective at this.
- You need patience but you need to be proactive in nurturing the prospect to succeed in this role.
- You need to be resilient, be ready to face rejections and still keep going. Without an intrinsic motivation to perform well and constantly improve, this is a hard job. It will take time to succeed.
- You need to be disciplined and good at multi tasking. When you have many leads in your pipeline at any time, prioritization & context switching become critical skills. Otherwise, it's easy to get overwhelmed.

How will we set you up for success in this role?

- We will provide you with detailed training to give you a head start. We'll also talk about the competitive landscape, provide you access to hundreds of recorded conversations, and existing marketing materials. Our CRM is a treasure trove :)
- We will provide you an in-depth training into our product along with sandbox access to let you play around. The focus is for you to figure out how each piece helps toward solving the puzzle for customers.
- We'll walk you through our current sales playbook and sales enablement materials. We'll also do a deep dive on competitors and handling other objections, along with role plays to get you prepared.
- During the first 4 weeks, you will be invited to shadow plenty of sales calls just to listen in and understand how we go about sales currently. We believe everybody will learn different things from this process but it has worked very effectively in the past.
- We have a weekly 30 min standup for marketing, SDRs, and AEs to sync up along with the CEO. It ensures we are all aligned and understand the priorities. You will have a quarterly 1:1 review with the CEO to discuss your career goals and overall success, apart from regular mentoring.
- We will provide you access to the best SaaS sales resources and add you to a few SaaS sales communities so you can discuss with other people in similar roles - learn and teach at the same time. We've found that this is the fastest way to improve your skills.
- Most importantly, we will help you setup a one-on-one casual chat with every member of the Tars team so you get to know everyone well.

Why should you join Tars?


SaaS is set to explode in India and Inside Sales is one of the most critical functions for any growing SaaS company. Over the years we have developed some of the best practices in inside sales. In this role, you will get to learn a lot and become a highly skilled salesperson. At the same time, the team is still small enough for you to change how things are done and have an outsized impact.


Benefits

This is what our team members enjoy the most about Tars:

- Freedom & Responsibility: If you are a person who wants to take up challenging work & push your personal boundaries, then this is the right place for you.
- Great Salary & Equity: For our top performers and leaders, we grant stock options. As Tars continues to grow, you'll have a real opportunity to create wealth for yourself and your family. We'll ensure you are financially well-off in the end.
- Transparency: If you ever wanted to know what it's like to be on an entrepreneurial journey, then working with Tars gives you that opportunity to experience it all first hand.
- Remote-work friendly: Allowances to setup workspace at home and recurring allowances to make you happier and more productive.

If all of this sounds exciting to you, join us for an exciting and fulfilling ride at Tars!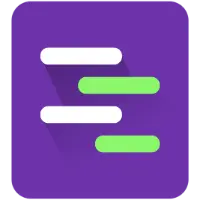 The recruiter has not been active on this job recently. You may apply but please expect a delayed response.
Are you a frontend developer interested in building futuristic interfaces? Do you want to be a pioneer in the conversational interface revolution? Do you enjoy building software which is simple and delightful to use? Are you comfortable working in a small team with a lot of ownership and accountability?

If these questions have got you excited or triggered futuristic images on your head, you could be the one we are seeking.

We are Tars, one of the few bootstrapped and profitable SaaS companies out of India. We help businesses make chatbots with our DIY, no-code chatbot builder. People who use our chatbots get 50%-200% boost in conversion rate. Our Customers are US-based small and mid-market businesses and enterprise companies in India like Bajaj Finserv, Indiamart, Future Group, etc.

We are looking for a senior frontend developer to be part of our team.

Responsibilities:
Design, build and maintain performant web interfaces.
Integrating user-facing elements with server-side logic.
Embrace the engineering best practices.
Produce clean, high-quality code, tests, and documentation.
Engage in code and design reviews with peers and partners.
Define and implement robust architectures to solve business problems.

Opportunities:
Be part of a fast-growing profitable startup.
Be a thought leader in the field of conversation interfaces.
Gain expertise in building interfaces that cater to millions who interact with our bots.
Learn from fellow team members who have achieved success in diverse backgrounds.

Requirements:
3+ years of experience in engineering frontend of web applications.
Knowledge of HTML, CSS, jQuery, and experience with some modern JavaScript framework.
Experience in building front-end web apps from scratch.
Experience in using REST APIs on the frontend.
Excellent understanding of Frontend MVC Framework.
Knowledge/Experience in creating applications using Vue.js.
Knowledge/Experience of state management in Vue.js with Vuex.

Great interpersonal & communication skills to work in a team

Our Technology Stack:
Node.js, Express, MongoDB, AWS, API-Gateway, SQS, S3, jQuery, Backbone.js, etc.

We are working on the truly innovative technology of chatbots and automated conversations. As a company, we believe in creativity, innovation, automation, hard work, efficiency and freedom of thought. If you are excited about the role, apply here and let's talk.
Did not find a job you were looking for?

Search for relevant jobs from 10000+ companies such as Google, Amazon & Uber actively hiring on Cutshort.
Why apply via Cutshort?
Connect with actual hiring teams and get their fast response. No spam.
Find more jobs