Type :
Products & Services
About SenSei Technologies
Sensible solutions may look effortless but it takes passionate experts to define, design and deliver that one solution which increases your productivity; that's where we come in. Our skilled team meticulously implements heavy-engineering underpinnings while abiding by established software development practices to create your application. From conceptualizing your requirements to researching and combining the latest technologies ideal for your essentials and beyond, our unique methods apply software architectural principles to build user friendly solutions that spell simplicity. We are an IT consulting and development company with a passion for creating innovative technology solutions. Our technology areas include the Web, Mobile devices, Tablets and the Cloud.
Our industry knowledge spans Financial Services, Healthcare, Supply chain management and Manufacturing. We also offer Architecture and Technology consulting services, Solution Design and Development.
Why Explore a Career at SenSei Technologies
Prospective candidates will get an opportunity to work with the latest technologies - Java, Angular, Spring Boot, Hibernate, Cloud. Android Apps
Being a small company, one can experience all dimensions of project and product lifecycle - requirements, architecture, design, client interaction, deployment, go live, configuration management, project management.
It is an open work culture where ownership and pro-activeness are encouraged
Being in centre of Bangalore close to Metro, commute time is minimal
SenSei Technologies Interview Process
Aptitute Test for Freshers followed by one or two rounds of technical Interview
Benefits at SenSei Technologies
Medical Insurance, Open work culture, Flexible timings
Jobs at SenSei Technologies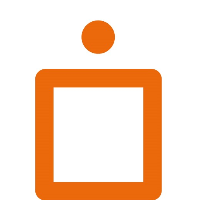 Posted by Akshatha Praveen

The recruiter has not been active on this job recently. You may apply but please expect a delayed response.
Responsibilities:
    Document and test new software applications
    Develop applications (requirements analysis and design, following a software development methodology like Agile
    Understand the overall concept of the company, including the brand, customer, product goals, and all other aspects of service.
    Rotates through our divisions of responsibility and provides ideas to grow and improve the business.

 Qualifications / Skills:
    Verbal communication|Organization Motto| Professionalism|Customer focus| Confidentiality
    Experience programming in C/C++/Java/kotlin/python/android/angular
Did not find a job you were looking for?

Search for relevant jobs from 10000+ companies such as Google, Amazon & Uber actively hiring on Cutshort.
Want to work at SenSei Technologies?
Why apply via Cutshort?
Connect with actual hiring teams and get their fast response. No spam.
Find more jobs