Type :
Products & Services
Offiso India is a distribution company headquartered at Pune, formed with an intention to solve the recurring industry problems of having multiple suppliers in admin services and emerge as a single supplier offering various brands for all the corporate offices across pan India.

Shivanand Bukkigar
Jobs at Offiso india Distribution Pvt Ltd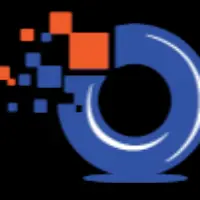 at

Offiso india Distribution Pvt Ltd
Posted by Shivanand Bukkigar

The recruiter has not been active on this job recently. You may apply but please expect a delayed response.
Roles & Responsibilities
Acquire targeted business clients by actively optimizing pipelines and sourcing new leads by a daily cold call on the field until they are engaged.
Maintain relationships with prospective, new & existing clients to add on new services and increase the business revenue.
Achieve forecasted sales goals. 
Manage the sales funnel and source leads and take daily follow-up with them for acquisition
Plan and execute sales activities that will ensure sales growth objectives.
Be able to properly demonstrate product presentation and benefits of Company instrumentation to customers.
Set demo session with the potential customer to convert 
Meet customer requirements (responsive, schedule conscious, etc) and maintain a relationship
Provide forecasts, reports, marketing intelligence, and competitor information to build strategies & increase business revenues.
Attend and represent the Company at local and national exhibitions and meetings.
On-board customers and keep the communication alive to build high CSAT scores.
Handle after-sales services & queries of the client.
Did not find a job you were looking for?

Search for relevant jobs from 10000+ companies such as Google, Amazon & Uber actively hiring on Cutshort.
Want to work at Offiso india Distribution Pvt Ltd?
Why apply via Cutshort?
Connect with actual hiring teams and get their fast response. No spam.
Find more jobs