Kool Stories Ltd., shares your passions and expands your knowledge with like-minded people worldwide. Start digital learning and skill sharing today!

Seema Bisht
Jobs at Kool Group Ltd.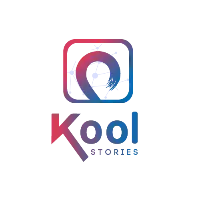 The recruiter has not been active on this job recently. You may apply but please expect a delayed response.
Job description
Responsibilities and Duties:
· Use a variety of languages in order to create user-friendly web pages
· Define visual interfaces that adhere to and extend wireframes and specifications
· Build, maintain and improve company and client websites
· Work in a creative environment with a team of other professionals
· Optimize web applications for maximum speed, usability, and accessibility
· Actively seek to understand business requirements to develop solutions
· Keep up to date on the latest and emerging technologies as it relates to the position
· Use strong problem-solving skills with the drive to find solutions prior to escalation
Desired Candidate Profile
· At least 4-7 years of experience as a Web Developer
· Proficiency with HTML5, CSS3, Sass or LESS, Bootstrap 4, jQuery, JavaScript.
· Translate UI/UX design to actual code
· Person have basic knowledge of Adobe Photoshop.
· Person should be in good practices to develop clean, short and optimized html/css code.
· Basic Knowledge of Backend framework (Laravel, Codeigniter, etc) to work on view part
· Understanding of version control (GitHub, bitbucket, SVN)
· Proficient in Optimize Website for maximum speed and scalability
· Person should have expert in Responsive website designing.
· Must have expertise to make SEO compatible html codes.
· Strong critical thinking, troubleshooting and problem-solving skills
· Sense of ownership and pride in your performance and its impact on success
· A positive and friendly attitude
· Good time-management skills
· Great interpersonal and communication skills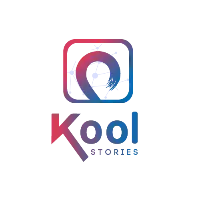 The recruiter has not been active on this job recently. You may apply but please expect a delayed response.
Job Brief
We are looking for a Sr. Android developer with 6+ years of experience who will be responsible for the development and maintenance of applications aimed at a vast number of diverse Android devices. Your primary focus will be the development of Android applications and their integration with back-end services. You will be working alongside other engineers and developers working on different layers of the infrastructure. Therefore, commitment to collaborative problem solving, sophisticated design, and creating quality products is essential.
Main Responsibilities of an Android Developer
Your responsibilities will include:
Writing clean and efficient codes for Android applications.

Monitoring the performance of live apps and work on optimizing them at the code level.

Identifying and resolving bottlenecks, rectifying bugs, and enhancing application performance.

Performing unit and instrumentation tests on code.

Collaborating with cross-functional teams to define and design new features.

Staying up to date with new mobile technology trends, applications, and protocols.
Key Requirements
Degree in Computer Science, Engineering, or equivalent field.

You have prior experience as an Android Developer using Kotlin, Java, and Android SDK and Android NDK will be a plus but not compulsory.

The candidate should have experience in publishing applications on the Google Play store.

Proven work experience in design patterns mobile architecture using frameworks such as MVVM/MVC/MVP.

Familiarity with RESTful APIs to effectively integrate Android applications.

Proficient understanding of code versioning tools such as Git.

Familiarity with various testing tools.
Your passion and interest in your work is the key to success for you, so if you are looking for your dream place where you can show up and enjoy your work then we could be the right match for each other, so let's connect to be the part of the amazing journey to do something innovative.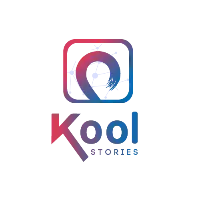 The recruiter has not been active on this job recently. You may apply but please expect a delayed response.
Skills required:
PHP 7.x, MySQL 5.x

Must have experience of 5+ years with core OOP

Must have experience in MVC framework Laravel ( Must ) , CakePHP (2/3), CodeIgnitor, deep understanding of MVC architectures etc.

jQuery, BootStrap, JavaScript, CSS3, HTML5, AngularJS.

Must have Version Control knowledge of Git (preferred), SVN.

Must have experience in REST, SOAP API creation and integration for mobile applications.

Must be good in scalable programmng and coding PSR standards.
Responsibilities:
Ability to handle work independently.

Ability to work with large database, can create database and optimize.

Able to communicate easily with iOS and Andriod teams.

Can solve technical issues and have strong debugging skill.

Ability to build strong architecture and analytical skills.

Know SDLC and Agile development methodology.

Can use latest collaboration tools like Jira, BitBucket, Confluence.

Must have developed on SaaS base web applications and enterprise applications.

Must be knowing about current technology trends.
Did not find a job you were looking for?

Search for relevant jobs from 10000+ companies such as Google, Amazon & Uber actively hiring on Cutshort.
Want to work at Kool Group Ltd.?
Why apply via Cutshort?
Connect with actual hiring teams and get their fast response. No spam.
Find more jobs