Foresta Organics health supplements are made with natural ingredients & ayurvedic extracts. Completely Preservative-Free. Shop from a wide range of Ayush & Non-GMO Certified products to boost your immunity naturally.
Chirag Bansal
Jobs at Foresta Organics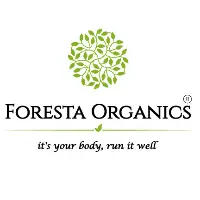 The recruiter has not been active on this job recently. You may apply but please expect a delayed response.
Social Media Marketing (SMM)
+1 more
Love working with influencers and using social media?
We are seeking a digitally savvy, experienced marketing mind to develop and execute our influencer marketing strategies and creative social media campaigns.
The intern is responsible for planning social media calendars, collaborating with in-house designers to create social media posts, assisting the social media team with brainstorming campaigns, monitoring and posting on blogs and social networks, engaging in online forums, participating in online outreach and promotion, optimizing our website, and conducting keyword analysis. Those looking to gain valuable online media experience with an established organization are encouraged to apply.
Interest and passion for Health, Wellness & Fitness industry is a must!
Did not find a job you were looking for?

Search for relevant jobs from 10000+ companies such as Google, Amazon & Uber actively hiring on Cutshort.
Want to work at Foresta Organics?
Why apply via Cutshort?
Connect with actual hiring teams and get their fast response. No spam.
Find more jobs