ConvertCart helps 200+ online businesses across the world achieve sustainable bottom line-scale quickly by leveraging bleeding-edge technology and user experience strategy consulting.

With brands like Everlast, USA Hockey, Squatty Potty, Legrand, American Heart Assn, etc. placing their trust in us, we're setting benchmarks across 31 different industries, one client, at a time.

ConvertCart is built on the belief that the success of a company is rooted in the strength of its team so we're a collaborative and inclusive environment that encourages people to stand out with each person owning their piece of the company with unrivaled dedication, creativity, and tenacity.
Jobs at ConvertCart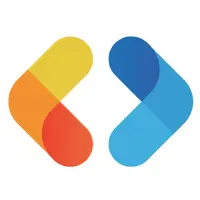 The recruiter has not been active on this job recently. You may apply but please expect a delayed response.
An average eCommerce website in the US converts a mere 2% - 3% of the total traffic that comes in. ConvertCart helps eCommerce businesses make sure they make the most of the traffic that comes to their website. We have the industry's most elaborate 'Conversion Rate Optimization' product suit that helps improve traffic conversions drastically. With over 15 major eCommerce players working with us already we are looking to rapidly accelerate out customer acquisition. Are you competitive and self motivated? Do you want to join an early stage high growth start-up and chart your growth with it? Do you have prior experience and a keen interest in Sales? Awesome. We want to talk to you. With us you will: 1. Play a key role in acquiring the right set of eCommerce business clients from various industries. 2. Collaborate to create awesome sales content and help set up initial sales processes. 3. Execute high volume sales activities defined by a process - qualifying, prospecting, approaching, giving elaborate demos and closing prospects. 4. Meeting or exceeding assigned cycle wise sales quota. You must have: 1. Track record of high achievement 2. Excellent written and verbal communication skills 3. Previous successful sales experience and a strong interest in a sales career 4. The ability and desire to work in a fast-paced challenging environment 5. The desire to meet and exceed measurable performance goals 6. Naturally curious and passionate 7. The technical aptitude to master our sales tools 8. A keenly developed competitive nature 9. A highly self-driven sense of motivation 10. The ability to deal with objections 11. A fanatical attention to detail. You should have: 1. Relevant bachelor's or master's degree 2. Previous Inside Sales experience where you demonstrated the ability to meet or exceed sales quotas. Compensation – This position involves a base salary and very attractive incentives. You will be trained on product and industry knowledge and will be expected to contribute with your knowledge to increase overall team competency levels. This is an early stage start-up that has aggressive targets and high short term growth is guaranteed for individuals who demonstrate outstanding performance.
Did not find a job you were looking for?

Search for relevant jobs from 10000+ companies such as Google, Amazon & Uber actively hiring on Cutshort.
Want to work at ConvertCart?
Why apply via Cutshort?
Connect with actual hiring teams and get their fast response. No spam.
Find more jobs