Type :
Products & Services
CloudZies helps Business, Brands, Start-ups or Enterprises to frow their target audience with India's first Artificial Intelligence based Digital Marketing.

Farhan Ansari
Jobs at Cloudzies Analytics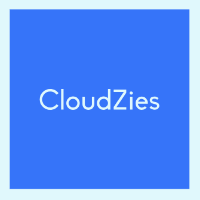 The recruiter has not been active on this job recently. You may apply but please expect a delayed response.
Remote, Pune, Bengaluru (Bangalore)
About CloudZies: CloudZies is a Digital Marketing management consulting firm that solves old problems with leading-edge AI based analytics. We build upon Business Intelligence applications with our specialties in Artificial Intelligence (AI) and Machine Learning (ML). We work to integrate AI and ML solutions into your existing business processes to improve decision making and ROI. In addition, CloudZies offers a full suite of free eCommerce capabilities from cloud-based solutions to app development for predictive model deployment. CloudZies also provides User Experience Research with Advance data training. We enable businesses to create and improve their products and services by providing them with user insights. These insights help identify user needs, environment, challenges, and opportunities. We increase our client's understanding of what will make a great product or service for various users in various markets. Each market has its own constraints that need to be identified. We work towards making designs that remove these ​barriers​ ​​and​ ​create​ ​a​ ​product​ ​that​ ​people​ ​love​ ​and​ ​trust. Also, we help our client to grow in there area, We have data that they can feed and make their service more reliable. We will be taking care of everything including feedback from their customers. We Build AI based tomorrow for growing the small Business into Enterprise. BASIC QUALIFICATIONS • Bachelor's degree in Computer Science or related field • Equivalent experience to a Bachelor's degree based on 3 years of work experience for every 1 year of education • 2+ years of professional experience in software development • Computer Science fundamentals in object-oriented design • Computer Science fundamentals in data structures • Computer Science fundamentals in algorithm design, problem-solving, and complexity analysis • Proficiency in, at least, one modern programming language such as NodeJS, ReactJS, JavaScript or Python, Django • Building encrypted API on top of the network layer, And MongoDB as backend. PREFERRED QUALIFICATIONS · Experience building complex software systems that have been successfully delivered to customers · AWS/Azure is plus to have · Knowledge of professional software engineering practices & best practices for the full software development life cycle, including coding standards, code reviews, source control management, build processes, testing, and operations · Ability to take a project from scoping requirements through actual launch of the project · Experience in communicating with users, other technical teams, and management to collect requirements, describe software product features, and technical designs. · Experience improving web latency in complex large scale deployments. · Experience in databases, analytics, big data systems or business intelligence products · Experience mentoring and training other engineers or Visit
https://cloudzies.com/careers
Did not find a job you were looking for?

Search for relevant jobs from 10000+ companies such as Google, Amazon & Uber actively hiring on Cutshort.
Want to work at Cloudzies Analytics?
Why apply via Cutshort?
Connect with actual hiring teams and get their fast response. No spam.
Find more jobs