Type :
Products & Services
Software & service provider.
We are here to help you to make your business successful. We are experts to make Web and Mobile applications.
We also do collaborate partnerships with worldwide companies.
Our Vision: Become a part of our nature where we give and provide the best and accurate services.
Our Mission: Create a nature & culture where people can expect their products & services seamlessly with accuracy.
We Believe on:
Responsibility
Quality
People Satisfaction
Creation & Innovation
Accuracy
Commitment
Our Services are:
✔Web Development
✔Web Design
✔API Development
✔REST Full API development
✔Laravel Services
✔Codeigniter Services
✔VueJs Services
✔ReactJs Services
✔Angular Services
✔NodeJs services
✔Full-stack Development
✔Mobile Application Development
We work on trust, give outcomes and satisfaction on time.
Let's Join Us, We are most welcome to you with your curiosity.
Jobs at Bytefum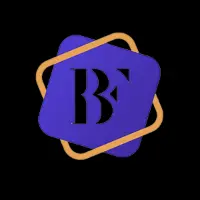 The recruiter has not been active on this job recently. You may apply but please expect a delayed response.
User Interface (UI) Design
User Experience (UX) Design
+5 more
Experience: 0 to 2 years
Job type: Full-time
Location: Surat
Required Skills
Candidate should have worked in Photoshop/illustrator, Adobe XD, and Figma.
Knowledge of Wireframing & Prototyping, Graphic Designing, and Video Editing will be an add-on.
Responsibilities
Responsible for the whole end-to-end design process.
Should have a thorough knowledge of UI/UX and Graphics design.
Maintain design standards of Web and Mobile layouts.
To work on Photoshop, Figma, ADOBE XD, and all trending tools of designing.
Responsible for logo design, wireframing, Digital Marketing, and Sales Graphics designing, Web & Mobile Apps de,sign and other Company designing tasks.
Team coordination to lift the team, train the team to get the best design practices, and bring innovation and creativity.
Study the latest design trends, upgrade one,self and incorporate the same in the designs.
Gather the client requirements and work on the expected client output in collaboration with managers and developers.
Prepare and present rough drafts to internal team members to get the best design output.
Adhere to style standards on fonts, colors, and ima as per the requirements.
Conduct layout adjustments based on user feedback.
Study clients' choices, provide accurate vers,ions and meet the deadlines with the best designs.
We Offer
5 Days Working.
Competitive Salary.
Work-From-Beach, Work-From-Mountain with Air Fare and Stay
Knowledge-Based Hierarchy
Trending Technology Development
Career Development Programs.
Note:
Send Your Resume Gmail: abhidayani01g_mail.com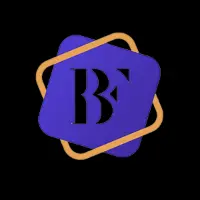 The recruiter has not been active on this job recently. You may apply but please expect a delayed response.
Model-View-View-Model (MVVM)
+7 more
We are looking for a 6 month - 2 years experienced Android Developer to produce design, develop and test scalable Android apps. The candidate would be responsible for the handling application throughout its life cycle.


Responsibilities

Architect, Design, Develop, Test and Deploy robust products that are fast, scalable and highly responsive
Ensure the best possible performance, quality, and responsiveness of the application
Maintain high coding standards and cross-functional interaction within the team
Identify and correct bottlenecks and fix bugs
Help maintain code quality, organization, and automatization
Staying up to date with new mobile technology trends, applications, and protocols
Monitoring the performance of live apps and working on optimizing them at the code level
Unit-testing code for robustness, including edge cases, usability, and general reliability
Ability to quickly build proofs-of-concept with production-level standards

Qualifications

2+ years of technical experience with Native Android app development
Proficiency with Android Studio, App Debugging, Android SDK, MVP/MVVM architecture
Excellent knowledge of Java programming language, OOPS concepts & design patterns.
Ensure the best possible performance, quality, and responsiveness of the application.
Strong knowledge of Android UI design principles, patterns, and best practices.
Experience with offline storage, threading, and performance tuning.
Familiarity with cloud message APIs and push notifications
Proficient understanding of code versioning tools, such as Git & Bitbucket.
Good knowledge of RESTful APIs to connect Android applications to back-end services.
Fixing known bugs in existing Android apps, refactoring legacy code and adding new features
Working with external software libraries and APIs
Working with designers to turn design templates into working apps
Experience in Google Play Store deployment
Bachelor's Degree in Computer science or a related field
Excellent problem-solving and grasping skills
Independent contributor
Effective communication skills

Note: Share Resume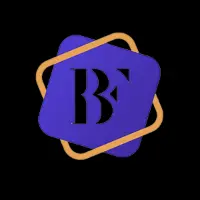 The recruiter has not been active on this job recently. You may apply but please expect a delayed response.
₹1L - ₹10L / yr (ESOP available)
Hello Gyus, 

Please Send Your Resume.


👉 ByteFum is not just another web development company, but it is an institution for global businesses to get the technical solution of complex business problems and needs. we have remarkably touched every segment of the web & mobile development industry.
👉 We are a digital agency with a team of passionate individuals.
👉 Our expertise and commitment to excellence means that we continue to exceed clients' expectations.
👉 We work professionally with accuracy and try to give our best support to them.
👉 Know us better by knowing more about our Vision & Mission and the Core Values that we believe in.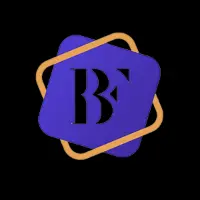 The recruiter has not been active on this job recently. You may apply but please expect a delayed response.
Hi
Have a willing attitude ready to take on new challenges.
Lead the entire web application development life cycle right from the concept stage to delivery and post-launch support.
Ensure HTML, CSS, and shared JavaScript is valid and consistent across applications.
Strong time management, listening, and communication skills.
Experience with and a strong understanding of mobile web development.
Convey effectively all task progress, evaluations, suggestions, and schedules along with technical and process issues.
Creating database schemas that represent and support business processes.
Utilize backend data services and contribute to increasing existing data services API.
Previous working experience as a PHP / Laravel / Shopware 6 developer.
In-depth knowledge of object-oriented PHP.
Basic Linux experience (command-line tools).
MySQL profiling and query optimization.
Creative and efficient problem solver.
Technical Skills:- HTML, CSS, JavaScript, JQuery, Core PHP, MySql, Laravel, Symfony, Shopware 6.
Ubuntu system knowledge is required.
Did not find a job you were looking for?

Search for relevant jobs from 10000+ companies such as Google, Amazon & Uber actively hiring on Cutshort.
Why apply via Cutshort?
Connect with actual hiring teams and get their fast response. No spam.
Find more jobs