Jobs at BotCart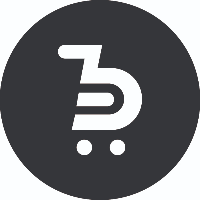 The recruiter has not been active on this job recently. You may apply but please expect a delayed response.
User Interface (UI) Design
User Experience (UX) Design
Responsibilities:
• Gather and evaluate user requirements in collaboration with product managers and engineers.
• Illustrate design ideas using boards, process flows, user flows, sitemaps, etc.
• Design GUI elements like menus, tabs, widgets, page navigation buttons, etc.
• Develop UI mockups and prototypes that clearly illustrate how sites, app function and look like.
• Create original graphic designs (Images, sketches, etc.)
• Identify and troubleshoot UX problems
• Prepare and present rough drafts to internal teams and key stakeholders.
Requirements:
• Proven work and portfolio of design projects
• Up-to-date knowledge of wireframe tools, design software, and design trends.
• Team-spirit; good communication skills to collaborate with various clients, stakeholders.
• Good time-management skills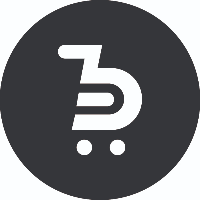 The recruiter has not been active on this job recently. You may apply but please expect a delayed response.
This is a temporary full time/freelancer role.
Requirements: 


- Write well designed, testable code in popular Javascript frameworks like React, Angular etc. and Ruby/Ruby on Rails.
- A good exposure to both SQL and NoSQL database architectures.
- Ability to write well documented and testable scripts to automate some processes, preferably using Javascript and/or Ruby.
- A strong problem solving mindset.
- Excellent oral and written communication skills.
- Ability to work collaboratively in teams, with a self-starting, entrepreneurial and ownership mindset.
- Experience working on Open Source projects is a big plus
Responsibilities:               
- You will be responsible to work on key issues for one of our dashboard platforms, and collaborate with other developers and the product team to drive the product development forward.
- You will be expected to take ownership of the work you do, and the dashboard platform that you will be working on.
- You will be also responsible to train future developers on the platform you'll be working on, once they join your team.
- At times you will be required to communicate and collaborate with our dashboard implementation partners on a technical front, to discuss roadblocks, potential future roadmaps and improvements, along with our engineering and product teams.
- You will be required to attend weekly cadences with the team to discuss updates and future goals, brainstorm on some problems and give key updates on deliverables on behalf of the team you'll be working with.
Did not find a job you were looking for?

Search for relevant jobs from 10000+ companies such as Google, Amazon & Uber actively hiring on Cutshort.
Why apply via Cutshort?
Connect with actual hiring teams and get their fast response. No spam.
Find more jobs