Type :
Products & Services
Building Tools is our DNA. We always aim for solving a problem by inventing a tool to solve a thousand times over and over.
We are micro pessimists, but macro optimists. Furthermore, we care about being right, and it frequently takes reasoning from first principles to get there.
We are a group of experts in computer vision and robotics working to provide human-like robots and drones for Autonomous inspections in the field of oil & gas, warehouses, construction, bridge, and dam inspections.
If you are already thinking that is who I am/We are. Join us without any delay.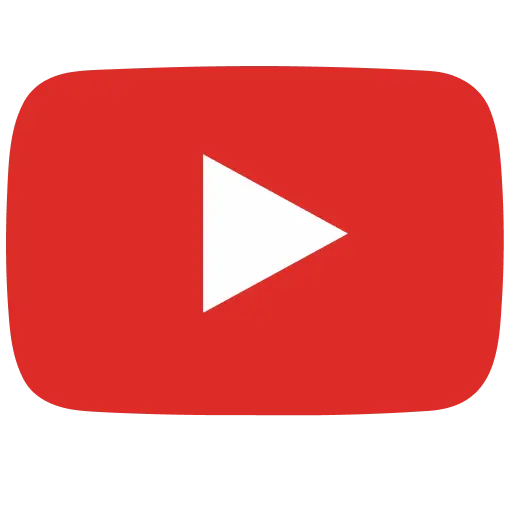 Jobs at VECROS TECHNOLOGIES PRIVATE LIMITED
at

VECROS TECHNOLOGIES PRIVATE LIMITED

The recruiter has not been active on this job recently. You may apply but please expect a delayed response.
Delhi, Gurugram, Noida, Ghaziabad, Faridabad
₹4L - ₹6L / yr (ESOP available)
Drone Application Development

Software development for video streaming solutions. The position is for a developer role who will translate functionality building blocks and components into to software code, integrate the functional components in the architectural framework. The position will be responsible for complete software development including requirements analysis, design, implementation, unit test, integration. Expert in C++, C#, Network protocols like TCP/UDP, design patterns and principles. Hands on with network protocols in C#. Understand cloud technology.

Strong debugging skills. Video streaming hands is preferred. Video Management solutions (VMS) hands on is big plus. It requires closely working with SMEs/ domain experts. Responsible for algorithm development, programming, unit testing, implementation, documentation, maintenance and support of systems software's in adherence with Industry standards, processes and best practices. Develop high quality, secure, scalable software solutions based on technical requirements specifications and design artifacts within expected time and budget. Assist team members in the development of applications, components, system to system interfaces and complete software solutions. Collaborate with cross-functional teams to determine functional and non-functional requirements for new software or applications Collaborate with SMEs, domain experts, quality assurance and end users to produce cutting-edge robust software solutions Develop product specifications with attention to safety criticality, robustness & reliability, extendibility & flexibility Evaluate existing software solutions to identify areas for improvement, modularization Design and documentation of evolving architecture in terms of UML diagrams, architectural diagrams, state-machines, flow-charts etc. Code implementation, debugging and unit testing

Work with project team to meet scheduled due dates, while maintaining the software quality. Assistance in testing activities as per standard V&V practices and Quality Assurance Maintain thorough documentation of software artefacts as per software development guidelines for moderately-complex projects. Actively look for opportunities to enhance standards and improve process efficiency.

Skills

Minimum 5+ years of proven experience as software engineer.
Strong in Network protocols, OOPS concepts and data structures.
Familiarity with application software development as well as embedded software development
Experience in software development and coding in various languages (C, C++, C#)
Excellent knowledge of software and application design, architectural styles and design patterns, architecture tradeoff analysis
Proficient understanding of any one of code versioning tools (Git, SVN, and Mercurial)
Familiarity with formal change control and support processes (JIRA, BitBucket, Scrum etc.)
Understanding of V&V approaches and software quality assurance principles
Experience with service-oriented architecture (SOA), and cloud technologies would be an added advantage
A technical mindset with great attention to details, innovation
Good analytical, communication and presentation skills
Key Shared Accountabilities

Customers: Competence to build and effectively manage interpersonal relationships at all levels with different clients and vendors.

Business Team: Work Closely with business team to understand the needs and deliver by maintaining harmonious relationship.

Desired Behavioural Values

Commitment to common purpose and goals
Seating respect on the table
Displaying Integrity and Ethic
Taking initiative and ownership
Being passionate about making a difference
Constant networking with thought leaders, analyst & special interest groups.
Collaborate with SMEs, domain experts and quality assurance to produce cutting-edge robust software solutions.
Dreamer, Creative, Passionate & self-motivated & self-starter
Actively listen to others and demonstrate understanding of other points of view.
Showcase likeliness to adjust to changing conditions or priorities.
Take the initiative to identify, work on problems proactively and lead by example.
Consistently provide ideas, opinions, or information in a professional way.
Understand IP & trademark policies and actively promote safe practices in projects.
at

VECROS TECHNOLOGIES PRIVATE LIMITED

The recruiter has not been active on this job recently. You may apply but please expect a delayed response.
Delhi, Gurugram, Noida, Ghaziabad, Faridabad
₹4.5L - ₹8L / yr (ESOP available)
You would be part of:
Designing/Improvement of new/existing architectures of distributed computing with subcomponents of Unmanned Aerial Systems (UAS).
Working/Researching with industrial state of the art sensor systems and modules, and developing drivers (HAL or wrapper) and applications around their usage.
Design and implementation of communication protocols between different subcomponents of UAS for distributed computing.
Writing Applications and Drivers from the scratch for (embedded)linux based systems.
Scripting and automations around work flows of UAS usage.
Working with existing sophisticated software stacks of subcomponents of UASs.
Working closely with electronics, design and systems teams for architecture development and deployment.
Working closely with Flight Controller engineers to do collaborative development of UAVs.
We expect you to be:
Experienced in hands-on development of complex embedded systems involving multiple microcontrollers or SoCs.
Very good in analytical abilities to be able to do core research and development activities.
Able to write low level drivers (wrapper or core) from the scratch.
Very comfortable reading and understanding datasheets and reference manuals of microcontrollers, peripherals, sensors etc.
Able to understand existing complex embedded software stack written in C/C++.
Solid in C.
Good in C++.
Comfortable with using hardware debuggers.
Having Hands-On experience with RTOS concepts like scheduling, threads synchronicity , race conditions etc.
Having Solid understanding of interrupt mechanisms.
Experienced in working with different hardware protocols like SPI, I2C, UART, PWM, CAN, USB etc.
Having Solid understanding of interrupts architecture of ARM based microcontrollers like STM32, LPC etc.
Having Good understanding of the concept of bootloaders.
Able to multitask.
A self-motivated and motivating personality who can work well independently as well as part of a team
Having good interpersonal and soft skills who can adapt to the work environment while manifesting a good positive attitude
You are awesome if you are:
Experienced in Linux Device Driver development.
Having good exposure of working on and understanding of any sensor modules like GPS, LIDAR etc.
Experienced in data filtering techniques (Example: Kalman filter)
at

VECROS TECHNOLOGIES PRIVATE LIMITED

The recruiter has not been active on this job recently. You may apply but please expect a delayed response.
Delhi, Gurugram, Noida, Ghaziabad, Faridabad
₹5L - ₹8L / yr (ESOP available)
Requirements:
Bachelor's or master's degree in computer science or equivalent work experience.
A solid understanding of the full web technology stack and experience in developing web applications
Strong experience with React JS framework for building visually appealing interfaces and back end frameworks like Django
Knowledge of multiple front-end languages and libraries (e.g. HTML/ CSS, JavaScript, XML, jQuery)
Good knowledge of object-oriented programming and data structures in Python
Experience with NoSQL databases, web server technologies, designing, and developing APIs.
Strong knowledge and work experience in AWS cloud services
Proficiency with Git, CI/CD pipelines.
Knowledge in Agile/Scrum processes.
Experience in Docker container usage.
Roles and responsibilities:
Develop sophisticated web applications for drone control, data management, security, and data protection.
Build scalable features using advanced framework concepts such as Microservices, Queues, Jobs, Events, Task Scheduling, etc.
Integrate with Third-Party APIs/services
Use theoretical knowledge and/or work experience to find innovative solutions to the problems at hand.
Collaborate with team members to ideate solutions.
Troubleshoot, debug, and upgrade existing software.
Passionate to learn and adapt in a start-up environment.
Perks:
Hands-on experience with state of the art facilities we use for robot development.
Opportunity to work with industry experts and researchers in the field of AI, Computer Vision, and Machine Learning.
Competitive salary.
Stock options.
Opportunity to be an early part of the team and grow with the startup.
Freedom of working schedule.
Opportunity to kickstart and lead your own projects.
Did not find a job you were looking for?

Search for relevant jobs from 10000+ companies such as Google, Amazon & Uber actively hiring on Cutshort.
Want to work at VECROS TECHNOLOGIES PRIVATE LIMITED?
Why apply via Cutshort?
Connect with actual hiring teams and get their fast response. No spam.
Find more jobs