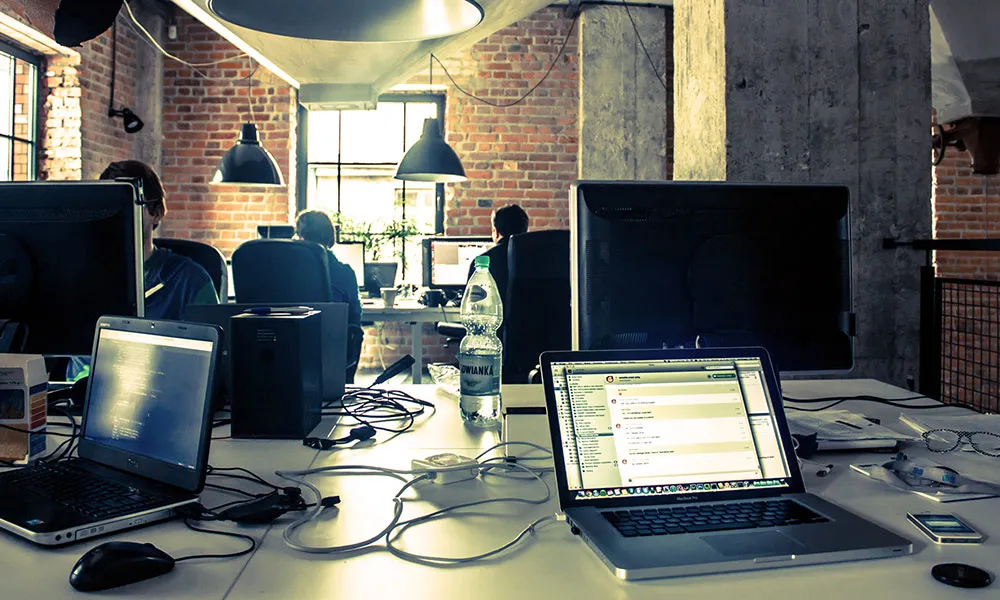 SangatHR
Jobs at SangatHR via
SangatHR
by Valli Subramaniam
JD for .Net:
• Strong knowledge on C#, Asp.Net Web forms and Web API
• Experience with Bootstrap, jQuery and Responsive web designing
• Experience with SQL server, Stored Procedure and performance tuning
• Excellent Problem solving, communication and Debugging skills
• Ability to learn and work on new technology in a short span of time
• Extensive experience with Object- Oriented Programming and Design patterns.
• Knowledge on .NET Core, Elastic Search, Knockout JS, Windows services are added advantage. at

Company founded by ex Samsung management professionals
via
SangatHR
by Valli Subramaniam

The recruiter has not been active on this job recently. You may apply but please expect a delayed response.
Key Responsibilities:
1. Design and Development: Lead the design and development of web
applications using Python and Flask, ensuring code quality, scalability, and
performance.
2. Architecture: Collaborate with the architecture team to design and implement
robust, maintainable, and scalable software solutions.
3. API Development: Develop RESTful APIs using Flask to support front-end
applications and external integrations.
4. Database Management: Design and optimize database schemas, write efficient
SQL queries, and work with databases like PostgreSQL, MySQL, or NoSQL
solutions.
5. Testing and Debugging: Write unit tests and perform code reviews to maintain
code quality. Debug and resolve complex issues as they arise.
6. Security: Implement security best practices, including data encryption,
authentication, and authorization mechanisms.
7. Performance Optimization: Identify and address performance bottlenecks in
the application, making improvements for speed and efficiency.
8. Documentation: Maintain clear and comprehensive documentation for code,
APIs, and development processes.
9. Collaboration: Collaborate with cross-functional teams, including front-end
developers, product managers, and QA engineers, to deliver high-quality
software.
10. Mentorship: Provide guidance and mentorship to junior developers, sharing your
knowledge and best practices.
Qualifications:
Bachelor's or Master's degree in Computer Science, Engineering, or a related
field.
Proven experience (4-5 years) as a Python developer, with a strong emphasis on
Flask.
Solid understanding of web development principles, RESTful APIs, and best
practices.
Proficiency in database design and SQL, as well as experience with database
systems like PostgreSQL or MySQL.
Familiarity with front-end technologies (HTML, CSS, JavaScript) and related
frameworks is a plus.
Strong problem-solving skills and the ability to work in a fast-paced, collaborative
environment.
Excellent communication skills and the ability to work effectively in a team.
Knowledge of containerization and deployment tools (e.g., Docker, Kubernetes)
is a plus. at

Company founded by ex Samsung management professionals
via
SangatHR
by Valli Subramaniam
Rel. Experience: 4+ Yrs. Minimum 3 Years of experience in NodeJs
· Javascript concepts
· NodeJS proficiency
· Web programming concepts
· SQL and DB concepts
· Caching concepts
· Knowledge of good programming practices
· Logical and analytical skills
· Communication
if interested please send your updated profile to valli at the rate of sangathr dotcom at

Company founded by ex Samsung management professionals
via
SangatHR
by Valli Subramaniam

The recruiter has not been active on this job recently. You may apply but please expect a delayed response.
Role: Flutter Developer
Please share contact details as well while sharing interest in the opportunity. I can be reached at nine one five zero nine five four eight nine nine.
1. Hands on Mobile APP Development - 5-8 Years (IOS/Android)
2. Hands on Flutter Development - 2-3 Years - should have worked on
atleast one industry grade apps
3. Excellent problem-solving skills
4. Converting mocks to UI (Pixel perfect design implementation)
5. Experience in Bloc state management
6. Experience in asynchronous programming
7. Good understanding of implementing API integration
Please submit candidate's portfolio (Play store or App store Links)
if the JD is relevant, kindly share the updated profile with current CTC, expected CTC and notice period. at

A Product Based Client,Chennai
via
SangatHR
by Anna Poorni

The recruiter has not been active on this job recently. You may apply but please expect a delayed response.
Analytics Job Description
We are hiring an Analytics Engineer to help drive our Business Intelligence efforts. You will
partner closely with leaders across the organization, working together to understand the how
and why of people, team and company challenges, workflows and culture. The team is
responsible for delivering data and insights that drive decision-making, execution, and
investments for our product initiatives.
You will work cross-functionally with product, marketing, sales, engineering, finance, and our
customer-facing teams enabling them with data and narratives about the customer journey.
You'll also work closely with other data teams, such as data engineering and product analytics,
to ensure we are creating a strong data culture at Blend that enables our cross-functional partners
to be more data-informed.
Role : DataEngineer 
Please find below the JD for the DataEngineer Role..
  Location: Guindy,Chennai
How you'll contribute:
• Develop objectives and metrics, ensure priorities are data-driven, and balance short-
term and long-term goals
• Develop deep analytical insights to inform and influence product roadmaps and
business decisions and help improve the consumer experience
• Work closely with GTM and supporting operations teams to author and develop core
data sets that empower analyses
• Deeply understand the business and proactively spot risks and opportunities
• Develop dashboards and define metrics that drive key business decisions
• Build and maintain scalable ETL pipelines via solutions such as Fivetran, Hightouch,
and Workato
• Design our Analytics and Business Intelligence architecture, assessing and
implementing new technologies that fitting
• Work with our engineering teams to continually make our data pipelines and tooling
more resilient
Who you are:
• Bachelor's degree or equivalent required from an accredited institution with a
quantitative focus such as Economics, Operations Research, Statistics, Computer Science OR 1-3 Years of Experience as a Data Analyst, Data Engineer, Data Scientist
• Must have strong SQL and data modeling skills, with experience applying skills to
thoughtfully create data models in a warehouse environment.
• A proven track record of using analysis to drive key decisions and influence change
• Strong storyteller and ability to communicate effectively with managers and
executives
• Demonstrated ability to define metrics for product areas, understand the right
questions to ask and push back on stakeholders in the face of ambiguous, complex
problems, and work with diverse teams with different goals
• A passion for documentation.
• A solution-oriented growth mindset. You'll need to be a self-starter and thrive in a
dynamic environment.
• A bias towards communication and collaboration with business and technical
stakeholders.
• Quantitative rigor and systems thinking.
• Prior startup experience is preferred, but not required.
• Interest or experience in machine learning techniques (such as clustering, decision
tree, and segmentation)
• Familiarity with a scientific computing language, such as Python, for data wrangling
and statistical analysis
• Experience with a SQL focused data transformation framework such as dbt
• Experience with a Business Intelligence Tool such as Mode/Tableau
Mandatory Skillset:
-Very Strong in SQL
-Spark OR pyspark OR Python
-Shell Scripting at

A Product Based Client,Chennai
via
SangatHR
by Anna Poorni

The recruiter has not been active on this job recently. You may apply but please expect a delayed response.
Position:  AEM Developer 
 Exp : 5 to 7 Yrs
JD for AEM Developer 


Job Function :
• Experienced Java Developer with knowledge in web framework based development and internet technologies
• Develop digital consumer experiences based on foundation of the Adobe AEM product suite, including AEM, CRX, Target and DAM
• Translate marketing and web site needs into AEM specific recommendations and solutions
• Leverage AEM, other state-of-the-art technologies, and integration patterns to solve cross-departmental challenges
• Design and improve internal development methodologies around Adobe AEM solution
• Deliver a robust self-service environment for the end user community
• Design and code from specifications, analyzes, evaluates, tests, debugs, documents, and implements complex software apps
• Create and integrate content-driven applications on top of AEMs core platform and integrate with E-commerce solutions and search engines
• Work with technology teams to build and maintain web applications using Adobe's Experience Manager CMS to include site architecture, custom components, workflow development, Digital Asset Management (DAM)
• Integrate websites with web analytics tools and analyze/report on analytics data
• Goal oriented and self-motivated
• Candidate must have the ability to work independently or within a team environment
• Strong oral and written communications skills with ability to create software design and engineering documents
• Ability to multi-task and deliver high quality work under tight deadlines is essential
• Ability to work in a fast paced environment is crucial
• Ability to learn, excel and deliver at a quick pace is required
• BS/BA or higher in Computer Science or related field
Qualification :
  5-7 years in Internet related system development for a public-facing internet web site. (Candidate must have prior experience with public-facing/internet web site development)
• Exposure to AEM Sites preferred
• Experience working with CMS platforms, and 5+ years of experience building with Adobe Experience Manager/CQ5
• Experience developing applications, templates, and components for the Adobe AEM product (WCM, DAM, CRX)
• Experience customizing workflows and integration with other enterprise systems
• Demonstrated experience with Java, JavaScript, HTML5, CSS3 and related technologies
• Working knowledge and understanding of the following: Apache Sling, Apache Felix, Apache and App server logs, OSGi, RESTful web services, Javascript, jQuery, AJAX, JSON, HTML, CSS
• Ability to write complex programs, analyze code changes and make suggestions to improve code complexity for maintainability and scalability. at

A Product Based Client,Chennai
via
SangatHR
by Anna Poorni

The recruiter has not been active on this job recently. You may apply but please expect a delayed response.
Amazon Web Services (AWS)
Role : Nodejs developer
Please find below the JD for the Nodejs developer..
 Role: NodeJs Developer 
We are looking for a Node.js Developer responsible for managing the interchange of data between the server and the users. Your primary focus will be the development of all server-side logic, definition and maintenance of the central database, and ensuring high performance and responsiveness to requests from the front-end. A basic understanding of front-end technologies is necessary as well. Responsibilities
 • Collaborate with other members of the team, such as front-end developers
 • Writing reusable, testable, and efficient code 
• Design and implementation of low-latency, high-availability, and performant applications 
• Implementation of security and data protection
 • Integration of data storage solutions • Writing unit test cases • Documenting application changes and developing updates. 
Skills 
• Strong proficiency with JavaScript 
• Experience of Node.js and frameworks available such as Express
 • Practical experience with REST, PostgreSQL, WebSocket, MongoDB, Redis. 
• Understanding the nature of asynchronous programming and its quirks and workarounds 
• User authentication and authorization between multiple systems, servers, and environments 
• Integration of multiple data sources and databases into one system 
• Understanding differences between multiple delivery platforms, such as mobile vs. desktop, and optimizing output to match the specific platform • Creating database schemas that represent and support business processes
 • Implementing automated testing platforms and unit tests
 • Proficient understanding of code versioning tools, such as Git
 • Good understanding of front-end technologies, such as HTML5, and CSS3  

via
SangatHR
by Anna Poorni

The recruiter has not been active on this job recently. You may apply but please expect a delayed response.
Position:  React/Frontend Developer
Location: Chennai and Exp : 3 to 5 Yrs
We are looking for a great JavaScript developer who is proficient with React.js or VueJs. Your primary focus will be on developing user interface components and implementing them following well-known React.js workflows (Redux). You will ensure that these components and the overall application are robust and easy to maintain. You will coordinate with the rest of the team working on different layers of the infrastructure. Therefore, a commitment to collaborative problem solving, sophisticated design, and quality product is important.
Responsibilities
Developing new user-facing features using React.js
Building reusable components and front-end libraries for future use
Translating designs and wireframes into high quality code
Monitoring and improving front-end performance.
Troubleshooting interface software and debugging application codes.
Documenting application changes and developing updates.
Skills
Strong proficiency in JavaScript, including DOM manipulation and the JavaScript object model
In-depth knowledge of JavaScript, CSS, HTML, and front-end languages.
Thorough understanding of React.js and its core principles
Experience with popular React.js workflows (such as Flux or Redux)
Should have recent experience with React projects (min. 2 years)
Experience in VueJs is an added advantage
Familiarity with newer specifications of EcmaScript
Familiarity with RESTful APIs
Knowledge of modern authorization mechanisms, such as JSON Web Token
Knowledge of performance testing frameworks including Mocha and Jest.
Experience with common front-end development tools such as Babel, Webpack, NPM, etc.
Ability to understand business requirements and translate them into technical requirements
Familiarity with code versioning tools. 
Did not find a job you were looking for?

Search for relevant jobs from 10000+ companies such as Google, Amazon & Uber actively hiring on Cutshort.
Want to work at SangatHR?
Why apply via Cutshort?
Connect with actual hiring teams and get their fast response. No spam.
Find more jobs