Start your Career with DIY Project Based Courses from DIYguru in Automobile, Electric Car, Motorcycle Engineering, Formula 1, ATV, CAD, CAM, CAE.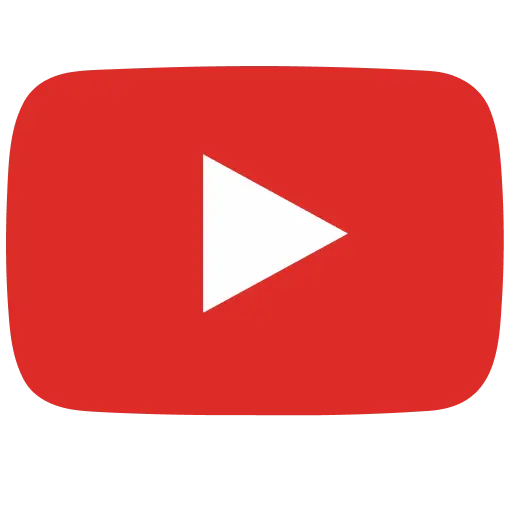 Jobs at DIYGURU.ORG


The recruiter has not been active on this job recently. You may apply but please expect a delayed response.
NCR (Delhi | Gurgaon | Noida)
User Experience (UX) Design
Job Description DIYguru Digital (a sister concern of DIYguru Education & Research Pvt. Ltd.) is looking for a WordPress Developer responsible for both back-end and front-end development, including editing/creating Wordpress themes and plugins. This position requires a combination of basic programming skills (namely PHP, HTML5, CSS3, and JavaScript) and aesthetics (understanding element arrangements on the screen, the color and font choices, and so on). The candidate should have a strong understanding of content management systems (CMS). Also, an understanding of the entire web development process, including design, development, and SEO. Responsibilities Designing and implementing new features and functionality Establishing and guiding the website's architecture Ensuring high-performance and availability, and managing all technical aspects of the CMS Helping formulate an effective, responsive design and turning it into a working theme and plugin. Creating site maps, robot.txt, writing meta description & tags, proper use of SEO plugins. Optimising images and pages of the present websites. Designing new Wordpress websites as per the need. Skills and Qualifications Understanding of front-end technologies, including HTML5, CSS3, JavaScript, jQuery Experience building user interfaces for websites. Experience designing and developing responsive design websites mainly Wordpress Comfortable working with debugging tools like Firebug, Chrome inspector, etc. Ability to understand CSS changes and their ramifications to ensure consistent style across platforms and browsers Knowledge of how to interact with RESTful APIs and formats (JSON, XML) Strong understanding of setting up/deploying Wordpress websites on New hosting servers. Should know how to use child themes in Wordpress. Interested candidates can apply at
[email protected]
or
[email protected]


The recruiter has not been active on this job recently. You may apply but please expect a delayed response.
Nagpur, Mumbai, Pune, NCR (Delhi | Gurgaon | Noida)
Role: Faculty at Japan India Institute of Manufacturing, Mehasana, Gujarat (Employed by DIYguru) Responsibilities: • To work as a faculty at Maruti Suzuki's Japan India Institute of Manufacturing – Mehsana, Gujarat • Teach Electric Vehicle course to ITI Students. • Maintains service operations by inspecting and maintaining electric vehicle. Eligibility: • B. Tech. (Graduate) / M.Tech. / PhD • 0-5 years of Experience • Ex-Serviceman from Defence / Officers & JCO's Preference: • Have experience of working in Electric Vehicle Industry / Startup • Made DIY Projects on Electric Bicycle / Bike / Car • Knowledge about different Electric Vehicle Components like Motors, Motors Controller, Battery, Battery Management System • Problem Solving attitude, Time management and dealing with students. Growth Opportunity: • Will be hired by Maruti Suzuki for it's Engineering workforce as a part of it's Electric Vehicle Manufacturing Plan 2020. About Company DIYguru DIYguru is India's no. 1 Maker's Learning Platform for Electric Vehicle Industry. They provide online courses and DIY projects in the Field of Electric Vehicle and Future Automotive Industry Technologies. Online Course :
https://www.diyguru.org/course/electric-vehicle
Maruti Suzuki India's largest carmaker Maruti Suzuki will start making its first affordable electric vehicle (EV) by 2020 based on technology from parent Suzuki Motor, ahead of products developed in partnership with Toyota. The company and its parent are focusing on in-house capabilities but are also looking for partners to put in place the ecosystem for electric vehicles. Japan India Institute of Manufacturing – JIM Taking the opportunity of Prime Minister Abe's official visit to India, METI introduced four JIMs and one JEC, which were opened between July and September this year based on the Manufacturing Skill Transfer Promotion Programme signed by METI and MSDE in November 2016, and screened a video at the summit session. Japan-India Institute for Manufacturing: An institute where a Japanese company directly teaches the discipline and attitude required at a manufacturing site and practical skills to young people in India to train future floor shop leaders Japanese Endowed Courses: A course that a Japanese company offers to a university in India for practical professional education in the manufacturing field JIM, Mehsana in collaboration with DIYguru, India's Maker's Learning Platform and skill partner for NITI Aayog, Electric Vehicle Summit is going to offer EV training to students who are enrolled in Japan India Institute of Manufacturing. The course duration will be of 6 months, the motive is to prepare a workforce which will cater to the increasing demand of Electric Vehicle Engineers in India.
Did not find a job you were looking for?

Search for relevant jobs from 10000+ companies such as Google, Amazon & Uber actively hiring on Cutshort.
Want to work at DIYGURU.ORG?
Why apply via Cutshort?
Connect with actual hiring teams and get their fast response. No spam.
Find more jobs