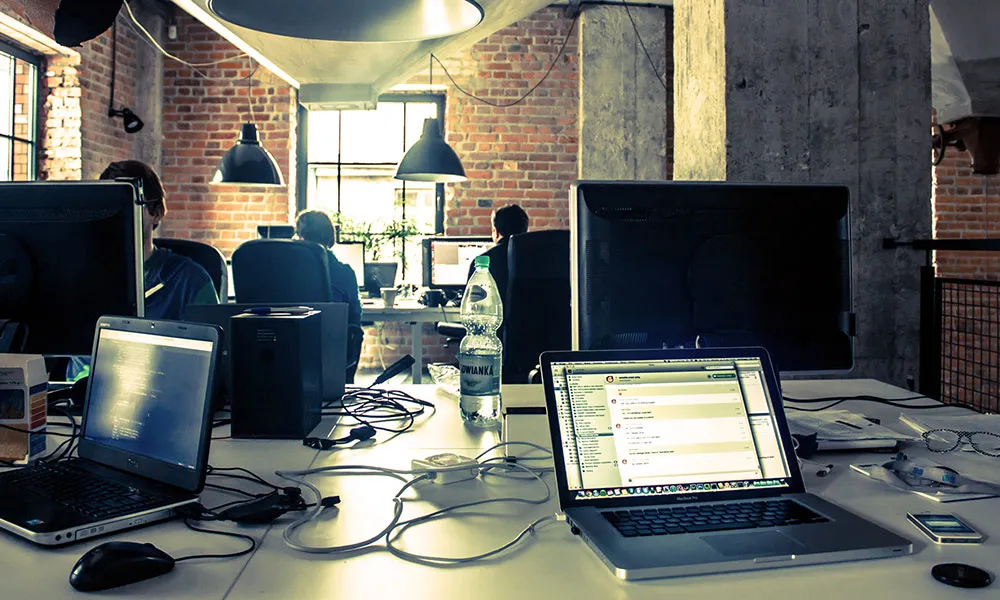 Xindus Trade Networks Private Limited
Type :
Products & Services
Jobs at Xindus Trade Networks Private Limited at

Xindus Trade Networks Private Limited
Posted by MADAN MOHAN K N
₹5L - ₹15L / yr (ESOP available)
● Design and develop responsive and visually appealing web applications and user interfaces using HTML, CSS, and JavaScript, React frameworks.
● Collaborate with UX designers, product managers, and software engineers to understand project requirements and translate them into interactive, user-friendly interfaces.
● Ensure the technical feasibility of UI/UX designs and optimise applications for maximum speed and scalability.
● Conduct code reviews and provide constructive feedback to team members, fostering a culture of continuous improvement.
● Stay updated with the latest industry trends, best practices, and emerging technologies in UI development, and recommend their integration to enhance our products.
● Identify and address performance and compatibility issues across different browsers and platforms.
● Champion UI development best practices, standards, and guidelines within the development team.
● Collaborate with backend developers to integrate front-end interfaces with server-side logic and APIs.
● Troubleshoot and debug UI-related issues and provide timely resolutions.
● Mentor junior developers, assisting them in enhancing their skills and knowledge in UI development.
● Write and encourage other engineers to write automated tests.
Skills/ Experience
● Bachelor's degree in Computer Science, Software Engineering, or related field (or equivalent practical experience).
● Proven experience as a UI Developer or Front-End Developer, with at least 3+ years of hands-on experience in building user interfaces for web applications.
● Proficiency in front-end technologies such as TypeScript, Tailwind, React, Redux.
● Strong understanding of responsive design principles.
● Solid knowledge of web performance optimization techniques and best practices.
● Familiarity with Figma and other UI/UX design tools, to collaborate effectively with designers.
● Demonstrated experience in writing UI components to corresponding backend APIs and Databases.
● Excellent problem-solving skills and ability to troubleshoot complex UI-related issues.
● Strong communication and collaboration skills, with the ability to work effectively in a team-oriented environment. at

Xindus Trade Networks Private Limited
Posted by MADAN MOHAN K N

The recruiter has not been active on this job recently. You may apply but please expect a delayed response.
₹8L - ₹30L / yr (ESOP available)
Job Role
Full Stack Developer (SDE-2)
Job Description
We are looking for engineers who are passionate about solving complex problems and building next generation products for a global customer base & scale.
Job Responsibilities
Design, build, and maintain high performance, clean and reusable code.
On Calls Monitoring the performance of live applications and work on optimising them at the code level
Clearly understand the requirements, designs and convert them into high quality code.
Identifying and resolving the bugs and enhancing application performance. Performing unit testing on code
Collaborating with cross-functional teams to define and design new features
Staying up to date with new mobile technology trends, applications, and protocols
Develop a highly scalable and secure cloud-based system for collecting health data and performing analytics.
Document software and features for internal and external engineering teams
Collaborate with other groups (QC/testing, algorithm developers, etc.)
Skills/ Experience
3 to 8 years of experience in developing ecommerce B2B/B2C products/platforms.
Engineering or Equivalent Bachelor's degree preferable from top engineering colleges.
Expertise in Data Structure, Algorithms & System Design
Expertise In Java/JavaEE/Spring/SpringBoot/HTML/CSS/Angular/React/Vue JS
Expertise In Database RDBMS/NoSQL (Solr/REDIS/MongoDB/RabbitMQ/Kafka etc)
Good understanding In GCP/AWS/DevOps/SRE/On-Calls.
Good understanding of AI/ML/Data Science Algorithms.
Able to work and thrive in a fast-paced, rapidly changing work environment
Should have excellent communication skills, with an ability to convey ideas clearly & precisely
Must have leadership skills & a good team player
Must be pro-active & a self-starter
Did not find a job you were looking for?

Search for relevant jobs from 10000+ companies such as Google, Amazon & Uber actively hiring on Cutshort.
Want to work at Xindus Trade Networks Private Limited ?
Why apply via Cutshort?
Connect with actual hiring teams and get their fast response. No spam.
Find more jobs