Type :
Products & Services
OnlineSales.ai enables eCommerce businesses globally in their pursuit of higher sales & margins. Our vision is to build an 'operating system' for eCommerce businesses globally by converging all avenues of shopper acquisition, engagement, retention, analytics & monetization on a single platform.
Jobs at OnlineSales.ai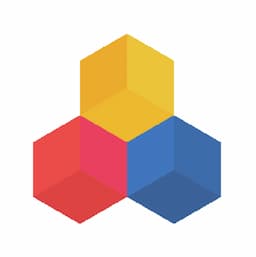 Posted by Supriya from Cutshort
Lightning job by Cutshort ⚡
As part of this feature, you can expect status updates about your application and replies within 72 hours (once the screening questions are answered)
About OnlineSales.ai  
At OnlineSales.ai, we are building the world's #1 platform experience for Co-Op and Collaborative Marketing. Our platform hosts a comprehensive suite of Apps converging the Advertising, Marketing and Demand Planning needs of 1000s of Merchants and Sales Channel Partners for Retailers and Brands respectively. The world of co-op marketing, while being 100+ years old and a $150+ Billion industry as of 2019, is riddled with elementary, archaic and fragmented processes (sometimes non-existent). We believe this part of the industry is ready to get disrupted by embracing digitization and technology.
Retail Media Monetization can yield up to 8% of revenue as ad monetization income, contributing directly to the bottom line of the retailers we work with. And we are in pursuit of democratizing Retail Media Technology.
About the role
To be a geek at Onlinesales.ai you need to know how to build scalable and high-performance systems. We start with a proof of concept that demands a traffic rate of 100M+! To achieve any of this you need to understand Distributed Systems, Distributed Caching, High-scale Databases. And we possess the skills to create software that makes this entire heterogeneous system function together even if it runs on the number of boxes. A system that is so widely used cannot sustain any downtime and hence it uses elegant high-availability techniques to survive an outage. Not many startups can say "been there, done that"! 
What will you do @OnlineSales?
Implement solutions for broadly defined problems 
Drive best practices and engineering excellence 
Be involved in the development of code in object-oriented languages like Java etc and build large scale robust distributed systems 
Be involved in full-fledged product development. 
Build New Features, Push them to production fast. 
Debug production issues across services and levels of the stack 
Build services or APIs which will for easy application integrations at OnlineSales.ai to develop applications faster. 
Build scalable/fault-tolerant backend systems that process and analyze billions of data points every day. 
You will be a great fit, if you have:
1-3 years of experience in building successful production software systems 
A solid grounding in Computer Science fundamentals (based on a BE/BTech or MS in Information Technologies/Computer Science) 
Experience developing software services and an understanding of design for scalability, performance, and reliability. 
Mastery of the tools of the trade, including a variety of modern programming languages Projects developed by themselves, Node jS, JavaScript and any language like Java/python/ruby distributed systems, scalable system. 
Proven ability to work in a fast-paced, agile and in an ownership and results-oriented culture
Why OnlineSales.ai?
Startup-y. We believe Startup is a mindset. It's about being scrappy, being nimble, solving tough problems with constraint resources and more. It's about working hard and playing hard
Enterprise SaaS. Opportunity to work with a Enterprise Product SaaS firm with aspirations of growing 10x across the globe
AI-led Retail Tech. We are working to digitize & democratize one of the most exciting and growing vertical - Retail Tech leveraging data, machine learning and automation (culmination of ad-tech, mar-tech and analytics for Retail vertical)
Meaningful work. This is not just a job. You can find a job anywhere. This is a place for the bold to get paid who make a real impact on business
No red tape. Say goodbye to pointless meetings or political hoops to jump through. We're scrappy, believe in autonomy and empower our teams to do whatever it takes to do the unthinkable
Problem Solving. We ignite the best in you. We exist not only to deliver meaningful innovation but to ignite and inspire the creative problem-solver in you
Quirky & fun. Enjoy new skills and hobbies like being a quiz master, playing board games, trying your hands on percussion, playing Djembe and spreading love within the org!
Competitive Comp & Benefits. We know the power of compounding and are stubborn about building long-term relationships. Our compensation design is not only competitive but also prudent.
Did not find a job you were looking for?

Search for relevant jobs from 10000+ companies such as Google, Amazon & Uber actively hiring on Cutshort.
Want to work at OnlineSales.ai?
Why apply via Cutshort?
Connect with actual hiring teams and get their fast response. No spam.
Find more jobs