We are an early stage startup working on some cutting edge tech in the consumer healthtech space.
Here are a few reasons why you might want to join us:
* To be part of the core-team of a fast growing startup and build & scale things from the grounds up.
* Create a lasting impact on how consumer healthcare is going to be managed in India in the future
* Work with honest, experienced and fun-loving team.
* Grow your career with the fast-paced growth of the company

Bharat S
Jobs at DocMyDoc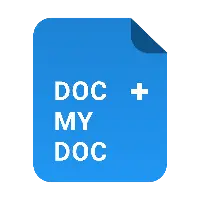 The recruiter has not been active on this job recently. You may apply but please expect a delayed response.
Rapid application development
+7 more
You will be part of the core engineering team building a high-impact consumer healthtech product.
You will get to own and build world-class, stable, secure and scalable solutions
Ownership, trust and flexibility comes with the job and you are expected to consistently raise the bar in terms of technical proficiency and quality of code.
You will get to work with a highly experienced team in a very informal, yet results-oriented environment
You should think consumer-first and have the ability to work in a dynamic and fast-paced environment
You will actively participate in defining stable and scalable engineering processes to meet the demands of a fast growing team.


3+ years hands-on application development experience in Python, Django, Flask & NodeJS
Highly proficient in SQL and NoSQL databases and Redis.
Should have a strong hands-on working knowledge on AWS services like EC2, S3, Route53, SES, SQS, SNS etc.
Should have successfully built and deployed complex and resource efficient backend APIs that work flawlessly at scale
Should be willing to take on responsibility and ownership and should be highly motivated and fun to work with :)
Experience in working at fast-paced startups is a big plus!

If you have the knowledge, experience and hunger to make a positive impact, we'd love to meet you.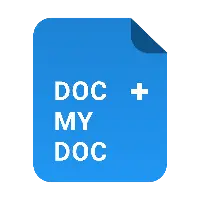 The recruiter has not been active on this job recently. You may apply but please expect a delayed response.
You will be part of the core engineering team building a high-impact consumer healthtech product.
You will get to own and build world-class mobile solutions that are user-friendly and highly performant.
You will get to work with a highly experienced team in a very informal, yet results-oriented environment
You should think consumer-first and have the ability to work in a dynamic and fast-paced environment

3+ yrs hands-on experience in mobile app development using React Native and/or Android
Successfully built performant apps for Android and/or iOS.
Strong knowledge in JavaScript, Redux, RN Hooks, API Integration, Firebase integration
Good hands-on experience with Android Studio, Test-driven Development frameworks, App analytics, App monitoring
Ability to build pixel perfect and smooth UI by converting wireframes from Figma
Strong problem solving and debugging skills
Should have worked on mobile apps at scale
Startup experience preferred
Did not find a job you were looking for?

Search for relevant jobs from 10000+ companies such as Google, Amazon & Uber actively hiring on Cutshort.
Want to work at DocMyDoc?
Why apply via Cutshort?
Connect with actual hiring teams and get their fast response. No spam.
Find more jobs