Type :
Products & Services
Every product or service that you plan to sell, has story to tell. These stories are the real reasons why people first connect to your product. The better you tell them, the more you grab eyeballs and the more you eventually sell. As a communications agency we take pride in our story telling skills.
Jobs at Square One Media Solutions Pvt Ltd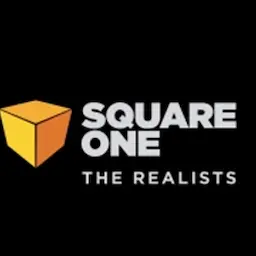 at

Square One Media Solutions Pvt Ltd
Social Media Marketing (SMM)
Key Responsibilities:
Campaign Strategy: Develop and execute paid social media advertising strategies aligned with client objectives and budgets.
Campaign Setup: Create and set up advertising campaigns on various social media platforms, including but not limited to Facebook, Instagram, LinkedIn, and Twitter.
Budget Management: Handle a budget of 5 Lakhs, ensuring optimal allocation across different platforms and campaigns.
Ad Creation: Create engaging and effective ad creatives, copy, and content tailored to the real estate industry and target audience.
Audience Targeting: Conduct in-depth audience research to identify and target specific demographics, interests, and behaviours relevant to the real estate market.
Performance Tracking: Monitor campaign performance using analytics tools, making data-driven adjustments to improve ROI and KPIs.
Optimization: Continuously optimize campaigns for better performance, including adjusting ad formats, headlines, targeting parameters, and bidding strategies.
Client Communication: Collaborate with clients to understand their goals, provide regular updates on campaign performance, and offer strategic recommendations.
Competitive Analysis: Stay informed about competitors' social media strategies and market trends to maintain a competitive edge.
Reporting: Prepare and deliver regular performance reports, highlighting key metrics and insights to clients and internal stakeholders.
Qualifications:
Bachelor's degree in Marketing, Communications, or related field.
Proven experience (2 years) in managing paid social media advertising campaigns, preferably with a budget of 5 Lakhs or more.
Proficiency in using social media advertising platforms (e.g., Facebook Ads Manager, LinkedIn Campaign Manager, etc.).
Strong analytical skills and ability to interpret data to make informed decisions.
Excellent written and verbal communication skills.
Creative mindset with a keen eye for design and copywriting.
Knowledge of the real estate industry and market trends is a plus.
Did not find a job you were looking for?

Search for relevant jobs from 10000+ companies such as Google, Amazon & Uber actively hiring on Cutshort.
Want to work at Square One Media Solutions Pvt Ltd?
Why apply via Cutshort?
Connect with actual hiring teams and get their fast response. No spam.
Find more jobs