Type :
Products & Services
Higgs Boson Health is creating healthcare platforms that increase patient engagement, collect reliable data and make healthcare more effective for patients, providers and healthcare technology companies.
Jobs at Higgs Boson Health Pvt Ltd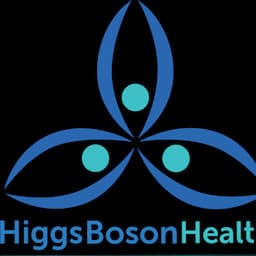 at

Higgs Boson Health Pvt Ltd
Amazon Web Services (AWS)
Google Cloud Platform (GCP)
+1 more
Responsibilities:
Design, implement, and maintain scalable and secure infrastructure using AWS  to support the deployment and operation of our applications.
Develop and maintain automated build, deployment, and monitoring systems.
Collaborate with development teams to optimize application performance, scalability, and reliability in production environments.
Implement and enforce security best practices, including access controls, encryption, and vulnerability management.
Monitor system health, performance, and capacity, and proactively identify and resolve issues.
Implement and maintain containerization technologies (e.g., Docker, Kubernetes) for efficient deployment and orchestration of applications.
Implement and manage infrastructure-as-code (IaC) solutions, preferably Terraform, to enable efficient provisioning and management of infrastructure resources.
Troubleshoot and resolve production incidents, collaborating with development and operations teams to implement remediation measures.
Stay updated with industry trends, emerging technologies, and best practices related to DevOps and cloud infrastructure.
Mentor and provide guidance to junior team members, fostering a culture of knowledge sharing and continuous learning.
Qualifications:
Bachelor's or master's degree in Computer Science, Engineering, or a related field.
Proven experience as a DevOps Engineer or similar role, preferably in a senior or leadership capacity.
Strong understanding of AWS platform and proficiency in implementing and managing infrastructure in a cloud environment.
Experience with containerization technologies, such as Docker and Kubernetes, and related orchestration tools.
Experience with infrastructure-as-code (IaC) frameworks (e.g., Terraform, CloudFormation).
Strong knowledge of networking concepts and protocols, security best practices, and system monitoring and logging tools.
Familiarity with agile methodologies and collaboration tools (e.g., Jira, Confluence).
Excellent problem-solving and troubleshooting skills, with the ability to analyze complex systems and identify root causes.
Strong communication and interpersonal skills, with the ability to collaborate effectively with cross-functional teams.
Ability to work independently and lead initiatives, as well as mentor and guide junior team members.
email your cv jobsathiggsbosonhealthdotcom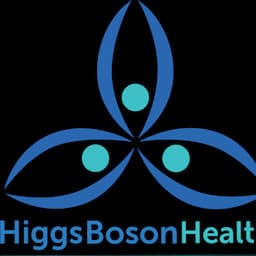 at

Higgs Boson Health Pvt Ltd

The recruiter has not been active on this job recently. You may apply but please expect a delayed response.
Role:
● Design, create and execute automation scripts.
● Review manual test cases for the relevant application and provide feedback on suitability
for automation to the project team.
● Proficient in one of the programming languages (Java, Python, Full stack)
● Solid working knowledge of Automation Frameworks: Robot with Selenium web driver, Java with Selenium, CodeCept, Appium, Postman & Rest API
● Identification & evaluation of Automation tools/frameworks,
● Support, maintain, and enhance all test case automation related activities during iterative development, system testing, and regression testing.
● Assist with manual testing; execute manual test cases and scripts for products under development using test management/tracking tools.
● Create and maintain test plans, cases, scenarios/scripts, in compliance with defined QA standards and methodologies.
● Knowledge in Software testing Life cycles and Software Development Life Cycle
● Participate in the development, deployment, and administration of QA processes and tools.
● Developing Automation strategy and Automation framework.
● Understanding the requirements, Identifying, and selecting the automation test cases
● Preparation of Automation set up & work environment
● Developing automation suites for the identified test cases.
● Collaborating with Testing team & Software Developers to develop solutions.
● Development of Mobile automation suites for iOS & Android devices.
Skills:
● Ruby, Selenium, Rspec, Cucumber
● API testing with Postman
● Any of the Performance Testing tools like JMeter
Qualifications:
● Minimum 5+ years of experience in test automation
Why work with us:
● Work with creative, go-getter coworkers in a flexible and fun environment
● Enjoy our startup culture in a flat, non-hierarchical setup
● Make an immediate and lasting impact and acquire new skills
● Receive a competitive salary with yearly bonuses and flexible paid time off

The recruiter has not been active on this job recently. You may apply but please expect a delayed response.
User Experience (UX) Design
Responsibilities often include:
Consulting with clients to understand their goals
Explaining user research results to internal and external stakeholders
Developing personas and usage scenarios
Conducting usability testing
Creating wireframes, storyboards, sitemaps and screen flows
Creating product prototypes
Analyzing user feedback and activity, and iterating to enhance the user experience
Assisting with content development
Conducting competitor and customer analysis
UX designers must have a solid understanding of graphic design and web technologies, and of wireframing tools such as Figma, UXPin or Adobe XD. A good grasp of design programs and tools such as Photoshop, Illustrator and Canva is also necessary. UX designers don't always need to code, but it can help to understand the basics of languages like HTML, CSS and JavaScript. UX designers must also have the ability to quickly adapt to new technologies and a drive to keep their skills and industry knowledge current. They frequently work with user interface (UI) designers, web developers and graphic designers.
Skills - HTML and CSS, Adobe Creative Suite, 3+ UI/UX Development or Design Experience
Experience with user research such as surveys, interviews, and usability testing
Background in designing for mobile-first platforms
Problem-solving and analytical skills
An understanding of design patterns
A solid foundation in layout and design
Excellent attention to detail and impeccable communication skills
Ability to work independently in an autonomous environment
Qualifications:
Bachelor's degree in HCI, Visual Design, Industrial Design, experience with UX related responsibilities
Basic understanding of Adobe XD (if you've used Sketch, Figma or any other design platform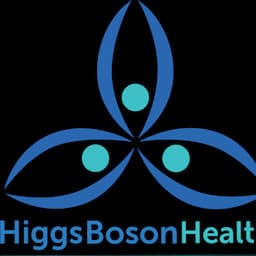 at

Higgs Boson Health Pvt Ltd

The recruiter has not been active on this job recently. You may apply but please expect a delayed response.
QA Automation Engineer Responsibilities:
Meeting with the software design team to discuss verification protocols.
Identifying software application weaknesses and target areas.
Sketching out ideas for automated software test procedures.
Reviewing software bug reports and highlighting problem areas.
Writing automation scripts and implementing software applications.
Designing and installing software databases.
Troubleshooting automation software and finalizing system procedures.
Identifying quality issues and creating test reports.
Collaborating with the design team to solve application faults.
Bachelor's degree in computer science, software engineering, or a similar field.
Previous experience working as a QA automation engineer.
Advanced programming skills including automation systems and databases.
Familiarity with programming script languages including Java and VBScript.
Excellent analytical skills.
Detailed knowledge of application functions, bug fixing, and testing protocols.
Good written and verbal communication skills.
Strong attention to detail.
Good project management skills.

The recruiter has not been active on this job recently. You may apply but please expect a delayed response.
User Experience (UX) Design
UX Opportunity with Higgs Boson Health (office in Durham, USA & Pune, IND)
Higgs Boson is looking for a talented UX Designer to expand and build upon the user experience for their patient engagement and activation platform.
Role would involve improving the app experience, including visual & ergonomic enhancements along with learnings from Usability testing.
Desired skills for the candidate :
1. Interest in learning and working in Healthcare Tech
2. Ability to bring in research learnings into design
3. Willingness to collaborate across the board and stakeholders
4. Good communicator both with words and design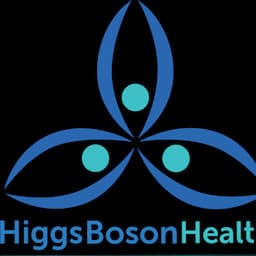 at

Higgs Boson Health Pvt Ltd

The recruiter has not been active on this job recently. You may apply but please expect a delayed response.
Amazon Web Services (AWS)
Our team is a diverse group of individuals based in Pune, India and Durham, USA. It embodies the true startup culture that affords a lot of flexibility and freedom but demands initiative and accountability. You will see the immediate positive impact of your work on the lives of thousands of patients.
You'll be a key member of our engineering team, delivering new features and improvements in a fast-paced, agile environment using modern technologies, including Ruby on Rails, React, Redux, etc. We value natural self-starters with the ability to communicate ideas effectively and contribute to company's culture of respect, dedication, and fun.
Qualifications
6+ years professional experience in software development
3+ years professional experience with Ruby on Rails or other MVC frameworks
Experience with ActiveRecord or other ORM frameworks
3+ years of professional experience in React JS
Nice to have
Experience in iOS or Android application development
Experience with AWS
Experience with AI tools such as Tensorflow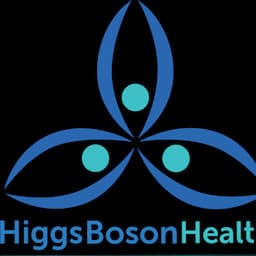 at

Higgs Boson Health Pvt Ltd
Posted by Sachin Dharmapurikar

The recruiter has not been active on this job recently. You may apply but please expect a delayed response.
About Kode Lounge India Pvt. Ltd.

Founded in 2015, we are a product and services specialized in creating cutting edge products for the web and mobile platforms. We are a team of full stack developers, devops engineers and mobile developers. Our customers are primarily US based ventures or incubating startups. Kode Lounge is a flat organization with engineering values at its core.

Job Description

We are looking for a Ruby on Rails developer responsible for developing full stack solutions. You are required to have understanding of developing necessary database structures, implement business logic and handle the frontend coding to make a feature end-to-end work. Ability to work with React or Angular is a plus.

All our products are mobile first so, good understanding of responsiveness and modern web coding practices is a must.

Responsibilities

Design, build, and maintain efficient, reusable, and reliable Ruby code
Integration of data storage solutions. MySQL / RDS / NoSQL databases etc.
Integration of user-facing elements developed by front-end developers with server side logic
Identify bottlenecks and bugs, and devise solutions to these problems
Help maintain code quality, organization and automatization
Practices to write high performance applications


Skills

Experience with Ruby on Rails, along with other common libraries such as RSpec and Resque
Good understanding of the syntax of Ruby and its nuances
Solid understanding of object-oriented programming
Good understanding of server-side templating languages
Good understanding of server-side CSS preprocessors
Good understanding of front-end technologies, such as JavaScript, HTML5, and CSS3
Familiarity with concepts of MVC, Mocking, ORM, and RESTful
Ability to integrate multiple data sources and databases into one system
Understanding of fundamental design principles behind a scalable application
Able to create database schemas that represent and support business processes
Able to implement automated testing platforms and unit tests
Proficient understanding of code versioning tools
Familiarity with development aiding tools
Familiarity with continuous integration
Did not find a job you were looking for?

Search for relevant jobs from 10000+ companies such as Google, Amazon & Uber actively hiring on Cutshort.
Want to work at Higgs Boson Health Pvt Ltd ?
Why apply via Cutshort?
Connect with actual hiring teams and get their fast response. No spam.
Find more jobs