Startups need good hiring platforms tailor-made for them to solve their personnel problems.
The Indian entrepreneurial scene is booming, with up to 14,000 new startups joining the roster in 2022. Entrepreneurs are seeing success across various industries with the resources that only a startup-doting economy like India can offer. However, while adventurous, the path that entrepreneurs walk is not easy to tread.
Unlike well-established large businesses, startups operate with limited capital and high deliverables. In their constant race against time, having a workforce that is as super-powered, skilled, and enthusiastic as the founding team is imperative. Every employee is instrumental in driving the growth of an enterprise, especially in the case of startups.
However, in the VUCA world, where competition for good talent is rising by the second and the hiring landscape is changing by the second, recruiting good people feels like a more significant challenge than it should be.
Best Hiring Platforms for Startups
An organization is only as strong as its weakest employee.
Thankfully, India has a few great platforms that prove to be the modern recruiter's best compatriot in an otherwise arduous journey. Here are the best hiring platforms for startups in India.
AngleList
Cutshort
We Work Remotely
GitHub
SimplyHired
Founding Year: 2010 | Founder Name: Naval Ravikant and Babak Nivi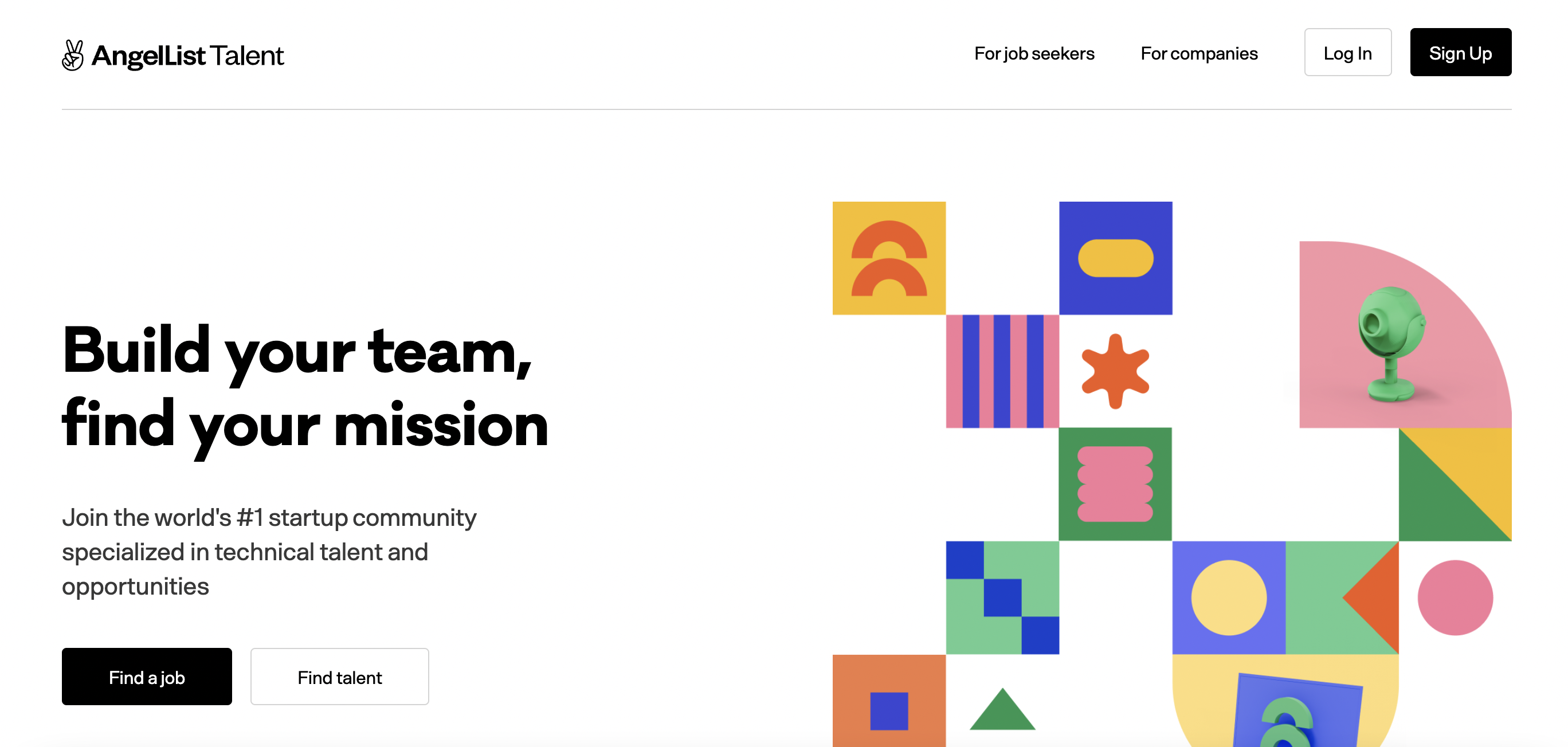 A US-based website explicitly made for startups, AngelList is a one-stop solution for entrepreneurs looking to hire the right talent or raise money for their venture. Angelist makes it easy for recruiters to connect with the right professionals.
Angelist's employment board can be readily used to assess job seekers' applications or find passive candidates. According to their website, there are 2,193,301 open positions, including 662,477 developers and 154,508 designers. More than 6,000 new applicants sign up for the job board every week.
AngelList offers three pricing packages which are referred to as Recruit-Starter(Free), Recruit-Pro($250/month), and Recruit-Team(custom). You can analyze and opt for the one that suits your needs!
Founding Year: 2015 | Founder Name: Nikunj Verma and Anubhav Gupta

An all-encompassing solution for startups, Cutshort specializes in the recruitment of tech talent. Its artificial intelligence-backed technology supercharges hiring speeds and cuts short the time it takes to close positions.
Cutshort's platform also offers significant insights into job postings by giving you the percentage of candidates who applied after seeing your listing. It also gives you an insight into your best application sources and, in turn, helps you enhance your talent acquisition strategy.
To meet the needs of different sized organizational demands, they divided their service features into four thoughtfully designed bundles. Their prices range from Rs. 4170 per month to Rs. 12 lakhs, depending on the services you pick!
Founding Year: 2011 | Founder Name: Kevin Kirkpatrick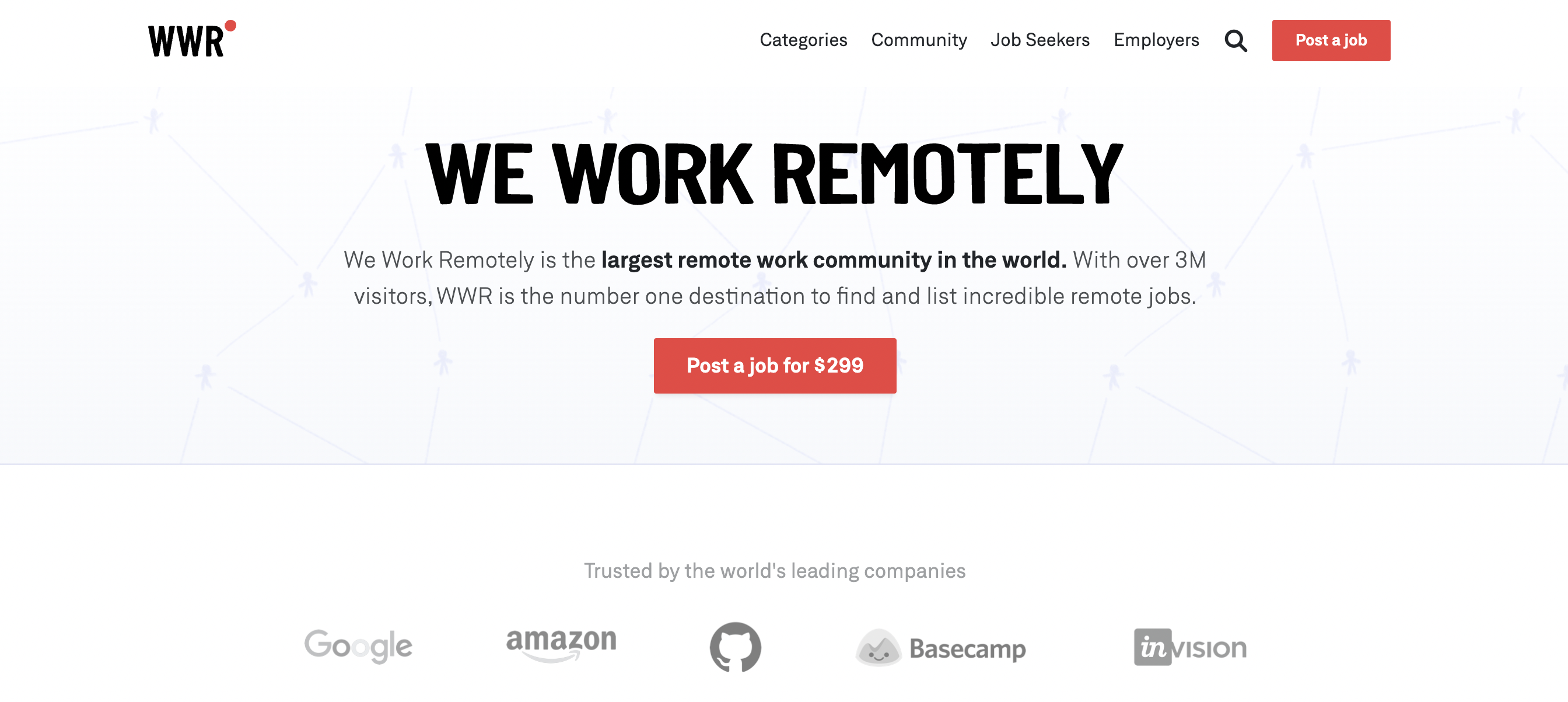 Jobs that aren't bound to a specific location or by commute times are listed on We Work Remotely. This site is helpful for startups trying to discover the most extraordinary people outside of their immediate demographic region or looking to find part-time or contract talent, despite being more specialized and exclusive. Your job posting can be filtered by area, job type, and category.
A job posting will cost you $299, regardless of whether you're looking to fill a marketing, design, or programming position. The website, which is widely used by recruiters globally, has become a crucial component of their hiring toolkit.
Founding Year: 2004 | Founder Name: Gautam Godhwani, Peter Weck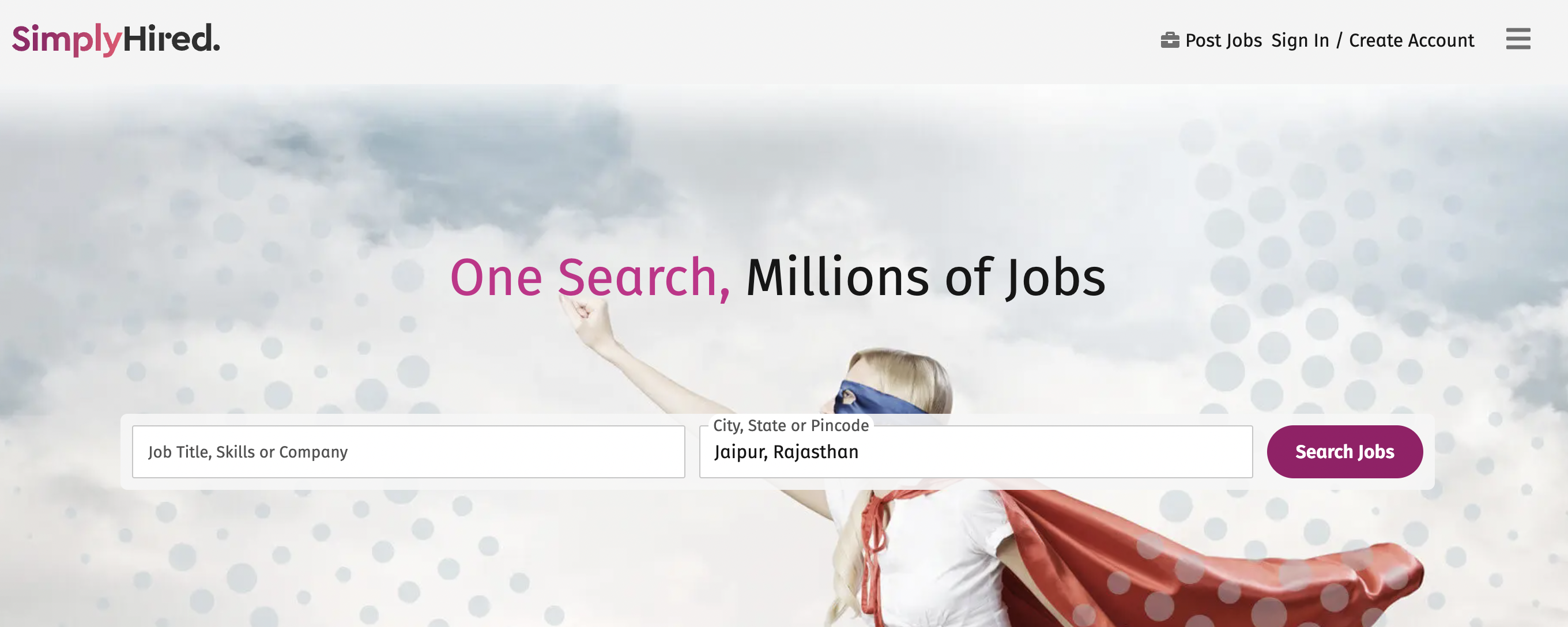 With SimplyHired, you can quickly post positions across a network of more than 100 job boards. All applicants' resumes will be delivered to your dashboard and email, respectively.
You can use Simply Hired to send messages, and appointments for interviews and assessments, among other things. Additionally, it features a pay estimator tool, location-based job postings, and search functionality.
Prices per applicant start as low as $9.99 and can change based on the type of job, the area, and other market variables.