Find out what else motivates her here!
For Delhi-bred and currently Madurai-based Noel Grewal, joining Cutshort was a no-brainer. When she was interviewing, her conversations with Cutshort – via an open house first and interviews later – gave Noel an insight into how it is to work here. She felt that the entire hiring process was pretty transparent and honest.
Coming from Colgate, one of the biggest companies, which had the culture of a typical MNC with a lot of structure, Noel found the hiring experience at Cutshort rather different compared to her previous experience. "And Cutshort came about when I was thinking of leaving the company as I felt that I had more potential than just what I was doing there," says Noel.
At Colgate, Noel was mostly on the field and her job involved a lot of traveling "to parts of the country which one would not see normally" and meeting people who are owners of shops or wholesale dealers. And then there was the managerial side too to her job, which helped her learn the nuances of "managing the distributors, and the sales team".
It was around that time that Noel felt, yet again, that she does "seem like a people's person, likes managing, planning things and executing them" – a thought which originated when she was pursuing Sociology at Hindu College in Delhi.
So, what made her choose Cutshort?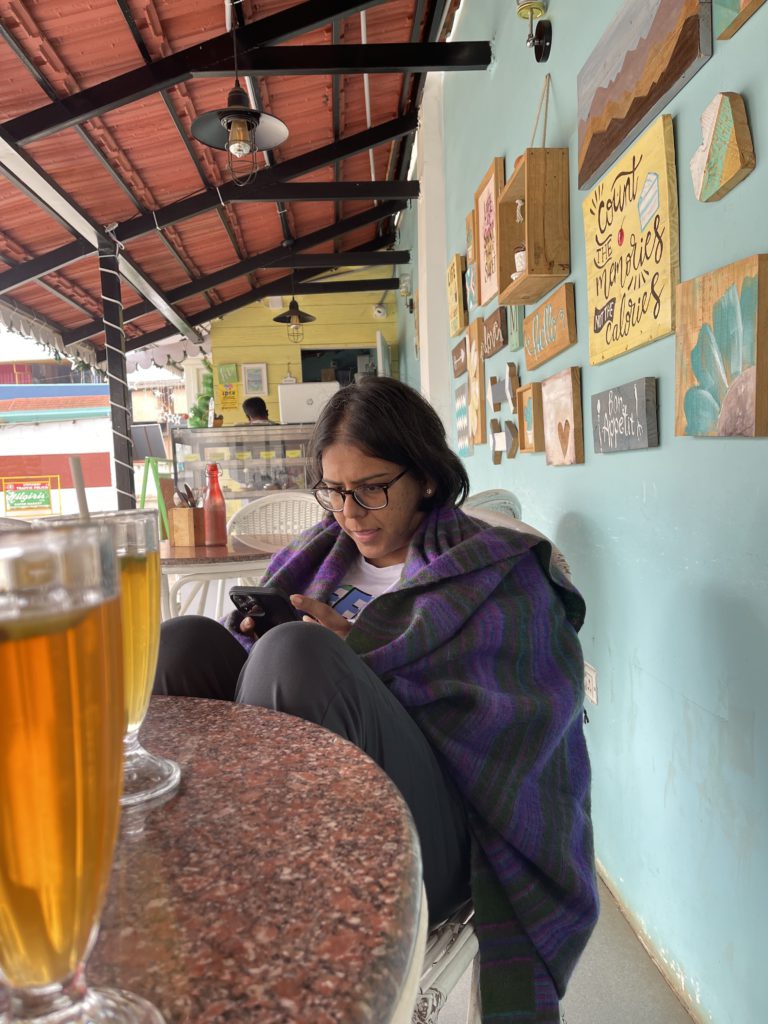 "My experience during the interviews showed me a different set-up as compared to my previous organization," she reiterates. And the fact that you're able to have a conversation with the company's founder, Nikunj, or seniors like Anupran or Neha, who have been here from the company's inception stage… and "know that these guys are not bullshitting, they actually mean what they say" (there's substance to what they say as they always corroborate it with examples) – "that was something else" for Noel, who was bowled over by the "whole vibe of people at Cutshort". That's what made Noel feel this could possibly be the right place for her.
On top of that, the interviewers' attempt to "reverse convince" her to not make a hasty decision of leaving Colgate only made her conviction even stronger. Despite being dissuaded by people close to her from "making that move by leaving a stable job with a very big company" and "taking the risk of joining a start-up", Noel did take the "bold step" in February 2021 and became part of the Cutshort sales team.
What does Noel's role involve?
At Cutshort, we have a lot of traffic that comes in – in terms of people who want to try the platform out. From that traffic, we generate some kind of revenue. That revenue generation is something that she helps with. "So, yes, I'm one of the people who contributes to the revenue growth of Cutshort," she says.
The 'Trust' factor –
When she joined initially, there were a bunch of things she wanted to do, though she didn't have a clear idea about where she wanted to be in, say, 5 years from now. And Nikunj and the team were okay with it. "That is something that really impressed me. As I completed one year, they really stood by their initial statement: 'you can do whatever you want to do'. I have been able to do things my way and was given a lot of opportunities to take projects on; they trusted me so much," says Noel.
What motivates her at work, every single day?
A bunch of 'exciting' things actually –
Closing deals on the sales side and contributing to the company's growth.
The training and onboarding of new team members and the sense of responsibility that comes with it – especially because these are people who are new into the system and "wait for me to tell them that 'this is right or wrong' and 'this is the way we do or don't do something."
When helping with the hiring, I get to take the responsibility of choosing who is the right fit – not just for the role but also for someone who will stick with us for longer. And, that decision-making opportunity is great.
I love the people here – they are not just colleagues but good friends too. Despite the sales job being incentive-driven, there's so much camaraderie at Cutshort and a lack of unhealthy competition. People just give away deals to others sometimes with a casual "Arey yaar, why don't you close this deal." While that's one part of it, being a lean team, I have friends from different departments too – something not really heard of elsewhere.
It doesn't feel like there is a lot of hierarchy at Cutshort. Even though people have been here for long, I can approach my seniors and speak my mind. Nobody talks about their co-workers in such a fond way like they do here. There are places where relationships with colleagues remain superficial. But here, it's a different story.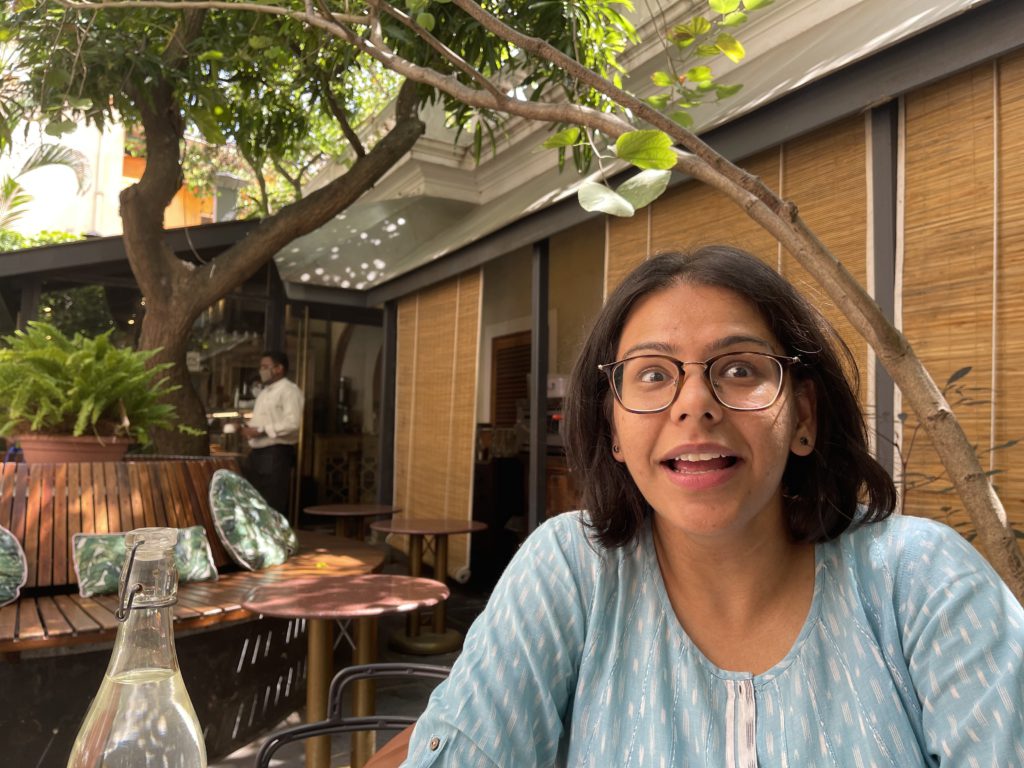 Citing her own example, Noel says that the growth opportunities in Cutshort are aplenty. "My capabilities have been very well-identified and they keep pushing me to do better. But to let somebody who joined just a year ago to train and onboard new joiners – especially given the kind of candid person that I'm and knowing that there could be gaps in how I may train or onboard, I was still given that flexibility to do it, and learn and manage how I'm doing it – that's what Cutshort intrinsically is!," says Noel.
And when it comes to salary, Noel is "pretty happy with the kind of compensation I was offered". Within 4 months, says the young Cutshorter, she got a hike because of the contribution she made. And she has the faith that as and when "my contribution increases, the compensation will also automatically increase without me having to get into those discussions, negotiate, or blackmail saying 'I will leave'."
"Cutshort is designed for people who take ownership and treat the organization as their own baby. And, I'm a good fit for Cutshort because I believe that Cutshort is my own baby as well… In return, Cutshort gives me the kind of trust that is unimaginable in other companies. Cutshort trusts me and my word when I go out and represent the company and believes that I will do a good job with it."
Noel tells you why you should join Cutshort
You get to work with a team that helps you become the best version of yourself and also recognize the fact that you're better than them, and there's no shame in that.
Every day is a new day at Cutshort because things change – every day there are new processes, new things keep happening, new discussions take place, and being in the middle of these changes is invigorating.
There's an abundance of opportunities to do multiple things because we are an organization that is scaling up at a rapid pace now.
If you want to be part of something that has the potential to become big, then that's the best reason to be here and contribute.