Strategic UI UX design agency with experience of 350+ projects. We solve complex UX design challenges for enterprise applications in creative ways. We have a presence in the USA & Pune, India.
Jobs at Koru UX Design LLP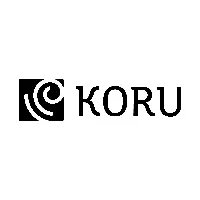 Sales and operations planning
Are you someone who loves making things work seamlessly? We're on the hunt for a Sales Operations Manager who's as passionate about enhancing our sales process as we are about our designs. In this role, you'll be the wizard behind the curtain, ensuring our sales team runs like a well-oiled machine.
If you're excited about creating training programs, cheering on our sales reps, and helping us reach new heights, then you might just be the perfect fit. We're all about delivering top-notch user experiences to B2B software product companies, and your expertise will help us do just that while keeping everyone happy and motivated.
Responsibilities:
Drive a culture of governance, compliance, and ethical sales practices within the sales team.
Sales Enablement: Identify cross-selling/up-selling opportunities with existing customers. Consistently achieve new lead acquisition targets through multiple marketing campaigns
Sales Strategy and Alignment: Collaborate with the leadership team to align sales strategies with the company's overall growth objectives, ensuring a unified approach across departments.
Sales Process Optimization: Streamline and optimize the end-to-end sales process to enhance efficiency, reduce bottlenecks, and improve the overall sales cycle.
Sales Automation: Implement and manage sales technology tools and systems to enhance sales team efficiency and effectiveness. Analyze sales data, providing insights and reports.
Sales Training and Development: Develop and implement comprehensive sales training programs for new hires and ongoing skill development of the sales team.
Sales Team Performance Management: Define performance metrics and benchmarks. Monitor individual and team performance. Develop clear career paths and proficiency levels.
Contract Management and Renewals: Oversee contract management, including contract creation, negotiation, compliance, and renewal processes. Manage billing processes, ensuring accurate and timely invoicing aligned with contractual terms.
Qualifications:
Bachelor's degree in Business, Sales, Marketing, or a related field (Master's degree will be preferred).
5 to 7 years of experience in sales operations, sales management, or related roles within the B2B sector.
Strong understanding of B2B sales processes and strategies for agencies.
Proven experience in optimizing sales processes and enhancing team performance.
Excellent data analysis and reporting skills, with proficiency in CRM systems.
Experience in contract management, billing processes, and revenue recognition.
Familiarity with sales technology tools and their integration.
Strong leadership, coaching, and mentoring abilities.
Excellent communication, collaboration, and interpersonal skills.
Strategic thinker with the ability to align sales initiatives with broader company objectives.
Detail-oriented, organized, and capable of managing multiple projects simultaneously.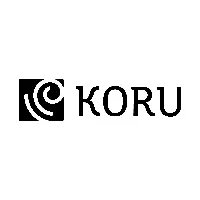 Software project management
+1 more
Koru UX Design is on the lookout for a creative and enthusiastic person to join our team as a Project Manager. Our dream candidate should have 3 to 6 years of experience managing fast-paced and dynamic projects. With this position, you will get the opportunity to demonstrate the ability to drive multiple projects and requirements through various stages of design and development. We love people who always have brilliant ideas in their back pockets and bring unique perspectives with critical thinking skills to the table.
Responsibilities
As a Project Manager at Koru, you will be responsible for
— Managing multi-disciplined projects focusing primarily on User Experience Design.
— Collaboration with client teams and establishing confidence and trust at all levels across the client organisation.
— Organizing requirement gathering session, executive UX reviews, sign-offs, and coordinating feedback from various cross-organization stakeholders.
— Communicating to executives, stakeholders and colleagues with impact, eloquence, and authenticity.
— Managing internal resources, their productivity and profitability, while ensuring on time deliveries and communication to client.
Technical management will require:
— Advocating the agreed upon process and facilitating the process.
— Working closely with UX leads to stay in sync with design strategy and orchestrating touchpoints with client to keep the project on track.
— Ensuring quality of documentation including functional specs, user stories and change requests.
— Functional and design quality assurance management
Requirements
— Graduate degree
— Minimum 3 years' experience in consulting, design management, project management, and/or product management role(s)
— Work experience managing enterprise product design and development projects
— Proven track record of client relationship management
— Hands on with Jira workflow creation and project management in Kanban as well as Scrum
— Experience with Agile process and methods
— Skilled at handling multiple projects at the same time
Soft Skills
— Strong organizational skills
— Excellent client-relationship management skills
— Great storyteller with PowerPoint
Exposure to the following will be a plus
— Enterprise applications in healthcare & telecom domain
— Prototyping, User Research, Usability Testing, UX Design Methodology
UX-PM Certification will be an add-on.
Benefits
Koru is an award-winning agency focused on Enterprise UX. We aim to reprise the complex and often dull enterprise UX as an impactful and inspiringly beautiful novelty, which only a few have been able to create so far. We move at a breakneck speed. We are on a constant lookout for creative and enthusiastic people, who can challenge the status quo and are not afraid of taking risks. When you join us, you can expect –
- An opportunity to work on a mission that is larger than life.
- Growth at a rapid pace, and opportunities to prove your expertise.
- An outstanding work environment.
- Company-sponsored training.
- Exceptional compensation packages based on skillset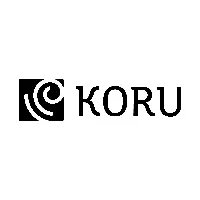 Business-to-business sales
+1 more
Koru UX Design is on the lookout for an enthusiastic and experienced person to join us as a Sr. Business Development Executive. Our ideal candidate must have total 5 years of experience in Business Development enterprise solutions sales to the North American market. With this position, you get to demonstrate the ability to win confidence through conversations, create a demand for UX, and generate new business through innovative sales strategies. We love people who always have a brilliant idea in their back pockets and bring unique perspectives to the table.
Role & Responsibilities
As the Sr. Business Development Executive:
1. You will take full responsibility for accurate forecasting, regular quarterly top of the funnel pipeline delivery, and facilitation of sales enablement and regulate the implementation of agreed demand generation activities.
2. Build and manage an accurate forecast to achieve a quota goal.
3. Leverage existing engagements and run-rate business to seed and grow new opportunities.
4. Build, monitor and orchestrate sales pipeline activities.
5. Meet quarterly and annual quota.
6. Uses a consultative-selling approach to identify and advance opportunities that result in profitable revenue growth for the company.
7. Develops, presents, and negotiates customer proposals to solicit and secure new business.
8. Negotiates contract renewals (e.g., pricing, terms and conditions, ) to retain customers, increase profits, and to protect company's interests.
9. Maintain current and accurate account information, leads and follow-ups for assigned clients in CRM database.
10. Researches and begins to understand the client's industry, and develops a core understanding of client business needs and challenges.
11. Strong internal and external networking skills with robust inter-personal skills that will develop and enhance long term relationships.
Requirement
Here's what we need in our new Sr. Business Development Executive:
Minimum 5+years of inside sales experience carrying an annual quota of atleast 60 appointments in IT Services Sales, IT Product Sales.
Must be able to deliver an effective and compelling value proposition for our services.
Adept at Business Communication, Negotiation Skills, Closing Skills, Prospecting, Client Engagement, Sales Presentations & Sales Demos, Social Media & Social Selling.
Must possess effective organization and time management skills.
Must be able to work both independently in a team environment
Bonus points if,
You have a basic understanding of UI, UX and front-end
Knowledge of Software Development Lifecycle will be of benefit, but not mandatory
You are active and effective on LinkedIn with high number of relevant connections
Did not find a job you were looking for?

Search for relevant jobs from 10000+ companies such as Google, Amazon & Uber actively hiring on Cutshort.
Want to work at Koru UX Design LLP?
Why apply via Cutshort?
Connect with actual hiring teams and get their fast response. No spam.
Find more jobs