Know what keeps him ticking and drives him to perform better
As he comes from a business family that owns a leading travel company in North India, one would have expected Parth Lal to join the family business. But destiny had other plans!
While studying in Delhi Public School, Parth was intrigued by theater – and the opportunity it gave him to interact with people, express his views and understand others' views.
However, since childhood, he had been a witness to conversations around business, growth and expansion plans, decision-making at the top level, etc. That's where his interest towards being part of growing things, scaling organizations originated. "I took up management studies in college because it amalgamated both my interests – passion to scale business and love for interaction with people," he says.
But what really motivated Parth was his father's advice: "You can't make someone work for/with you until you work for someone. You need to understand how that dynamic works and earn that place. So, expand your wings and bring in your skill sets," his father told him.
So, Parth set about doing internships in sales and marketing, and realized that this was his calling. But after working for a month in a leading company, he felt he was neither learning nor adding to his skills. It was then that Parth started interviewing with Cutshort.
Why did he choose Cutshort?
The organization he was working in, where everything was like clockwork, sucked the energy out of him and made the work monotonous for the bubbly, cheerful guy that he always was. No wonder, boredom set in – in a matter of months. When Parth joined Cutshort in November 2020, he says, it was like a "breath of fresh air in a stale environment that I was in then".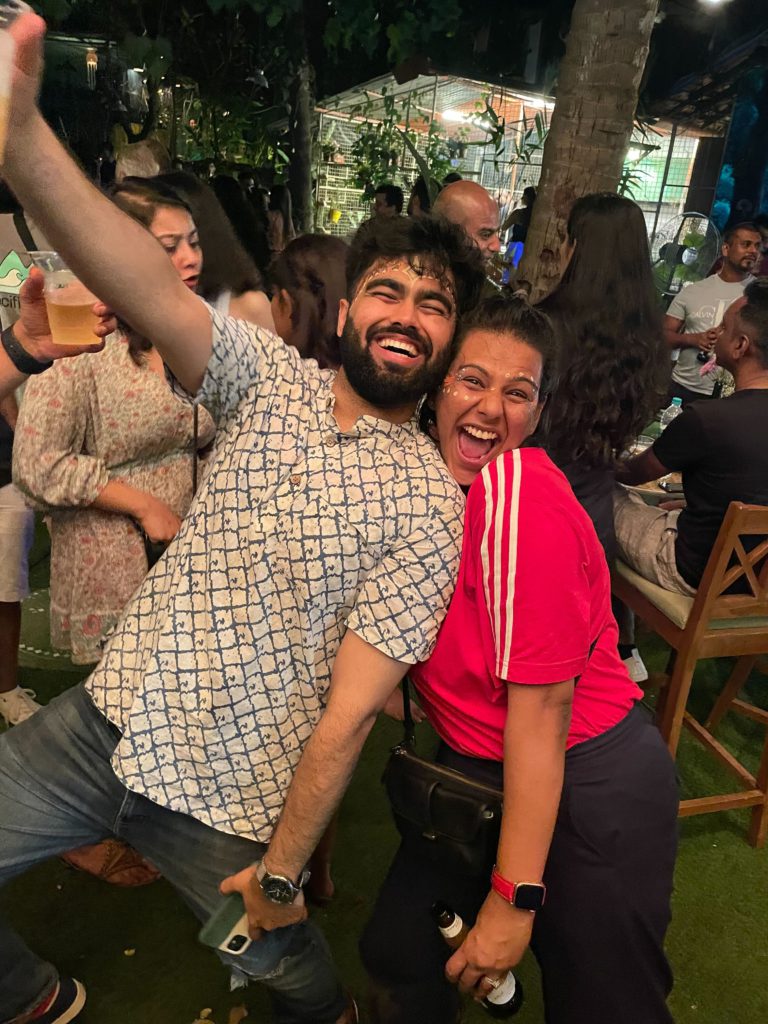 He started his interviewing process with Cutshort with an open house where the first round of interactions took place. Everything happened so quickly that before he realized, he was just a day away from his offer letter. "Cutshort surely delivers on its promise," says a beaming Parth. "They cut short the hiring process and make it easy for professionals to land a job. And they lead by example in their own company."
It's been around one-and-a-half years since he joined Cutshort but everyday he's "still learning something new – exploring myself, how to deal with people, how to interact, etc."
So, what keeps Parth going?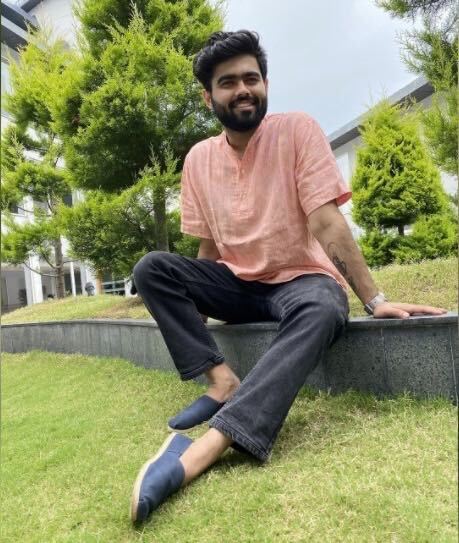 While the drive to excel at every stage and reach the next level cuts it for him, he ranks something else higher than his own zeal. As every employee at Cutshort "is a rock star in their field", Parth feels that even if he gives his 110% every day, he still won't be able to match what they do, day in and day out.
"It's this constant drive to perform better that keeps me going and I believe I've to keep learning and keep improving my skill sets just to be at the same level. When I get to network with some of the best people, the conversations I have and the insights I gain from there – those are priceless," he adds.
What's his role at Cutshort?
As a key account manager, Parth helps companies who sign up on the platform to get some good value from the data-based analysis, thereby enabling them to upscale their team using the Cutshort platform. "That's where we grow the business and build our customer base on a recurring basis, making sure that their value gain through Cutshort is a continuous process."
What does his typical day at work look like?
The check-in meeting every morning helps Cutshorters across the board to share their work, interesting updates and any exciting work in the pipeline with others, besides reaching out to other teams for collaboration.
Exchanging notes with others to ensure potential customers get full value of the product.
Demos and calls with key decision makers like founders, CEOs, CXOs who are looking to build their teams and grow their organizations are a major part of the day's work.
A lot of data-based tracking and analysis happens continuously to help us understand the market, learn new things about the customers, their requirements and ways to optimize things for them.
On some evenings, I get to be part of the 'open house' which, as I said earlier, is the beginning of our hiring process.
We asked him something very few companies would – how does he find the compensation and growth opportunities at Cutshort?
Like everything else at Cutshort, the compensation part is very fair, very open, very objective and very transparent. It's according to the market standards and helps you get a clearer idea on where you stand. And on top of that, you get rewarded if you're doing some excellent work, besides the incentives that are in place.
On growth opportunities, Parth says: "What growth opportunities have I not got! From the very first month, I was involved in the functioning of the organization and direct revenue-generating activities; I got into a reactivation campaign too! And today, I'm hiring people who have 5, 7, 10 years of experience. So, what have I not got here?"
Feel inspired and want to join Cutshort? Here are some tips from Parth:
You've to have the drive; otherwise, you won't be able to survive in this fast-paced environment.
You've to learn every day and make sure there's no day when you feel 'Okay, I've learnt a lot' because that's not going to work.
There are people willing to help those who want to fast-track their Cutshort journey; don't hesitate to reach out.
Understand how a company grows and scales: we're probably at 10x today looking to go to 100x in the next barely 1 year. At this stage – where a company is established, knows what it's doing, and finds its secret recipe – it is just scale, scale, scale. So, this is a very interesting time to be a part of an organization like Cutshort
If you're coming to Cutshort for compensation, then you would likely not be the right fit. Your learning and the way Cutshort can help you grow professionally will be the biggest currency and value you would gain.
"If it's the compounding benefit you're looking for, and not just salary, then you're at the right place. But, if it's just the digits in your pay packet that excite you, then there are other organizations that may hire you for a higher number. If you're someone who is looking to grow and gain competence, then this is the investment you need to make in your career right now."